Dr Jaclyn Bell
Space and Physics Projects Manager
Jaclyn is the Space and Physics Project Manager for the UK Association for Science and Discovery Centres (ASDC). Jaclyn is managing Explore Your Universe, a national strategic partnership between ASDC and The Science and Technology Facilities Council (STFC), which aims to inspire young people and families with the physical sciences. She is also managing ASDC's national space programme, Destination Space, in partnership with the UK Space Agency, which aims to inspire young people and families with space science. Jaclyn is currently coordinating the UK's plans for the 50th anniversary of the first moon landing, taking place in July 2019.
Jaclyn has a PhD in Theoretical Particle Physics and both an undergraduate and postgraduate degree in Mathematical Sciences. Jaclyn has won several prestigious scholarships and awards, has three research publications in Phys. Rev. D, and also has 11 years experience working with children, young people and under-served communities in various capacities.
Jaclyn joined ASDC in October 2017 after working at the British Science Association as a Community Engagement Officer, where she coordinated the distribution of community grants to BSA branches, overseeing the development of nine community projects and events across the UK. Alongside her university education Jaclyn delivered science-based education programmes throughout Merseyside, including managing, coordinating and evaluating youth and educational based initiatives for key organisations. She conceived, bid for and successfully directed and delivered a project promoting STEM-based initiatives, funded by the Department of Business, Innovation and Skills in 2015.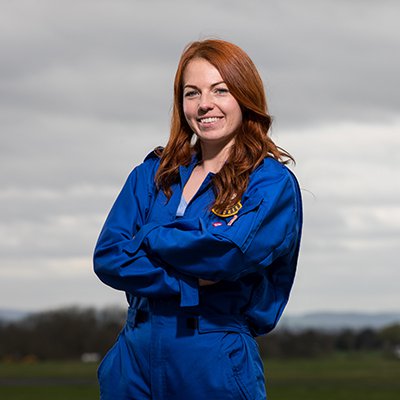 In 2017 Jaclyn took part in the BBC Science production 'Astronauts: Do You Have What It Takes?'. For this she was selected from over 3,000 applicants to take part and to undertake tests similar to those used in the astronaut selection process at major space agencies. 
Jaclyn has a keen interest in science, particle physics, space and engineering with a huge passion for communicating science and inspiring more young people to get into STEM subjects. Jaclyn regularly presents at national STEM events and is currently Chair of the British Science Association Bristol and Bath branch.
You can contact Jaclyn on 0117 927 6365 or by email.