Work With Us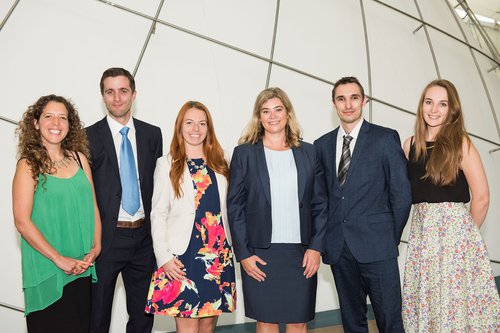 The ASDC team is small and nimble, made up of the CEO, Deputy CEO, an executive assistant and one or two Special Project Managers.
To find out more about the team, click here

The ASDC office is located near the Harbourside in Bristol. 
Current Vacancies:
We currently have no vacancies but please keep your eye on our social media to be updated about upcoming roles.

Previous vacancies
Executive Assistant to the CEO (filled)

CONTRACT: Full time 
LOCATION: ASDC Offices, Central Bristol 
SALARY: £26,000 – £30,000 pa
DEADLINE: May 7th 2019 

ASDC is seeking an exceptional and bright individual to appoint to the varied role of ASDC Executive Assistant to the CEO. The person we appoint will be flexible, highly motivated, utterly organised, administratively fast, and keen to improve the smooth running and efficiency of the organisation. They will play a key and high-level role in our small, innovative and fast-paced team. They will also be happy to re-prioritise on a regular basis as new opportunities come in.
The Executive Assistant will be responsible for supporting the activities and communications of the CEO and the charity as a whole. This will include Board level meetings, national events including areas of the ASDC National Conference, AGM and responsibility for updating the ASDC website and organising member communications.
Please download the Executive Assistant Job description to find out more
Essential Requirements

A very efficient and speedy approach to administrative tasks, demonstrating exceptional organisation and finding and using time saving approaches at all levels (including new online approaches as they are invented) to ensure we can offer maximum impact in all we do.
An advanced knowledge of Microsoft Word, specifically in quickly formatting reports and documents, setting up templates for the team, and using all Word functions to a high level to speed up multiple report writing, and leading time-saving functions in this area.
Excellence in using all Microsoft office.
Ability to quickly learn and efficiently use our CRM database 'Sheep' (full training will be given)
Expertise in, or ability to quickly pick up and use online and collaborative tools such as Trello, Slack channels, and Basecamp and to use these on a daily basis, and train others if required.
Expertise in, or ability to quickly learn social media, Eventbrite, googledocs, Survey Monkey, Send-in-Blue and other applications as needed and as they come online.
Excellence and confidence in working collaboratively with external organisations especially on the phone. This would include excellent interpersonal skills, a friendly positive manner, as well as confidence at representing ASDC in a variety of settings, including with Board members, partners, scientists and our network by phone and in person.
Flexible and multi-talented, able to run many projects simultaneously and to prioritise effectively and work swiftly.
Excellent, vibrant written English and grammar with the ability to write engaging, concise content and to proof-read and correct ASDC reports before publication.

Experience in this type of role and / or working with a charity or science organisation.

Place of work: We are a very small team, so please understand that only applicants who are happy to be based each day from the Bristol office will be considered. 

Person Specification
This role requires someone who is highly-motivated and would relish the chance to be at the vibrant heart of a national charity. We are a small team and as a national co-ordinating organisation our role involves a lot of admin and databases. The ideal person must be happy keeping these at the leading edge, keeping up-to-date records and leading our small team on this.

·       The ideal candidate will be highly-motivated, bright and will relish this opportunity to work at the heart of a national science charity and be driven by the desire to make a difference
·       They will be reliable and dedicated, and comfortable re-prioritising work often as new opportunities come in from the national network.
·       Comfortable working alone, and with various members of the team, and keen to play a major part in helping our organisation stabilise and progress.
·       They will be confident in trying new things, with a keenness for collaborative working as well as (in time) innovating and simplifying the online and administrative systems we currently use.
They will be happy using a range of digital programmes including our website CMS, our database, eventbrite, googledocs, trello, social media and more.
·       They will be very personable and will get on easily with others.
·       They will be pro-active, and be happy to work both alone on their own initiative and enjoy being part of a small, dynamic team and will be keen to assist all areas of ASDC operations. 

Hours worked: This role is offered Full time (37.5 hours per week) 9am -5pm (potentially 10 – 6pm) based in the ASDC office. This is a fundamental core role to our operations, so we will not be able to accommodate earlier or condensed days or working from other locations.

How to apply
Please send your CV along with a covering letter saying why you would relish this role to admin@sciencecentres.org.uk and to dawn@cvelite.co.uk
Only applications with a covering letter will be considered

Executive Assistant Job Description 2019
ASDC Space and Physics Project Manager (vacancy filled)
ASDC are looking for an exceptional individual to play a key role in our small fast-paced team to project manage two of our national strategic STEM programmes. Together, these programmes will engage hundreds of thousands of children and their families across the UK.
JOB TITLE: ASDC Space and Physics Projects Manager 
REPORTS TO: CEO of ASDC
LOCATION:  The ASDC Offices, Central Bristol close to the Harbourside
CONTRACT: This is a full-time post for 2.5 years, with the possibility to extend depending on funding
SALARY: £27,000 - £35,000 pa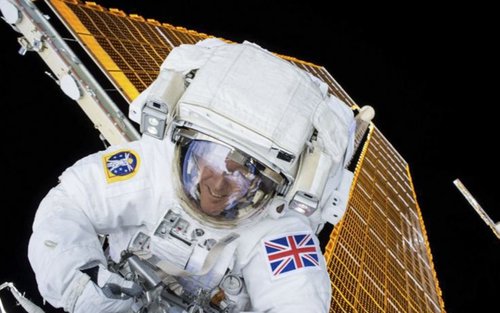 The two programmes you would lead and create content for are:
Our National Space Programme 'Destination Space' for schools and families in partnership with The UK Space Agency. This programme will be developed and run across the UK, and will focus on the following content areas:

UK Spaceports and launchers
The upcoming ExoMars mission
the 50th anniversary of the Moon landing (July 2019)
The latest satellite applications and technology

The highly successfully 'Explore Your Universe' programme supported by The Science and Technology Facilities Council (STFC) working with science centres and community partners across the UK.

Deadline:         February 19 2019, 11pm
Interviews:     w/c March 4 2019 at the ASDC Offices in Central Bristol. 
Start date:       As soon as possible

Person Specification
The ideal candidate would be someone who is highly motivated, innovative, adaptable and would relish the chance to learn and progress quickly in the UK field of public engagement. They will also delight in the opportunity to travel to centres across the UK, growing their contacts and will regularly meet and be expected to inspire science centre staff and partners with our national projects. They will play a key role in our fast-paced and hard-working team.
We are looking for someone with:
A real passion for space science and physics, with a broad knowledge across all areas of space, physics and engineering.
A passion for engaging girls and communities with science.
Considerable knowledge of space science and/ or physics and engineering, for example:

A PhD in the physical sciences, engineering, maths or related area, or
A trained physics teacher, or engagement specialist in this area, or
Experience working in the space, physics, engineering or related sector

A proven aptitude and passion for public and engagement, with experience of creatively engaging audiences including families and schools.
Excellence and confidence in engaging people in creative ways. This would include excellent presentation and facilitation skills to enthuse public engagement professionals, and confidence at presenting ASDC projects everywhere from high-profile conferences to family events.
Download the full job description