Work With Us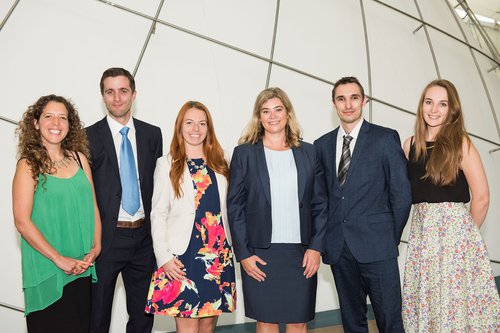 The ASDC team is small and nimble, made up of the CEO, Deputy CEO, two Special Project Managers and a Projects Associate. 
To find out more about the team, click here
The ASDC office is located near the Harbourside in Bristol. 
Current Vacancies:
Space and Physics Project Manager
Details coming soon in early 2019
Executive Assistant to the CEO
REPORTS TO: CEO of ASDC
CONTRACT: Full or part-time dependent on the candidate
LOCATION:  ASDC Offices, Central Bristol 
SALARY: £27,000 – £30,000 pa 
DEADLINE: 10th December 2018
ASDC is seeking an exceptional individual to appoint to the varied role of ASDC Executive Assistant to the CEO. The person we appoint will be flexible, highly motivated, utterly organised, administratively fast, and keen to improve the smooth running and efficiency of the organisation. They will play a key and high-level role in our small, innovative and fast-paced team. They will also be happy to re-prioritise on a regular basis as new opportunities come in.
The Executive Assistant will be responsible for supporting the activities and communications of the CEO and the charity as a whole. This will include arranging Board level meetings, national events such as the ASDC National Conference, AGM and responsibility for updating the ASDC website and organising member communications.
Person Specification
This role requires someone who is highly-motivated and would relish the chance to be at the vibrant heart of a national charity. We are a small team and as a national co-ordinating organisation our role involves a lot of admin and databases. The ideal person must be happy keeping these at the leading edge, keeping up-to-date records and leading our small team on this.
The ideal candidate will be highly-motivated, bright and will relish this opportunity to work at the heart of a national science charity.
They will be reliable and dedicated, and comfortable re-prioritising work often as new opportunities come in from the national network.
They will be confident in trying new things, with a keenness for collaborative working as well as innovating and simplifying the online and administrative systems we currently use. 
They will be very personable and will get on easily with others.
They will be pro-active, and be happy to work both alone on their own initiative and enjoy being part of a small, dynamic team and will be keen to assist all areas of ASDC operations.
Please send your CV + a covering letter to the address on the Job description.
Download the Executive Assistant to the CEO Job Description here