Funding for Zoos and Green Recovery
The Zoos have been awarded £100 million by Defra, and Green Recovery Challenge Fund £40 million
Zoos and aquariums in England are set to receive up to £100 million in additional support to help them continue to care for their animals through coronavirus pandemic.
Published 27 June 2020
From: Department for Environment, Food & Rural Affairs and The Rt Hon Lord Zac Goldsmith
Zoos and aquariums in England are set to receive up to £100 million to help mitigate the impacts of the coronavirus pandemic, Animal Welfare Minister Lord Goldsmith announced on 27 June.
This is a major expansion of a £14 million initial relief fund announced in May and will run until the end of March 2021 to ensure the necessary long-term support is in place to help with severe financial difficulties.
In England, zoos and aquariums have been able reopen outdoor areas since 15 June, subject to social distancing measures being in place. From 4 July indoor areas such as cafés and exhibits will be able to follow suit. Allowing these businesses to fully reopen is a vital step towards enabling them to cover some of the cost of animal care.
Throughout the pandemic zoos have continued to ensure animal welfare standards are upheld and animals' health needs are met. This funding will help zoos cover costs relating to animal keeping such as feed, heating and security.
As of 1 July there are many discussions over which zoos will be able to apply and details are being discussed.
For details: https://www.gov.uk/government/news/100-million-rescue-package-for-englands-zoos-and-aquariums
BIAZA has said
"This fund will be a lifeline for many and will help ensure our members can continue to provide the highest possible standards of animal care through the coming months. However, without changes to eligibility, this funding will not be accessible to all of our brilliant zoos, meaning our larger zoos and aquariums are left unsupported."  
"Larger zoos, which demonstrated the depth of public support for the sector, have been massively impacted by the lockdown, but the way the current Zoo Support Fund is set up means it is only applicable to a limited number of zoos. It is essential this new expanded scheme addresses this." 
https://biaza.org.uk/news/detail/lifeline-100m-for-zoos-and-aquariumsbut-government-urged-to-help-all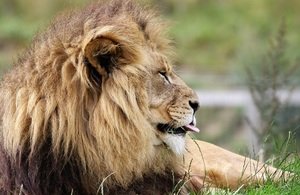 Green Recovery Challenge Fund £40 million
Plans to create thousands of new jobs to kick-start the nation's green recovery from the coronavirus pandemic were unveiled by the government on the 30th June.
The £40 million Green Recovery Challenge Fund will bring forward funding to help charities and environmental organisations start work on projects across England to restore nature and tackle climate change.
The fund will help conservation organisations and their suppliers create up to 3,000 jobs and safeguard up to 2,000 others in areas such as protecting species, finding nature-based solutions to tackling climate change, conservation rangers and connecting people with the outdoors.
For details: https://www.gov.uk/government/news/government-announces-40-million-green-jobs-challenge-fund