Wednesday 24th of September, The Royal Society, London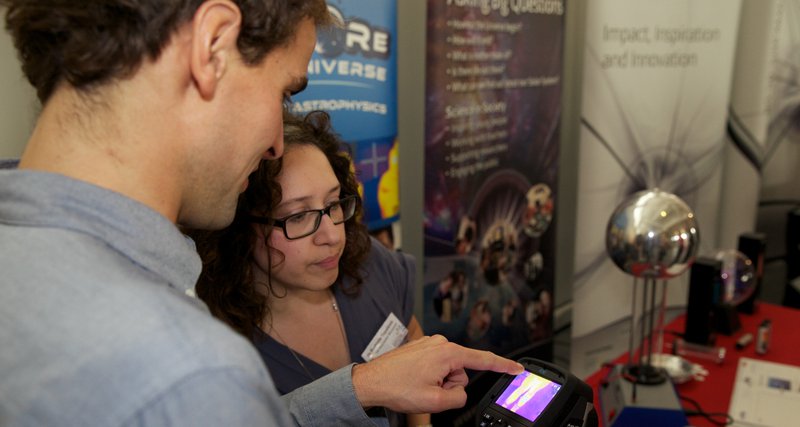 The 2014 ASDC National Conference Exhibitors
Longitude Prize 2014
Longitude Prize is a challenge to science and technology to solve one of the greatest challenges of our time - growing resistance to antibiotics. It is being developed and delivered by Nesta, the UK's innovation agency, with the Technology Strategy Board as launch funding partner. There are 5 years to solve the challenge which is to develop a rapid, cost effective, point of care diagnostic tool, and it has a £10m prize fund. Find out how you could get involved at www.longitudeprize.org
Natural History Museum Touring Exhibitions
Natural History Museum's International Engagement team offers consultancy services and touring exhibitions to institutions worldwide. Exhibitions feature the world-renowned Wildlife Photographer of the Year exhibition, to crowd-pleasing dinosaurs to specimen-rich exhibitions with unique objects from our extensive collections. As a leading international research institution, our work draws on the experience and expertise of the 300 scientists working at the Museum.
OÜ Ten Twelve
MUSEKO is a full-service exhibition design, engineering and building agency.
Our integrated approach to design, engineering and programming allows us to build stunning exhibitions that are attractive, intuitive to use and work flawlessly. We really do go the extra mile to fascinate and educate your visitors.
Using this recipe we have been making attractive and engaging exhibits for over 10 years.
Royal Society of Chemistry
With over 49,000 members and a knowledge business that spans the globe, we are the UK's professional body for chemical scientists, supporting and representing our members and bringing together chemical scientists from all over the world.
We want everyone to experience the excitement and value of the chemical sciences. Our members and supporters reach out to people all over the world, from schoolchildren to scientists to political leaders, to connect them with chemistry.
Our Outreach team aim to bring people closer to chemistry through activities which give them unexpected encounters with the science that surrounds them. We give chemists the skills and opportunities to engage others with the chemical sciences. And we research public attitudes so that people in the chemical science community can make their outreach activities more effective.
CERN@school
We promote genuine research in schools inspiring students and their teachers. CERN@school puts detectors from the Large Hadron Collider into schools to encourage authentic research and collaboration with data on projects including a new style cosmic ray detector LUCID, recently launched on TechDemoSat-1 which uses the same detector chips.