Wednesday 23rd of September, The Royal Society, London
The ASDC board of Trustees consists of up to 16 CEOs and senior managers from leading UK science museums and science and discovery centres, and chaired by Dr Teresa Anderson, CEO of Jodrell Bank Discovery Centre who took up the post in April 2013.
The ASDC Board drives the strategy and vision of the UK Association for Science and Discovery Centres. Together, the trustees help to achieve the ASDC mission of bringing together our membership to play a strategic role in the nation's engagement with science.
The AGM reviews the year's events and finances, looks at strategies for the future and updates members on the latest partnerships. The elections for new members of the ASDC Board of Trustees also takes place during the AGM. There is a maximum of 16 Trustees. 
This year one trustee stood for re-election (by rotation) and 2 candidates stood for election. All were voted onto the board by members at the 2014 AGM.
Phil Winfield, At-Bristol (Trustee: Re-Election)
Linda Conlon, International Centre for Life
Karen Davies, Science Museum Group
Their manifestos can be read below.
Candidates statements
Phil Winfield
CEO, At-Bristol Science Centre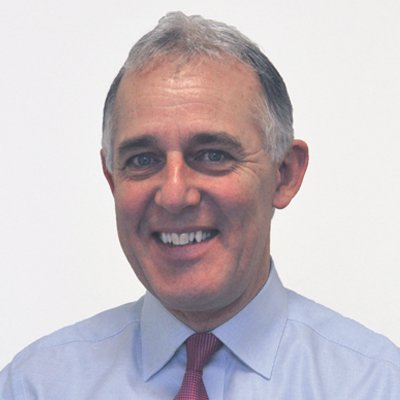 Biography
My first career consisted of 23 years in industrial research and development, product design and development, product management and marketing in radiation cross-linked polymer technology; culminating in the post of European R&D Director for a US multinational. This gives me a detailed understanding of the skills needs of industry and extensive business experience.
My science communication career started in November 2002 when I became Director of INTECH Science Centre & Planetarium (now Winchester Science Centre); then in 2012 I joined At-Bristol as Chief Executive. The combination of my industrial background and my experience leading small and large science centres has given me a breadth of understanding of the needs and challenges of the sector as well as the exciting opportunities and initiatives available to us all.
What I bring to the committee:
Direct experience of the needs of small, medium and large science centres which is essential if ASDC is to reflect the views and needs of its members.
A detailed understanding of all aspects of running a sustainable science centre balancing the charitable and commercial objectives.
A passion for effective science communication and recognition of our sector as the unique hub where science meets society.
Manifesto:
We need to further strengthen our network to achieve the synergy that will be generated by the sharing of best practice and content - I am a passionate believer in sharing; there is needless duplication of effort in our sector; we can all achieve much more by sharing.
We need to work on our image: to some academics we trivialise science and are not to be taken seriously; while to some potential visitors we are centres for serious science learning, not places for a family fun day out. One of our key strengths is the depth and breadth of what we deliver which is not readily understood by those outside the sector.
We all know that despite tough financial constraints we are delivering high quality STEM enhancement and enrichment activities and facilitating public engagement. Collectively we form a unique nationwide hub where science meets society at every level. We must continue to pressurise the Government to recognise the enormous value of that hub and to support it.
Linda Conlon
CEO, International Centre for Life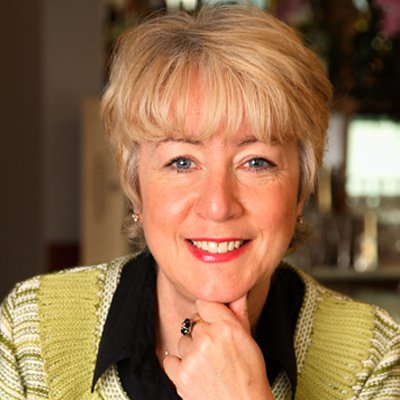 Biography
Linda Conlon is responsible for managing the International Centre for Life, a £90m science village in the heart of Newcastle upon Tyne in North East England. It brings together a University medical research institute, 2 National Health Service clinics, biotechnology businesses, science engagement and education, and ethics on a single site, all with the aim of promoting advancement of science. This unique project has fostered inter-disciplinary collaboration among the 550-strong workforce, achieving some spectacular results - e.g. the world's first cloned human embryo was created at the Centre.
Life aims to ignite and nurture a curiosity in everyone for science, technology, engineering and maths and to encourage the next generation of STEM professionals. It offers a comprehensive programme of science engagement; Europe's biggest programme of hands on science workshops for students in state of the art laboratories; lectures; debates; outreach to disadvantaged communities and under achieving schools; professional development for teachers and an annual science festival delivered with partners in the city. In 2014, it hosted Europe's largest gathering of makers at Maker Faire UK.
The Centre is financially self-sustaining through its own income generation efforts and does not receive revenue funding from central or local government.
Linda Conlon is Chair Elect of the Association of Science and Technology Centres, a body representing science centres worldwide, and a member of its Executive, International and Finance Committees. She is also a member of the International Programme Committee, which is charged with delivering the next Science Centre World Summit in Japan in 2017. She is a former board member of the European Collaboration of Science and Discovery Centres (Ecsite), and a former chair of Ecsite-uk (now the Association of Science and Discovery Centres).
Linda Conlon is a governor of a major secondary school, Excelsior Academy, in Newcastle and is a business mentor for small charities and voluntary groups in North East England. She is an executive member of NE1, the Business Improvement District Company for Newcastle, and chairs its marketing task force.
She has travelled extensively, lecturing and advising other bodies setting up science centres in the UK, Europe, the United States and China.
Linda Conlon's career before the world of science centres was in regional development and urban regeneration, where she was involved in the creation of major high profile waterfront developments, helping to bring in £1 billion of investment. Before that, she ran her own marketing consultancy and in her early career, worked for the British Foreign and Commonwealth Office and the multi-national company, Procter and Gamble.
Manifesto
My reason for wishing to join the board of ASDC is quite simple: I want to see science centres get the recognition and support they deserve.
Some progress has been made towards achieving this but much, much more needs to be done. I was involved in this quest some years ago and feel the time is right, after a period of absence from the board, to seek election and work with colleagues to keep climbing the mountain!
Karen Davies
Head of Learning Research and Projects, Science Museum Group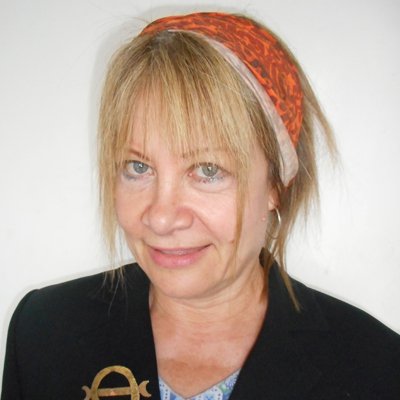 Biography
I am passionate about learning in informal settings, having spent over 23 years devising new and innovative ways of communicating scientific and technological ideas and concepts to a wide range of audiences using interactive exhibits and innovative programming.
Currently I am Head of Learning Research and Projects at the Science Museum and work with the Museum Leadership, Development and Project teams to maximise Learning's input across the public offer ensuring that audience needs are addressed and learning programmes are properly integrated and delivered. I work with a range of academic partners, including King's College and Sheffield Hallam, on large-scale learning projects like the Enterprising Science Programme.
I have played a pivotal role in some of the Science Museum's most exciting and innovative projects including the Wellcome Wing's 'In Future' exhibition (a multi-user computer game) and the development and delivery of the Dana Centre, known for its experimental adult programming based around contemporary science dialogue and debate.
I am a chemist by background and was the first School Teacher Fellow at the Royal Society of Chemistry, responsible for identifying, testing/evaluating and writing chemical problem-solving/egg race experiments for inclusion in the RSC's publication 'In Search of Solutions. A long time ago I was a secondary science teacher.
What could I contribute to ASDC Board
Experience of working with a range of academic partners on large-scale national projects
Sharing of information e.g. evaluation and research findings gained from the Enterprising Science Programme and our participatory work with new audiences.
Experience of training teachers, science communicators, scientists, museum educators and curators in informal science learning approaches and practices; that includes audience awareness training.
Science and Discovery Centres play a huge part in engaging and inspiring audiences with science. But how do we encourage more people to see the science centre/museum as a resource not just a destination? How do we effectively engage those who are hard-to-reach that isn't just another project? What influence can school, home and out-of-school experiences make on young people's science learning and how can we support more joined-up linkages? What of digital participation? How we measure our impact has proved elusive to date, but in our gut we know that what we do is right because we see it in the faces of the people who visit us and we hear it in their conversations. By gaining a better understanding of how we do it and developing a framework that supports science learning consistently and more effectively, we can benefit ALL - visitors, non-visitors, staff and the sector.
Manifesto
As a passionate and diverse membership that delivers on science engagement our strengths lie in:
Continuing to share best practice
Continuing to be reflective about our practice and encouraging our staff to do the same
Scaling up what we know works and seeking unusual collaborations/partnerships
Looking to learnings from outside our sector
Attracting new and diverse audiences into our institutions - visitors and staff - and in doing so enriching everyone's experience
Coming up with the research questions we would like answered as a network and capturing that evidence across the network in order to gain new insights to feed into our practice.
Speaking loudly with one voice on the things that matter.