National Education Group
On January 24th 2013 ASDC held their first education conference, at the Centre for Life in Newcastle. We had delegates from across the UK and speakers included Prof Sir John Holman, former director of the National Science Learning Centre at York and senior education adviser for the Wellcome Trust and Lynne Horton, immediate past chair of the Association for Science Education, immediate past chair of the National Advisers and Inspectors Group for Science and School Improvement Officer for North Tyneside. Both speakers had a refreshingly clear vision of what needs to be done to ensure that we develop the next generation of scientists and mathematicians.
The aim of the conference was to enable delegates to see how they and their centres can contribute.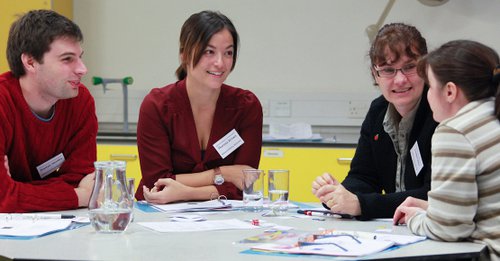 We are delighted to announce the results of the election for the very first chair of the ASDC Education Group.
Votes were cast by ASDC members from across the UK and the voting was very close. Indeed, there was a tie for the position of chair. Linda and Bridget have delightfully agreed to co-chair the group, thus the results are as follows:
Co-Chairs of the ASDC Education Group
Bridget Holligan, Science Oxford
Linda Leuchars, Dundee Science Centre
Special Advisers to the ASDC Education Group
Anita Shaw, Techniquest
Andy Lee, NHM
Biographies
Bridget Holligan
Head of Learning, Science Oxford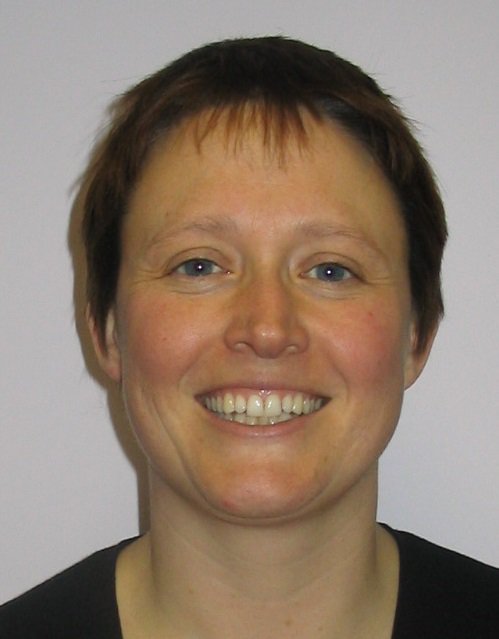 Biography
My first degree was in Chemistry followed by a Masters in Science Communication. This was followed by three very formative years at the Exploratory science centre - lots of front end experience as an explainer, a presenter of shows and workshops plus chemistry festivals and exhibition development. I then moved to Science Oxford where I have managed and delivered a wide range of science communication, public engagement and education projects of all sizes as well as continuing to work directly with pupils and teachers. I have been Head of Learning at Science Oxford since 2006, with strategic responsibility for all the programmes that we run with schools and young people - at the moment this includes an EU funded project embedding engineering into the primary curriculum, the STEMNET contract for our region and a project funded by the Education Endowment Foundation where we are working with Oxford Brookes University and 42 primary schools to see if we can have a measurable impact on pupil attainment in science. All in all, I have a wide range of experience in informal science learning and after 20 years am still pretty passionate about it!
What I bring
I have learnt a lot from teachers and researchers in the formal science education sector over the years and would love to involved in strengthening these links - and in seeing our skills and experience playing a greater role in the training and support of teachers too. I am supportive of the drive being led by the Wellcome Trust to be able to define the collective impact of the informal science learning sector more clearly and would be keen to continue to play a role in moving this forward.
Manifesto
I feel like there is going to be an increased emphasis again on the importance of the primary science experience and as a sector we are particularly well placed to support this, and in helping to ensure that no pupil leaves primary school feeling unengaged and unenthusiastic about science! I also think our sector could be well placed to support pupils and teachers with current issues such as computer science and STEM careers awareness - and to do so with creativity and practical flair! All of these areas could provide us with possibilities for collaborative working and it would be fantastic to get something else off the ground which could help to connect us together more.
Another aspect that I think connects us all as a sector is the desire we all have to make a difference in our communities and to respond to local needs and opportunities and to work effectively with other local partners to do so. For many of us it is the strength of this approach that keeps us in business and I think that our annual conference could become a great forum for sharing our learning about this - successes and failures!
Andy Lee
Programme Manager for Real World Science, Natural History Museum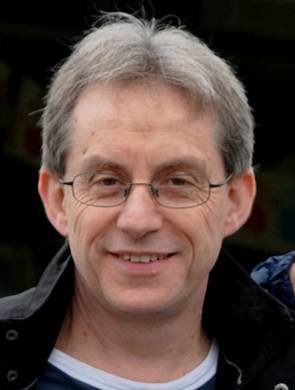 Biography
Following careers in publishing and IT consultancy, I undertook an MA in Heritage Management, studying at the Ironbridge Institute. After a period of volunteering in museums and working at Buckingham Palace, I came to the Natural History Museum Learning Department in 2005 as Project Manager for Real World Science, an education partnership project of museums across England with significant natural science collections. During my time at the NHM I have also project managed a wide range of learning initiatives including the learning programmes in the Museum's Darwin Centre.
Through my work at NHM, I have sought to build capacity for museums to attract secondary science students and to provide inspirational opportunities to meet scientists, engage with collections, support conceptual understanding and most of all to build aspiration to pursue further study and careers in science.
What I bring
I bring experience of managing multiple partner, collaborative learning projects
I have a good understanding of education and cultural policy in respect to formal and informal science education
I have experience of developing conferences including themes such as professionalism and informal science education at secondary level.
I have a real passion for partnership working and developing new models of learning progression and longitudinal impact studies
I bring experience of working on successful funding bids and developing lasting relationships with national bodies such as the Arts Council England.
Manifesto
I want informal science education to be recognised at the highest level for its true worth as the museum and science centre sector is a fantastic resource to complement and enrich formal science education
The ASDC Education Group has a key opportunity to highlight best practice, bring together research and practice, support professionalisation and raise the profile of those working in informal science education, fostering a rich community of practice
I would like to explore the huge potential for collaborative learning projects within the sector
I am keen to work towards the establishment of one of more centres of excellence for informal science education within the UK following on from the recommendations in recent Wellcome Trust reports
I am anxious to see a broader field of research into the medium and long-term impacts of our work together and a developing understanding of the effectiveness of multiple interventions and learning progressions and how this builds science and cultural capital in young people.
Linda Leuchars
Head of Science Learning and Public Engagement, Dundee Science Centre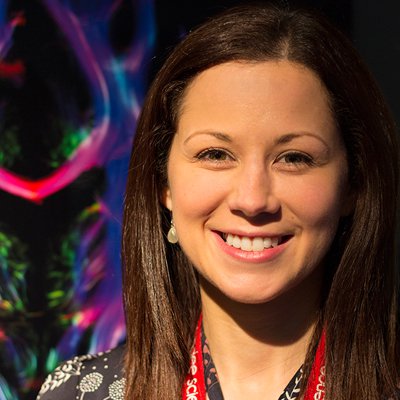 Biography
As a graduate of Pharmacology and with an MPhil in Biomedicine, I entered science communication whilst still working in research, leading to a full-time career change into the science centre in 2008.
As now Head of Science Learning and Public Engagement, I oversee all of Dundee Science Centre's science learning and public engagement programmes, including our exhibition and public programmes, curriculum-linked school activities, coordination of Dundee Science Festival and Fife Science Festival, regional coordination of the STEM ambassador scheme, and our Science Learning Institute's professional development programme for adults.
I lead and initiate partnership projects for both formal and informal science learning. As overall manager of Dundee Science Festival in 2011 and 2012, I managed a wide partnership that ranged from FE, HE and science industry to local restaurants, museums and community centres. In 2012, the Dundee Science Festival partnership consisted of over 45 organisations, which were brought together by Dundee Science Centre to deliver a programme of over 60 events in two weeks, reaching 14,000 visitors.
In 2009, I played a key role in developing our first science communication and public engagement course for scientists. Four years on, we now have a range of courses and support available for STEM professionals and, most recently, we introduced a three-month science communication module for BSc (Hons) Science students, as part of our Science Learning Institute.
What I bring
A passion for:
Science learning for the whole community
Science being considered part of culture, alongside arts and heritage
Involving the community in local science and science policy
Working together, to learn from each other and make the best of what we can all offer individually
Experience in:
Fundraising and project management for formal and informal science learning projects
Developing science communication professionals
Manifesto
ASDC members can play a unique role in:
Engaging the wide community in science as a social and cultural pursuit
Helping families to support their children's learning and interest in science
Supporting delivery of the School Curriculum, for pupils and teachers
Mobilising other organisations to engage the public with science
Providing leadership in collaboration in science learning
Inspiring and developing science learning professionals
At Dundee Science Centre, we believe we are a 'keystone' for lifelong science learning in our community.
As those that promote and facilitate learning, we need to act as learners ourselves.
If elected as chair of the ASDC Education Group, I will support the advancement of our network, towards meeting our common goals. Specifically, I will support the ASDC Education Group to:
Share best practice and develop collaborative working, to build capacity and help professionalise the sector
Help inform ASDC's response to the recent Wellcome Trust study into informal science learning
Integrate formal and informal science learning - a need that was highlighted in the recent Wellcome Trust study and at the recent ASDC Education conference
face the challenges of measuring impact in our sector and enhance the theoretical base that supports our work
Dr Anita Shaw
Deputy CEO, Techniquest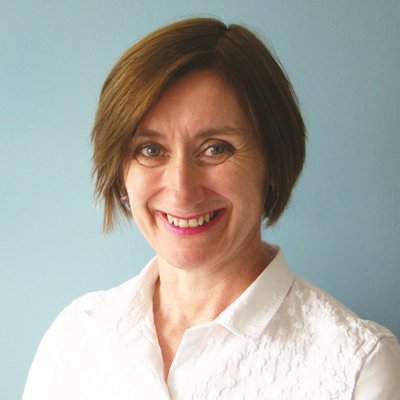 Biography
I am Deputy CEO for Techniquest with responsibility for leading its development, with particular focus on its education strategy, its all-Wales strategy, marketing, partnerships and research. My background is in Biochemistry, with a PhD and four years' postdoctoral research experience. My passion for science communication began 26 years ago when I worked on the precursor for Launch Pad at the Science Museum. I moved into science communication full-time after completing a Diploma in Science Communication from Birkbeck College.
I was the Techniquest lead in the successful bids for the Beacon for Wales and the Wales Gene Park and sat on both Management Boards. I am a member of the Welsh Government's Advisory Panel for the National Science Academy and the ASE committee for SE Wales. Previously, I have sat on a number of Advisory Groups including the Scientific and Content Advisory Panel for the Wellcome Trust-funded Ecsite-uk travelling exhibition Inside DNA, and the Oversight Group for the Human Fertilisation and Embryology Authority's recent consultation on mitochondrial disease, Medical frontiers: debating mitochondria replacement.
I gave evidence on to the Welsh Government's Economic Development and Transport Committee for the proposed Science Policy for Wales, and received an International Secondment placement from the UK government's then Department of Trade and Industry to work in the education arm of Australia's Commonwealth Scientific and Industrial Research Organisation.
What I bring
I am an enthusiastic and driven science communicator with a passion for education. I have 17 years' experience in the field, and have extensive experience of working at a strategic level with partners from schools, universities, industry and national government.
In the last three years I have led the review of Techniquest's education strategy, including overhauling all its programmes for inreach and outreach, from Foundation Phase to post-16 in line with new curricula from Welsh Government. I would thrive on the opportunity to support ASDC's CEO in representing ASDC's education work to stakeholders.
Manifesto
The education community of ASDC is made up of many individual organisations working on fantastic STEM initiatives for our education audiences. At a time where funding is increasingly difficult to access yet our work is more important than ever, I would like to play a part in drawing us together under three strategic headings:
Identifying best practice from ASDC members (and others with an interest in STEM education) and disseminating this across the network and to stakeholders
Gathering monitoring information from member organisations that can be used by ASDC to highlight quantitatively the breadth of our work
Agreeing a simple mechanism for evaluating our work that can be used routinely where other evaluation (such as that requested by funders) is not in place.