Wednesday 27th of September, The Royal Society, London
The ASDC board of Trustees is made up of 16 CEOs and senior managers from leading UK science museums and science and discovery centres, and drives the strategy and vision of the UK Association for Science and Discovery Centres.
To ensure rotation of the board, each trustee re-stands for election every three years at the AGM. 
Below are the candidates that successfully stood for election to the ASDC Board at the 2016 ASDC AGM.
Terry O'Connor, STFC (Trustee: Stood for Re-Election)
Scot Owen, Techniquest Glyndwr (Trustee: Stood for Re-Election)
Linda Leuchars, Dundee Science Centre
Adrian Lutton, W5
Candidate Statements
Terry O'Connor
Head of Communications, Science and Technology Facilities Council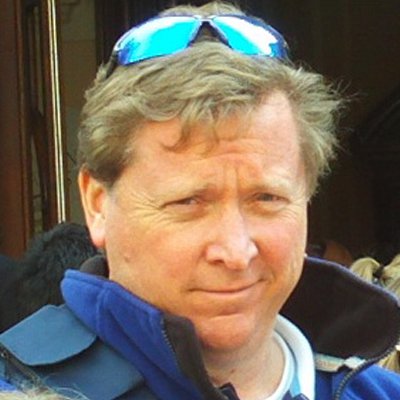 Biography
I am the Head of Communications for the Science and Technology Facilities Council, one of Europe's largest multi-disciplinary research organisations and a proud partner of the ASDC through programmes such as Explore Your Universe.
STFC operates visitor centres and active Public Engagement programmes at the Royal Observatory Edinburgh, Daresbury Lab in Cheshire, and Rutherford Appleton Lab in Oxfordshire - all three are ASDC members in their own right. STFC is also a corporate member in recognition of our major role in delivering and funding a very broad Public Engagement programme nationally.
My personal role is as the strategic lead for communications, including reputation, political engagement, events, issues management, media and online. I also lead for the collective Research Councils on major international showcases for UK research, most recently the successful ESOF meeting in Manchester.
STFC's refreshed PE strategy, and our strategic communications plan, places a very high priority on building the UK's science capital. We recognise that true STEM engagement must include parents and teachers as well as students, and that we must focus more effort on encouraging 10-13 year olds to continue STEM study, including through highlighting the personal career options open to them in the wider STEM environment.
Prior to joining STFC in 2008, I held similar positions for a range of Australian Government organisations including the national air traffic control company and the national trade facilitation body. My early career was as a reporter for the Australian national wire service AAP, rising to Chief Political Correspondent, before working for a Government minister as press secretary and then senior policy adviser.
What I bring to the board
Passion, dedication and commitment
Deep understanding of the UK political and governmental environment affecting the science base and Association members
Policy development and influencing skills
Personal commitment to improving the take-up of STEM subjects across the UK
Very high level strategic communications and stakeholder engagement skills, including in building new and innovative partnerships
Strong links with the particle and nuclear physics, and astronomy communities, and a strong network of personal and professional connections across the UK and international science community.
Manifesto
My skills lie in influencing and engaging, especially in the political sphere, and in building enduring and deep collaborations to deliver strong results. I am standing for re-election as I believe my initial statement is still valid: while the individual Centres do a fantastic job in promoting STEM, we still do not receive the wider national recognition that's deserved for our contribution to education and societal well-being. I want to contribute to creating the ASDC as the "go-to" organisation for national STEM programmes.
I said in 2012 that if the ASDC didn't exist, we'd want to create it. We have it, it delivers results, and is ready to do more. I look forward to helping do so.
Scot Owen
Education Manager, Techniquest Glyndwr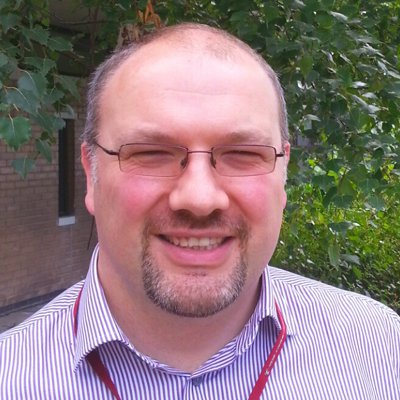 Biography
I have an undergraduate master's degree (MChem) in Medicinal Chemistry. My early career was spent in the pharmaceutical industry as an Analytical Chemist and latterly as a Process Validation Scientist. I was fortunate to work for some of the biggest names in the pharmaceutical industry: AstraZeneca, Glaxo Wellcome and Wockhardt UK. After leaving the pharmaceutical industry, I began a teaching career which took me to Madrid as well as the UK, teaching Chemistry and general science to 11-18 year olds.
In March 2011, I joined Techniquest Glyndwr as the Education Manager to take on some exciting new challenges with the rest of the team. I have overseen the opening of a new facility comprising a Lego Education Innovation Studio and a Live Science laboratory and the development of several new interactive workshops. As an education team we have rolled out innovative new projects such as an outreach intervention programme for more able and talented students and an employer engagement programme for 14-16 year olds. Since 2011 I have shared responsibility for overall senior management of Techniquest Glyndwr, working alongside the Operations Manager. I am currently reading for an MBA at Glyndwr University and hope to complete this in summer 2014.
In addition to my role at Techniquest Glyndwr, I currently sit on the regional committee for the Royal Society of Chemistry and the British Science Association as well as being an active member of the Association for Science Education.
What I bring
An appreciation of the combined importance to the UK of STEM industry, STEM education and Science Communication.
A mix of experience in science engagement, STEM industry and education.
A passion for science and technology, particularly chemistry and robotics.
Expertise in building strong relationships with industry partners, academics and professional institutes.
Experience of operating within the environment of a complex mix of contrasting stakeholders.
Manifesto
As a network of science centres and science communication organisations ASDC members aim to inspire all sections of society - ensuring we provide for the full spectrum of socio-economic backgrounds and abilities. If elected I will champion projects and initiatives targeting under-represented groups: particularly those with additional learning needs and those from low income families.
The future sustainability of all organisations is dependent on their long-term financial stability; in my opinion diversification is key to achieving this and the ASDC members lead the way. Embracing change and new technologies has always been important; however looking at how we can utilise 'mission enabling' activities more effectively or work with other sectors can open up new funding streams. I believe that developing approaches to work closely with industry will help to provide a supply of inspired STEM professionals thereby reducing the existing skills gap.
As a representative of a comparatively small science centre I would value working with the ASDC board to embrace and support the diversity of its members and ensure that these smaller independent centres have a voice.
Linda Leuchars
Interim Chief Executive, Dundee Science Centre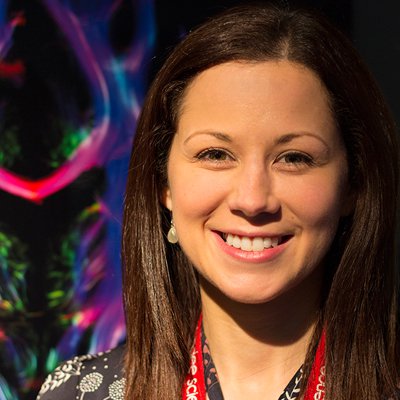 Biography
A graduate of Pharmacology and with an MPhil in Biomedicine, I entered science communication whilst still working in research, leading to a full-time career change into Dundee Science Centre in April 2008. During my first 6 years in post, I led and managed a wide range of Science Learning and Public Engagement initiatives and teams. This included learning programmes for children and young people in formal education settings, exhibition and community engagement projects, Dundee and Fife Science Festivals, and professional development for teachers and scientists.
Being appointed Head of Development in 2014, I had additional responsibility for supporting the CEO to provide strategic direction for the overall centre, leading fundraising and development projects, and overseeing the ongoing performance of the four learning departments. Since February 2015, I have fulfilled the role of Interim Chief Executive, and during this time I have driven forward the fundraising campaign and development work for the centre's £1.8 million capital expansion project: a new medical technology exhibition, 80-seat lecture theatre, learning spaces, meeting rooms and office. The new facilities are to bring together STEM and education professionals, to co-create and deliver innovative learning experiences for schools, colleges, universities, industry and the public community.
Manifesto
I would bring to the ASDC Board hands-on experience of a wide range of science learning projects, together with a knowledge and passion for collaboration, sharing best practice and widening access to science.
ASDC has been a hugely valuable resource for me whilst I've grown as a science learning professional over the past 8 years. It has also been a very valuable partner and support mechanism for Dundee Science Centre as whole. I have personally been involved in ASDC's national projects and have experienced first-hand how beneficial these can be from the perspective of a participating science centre.
Using this knowledge, experience and enthusiasm, I would help to raise recognition and support for the vital work of ASDC and the wider informal science learning sector. I would support ASDC to provide new and existing opportunities for sharing best practice, co-developing and co-delivering activities, and expanding the ASDC membership. Ultimately, I strive to assist ASDC to build capacity across the sector so we can expand our reach and have a growing and positive 'impact' locally and nationally, as keystones for lifelong science learning for all.
Adrian Lutton
Head of Exhibitions, Design and Marketing , W5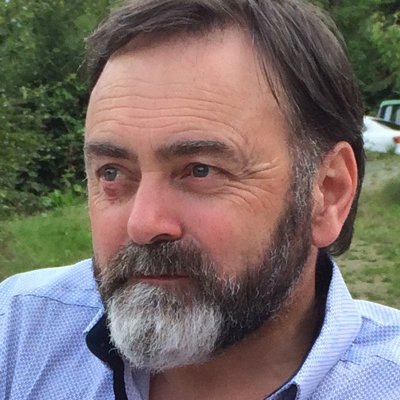 Biography
As Head of Exhibitions, Design and Marketing at W5 in Belfast since its inception and opening, I have a breadth of experience in the strategic development and operations of interactive science and discovery centres. In this role I have worked in partnership with a wide and diverse range of national and international organisations in developing cutting edge exhibitions and events. As Brand Manager I am responsible for the delivery of our core ideology and ethos, ensuring that our core values and brand integrity pervade the entire organisation and are the driving force behind everything that we do.
I have been working in the fields of graphic, exhibition and interactive design for over three decades. I began my career as a graphics and exhibition designer with the Department of Agriculture and The Forest Service of Northern Ireland. I briefly worked as freelance illustrator and even more briefly as a comic artist before joining the Ulster Museum Exhibition Design Team in 1989.
When work began on the Odyssey Science Centre project, which became whowhatwherewhenwhy-W5, I was seconded on to the development and design team. During the development phase of the project I met and worked with a wide range of inspirational individuals and companies in what was probably the most intense learning period of my life. I left the museum in 2000 to take up the role as designer in W5 prior to its opening in March 2001. As a a member of the senior management team I head up an extremely dedicated team developing exhibits, exhibitions (permanent and temporary), programmes, shows and events. I have worked with a wide range of funders, sponsors and partners over the years, from the Northern Ireland Executive, Millennium Commission etc to companies like Aardman Animations.
In the last two years we have begun a programme of redevelopment which has seen the transformation of our under eights area into The Town of Discovery and the installation of our multi-storey climbing sculpture - Climbit. These alongside seasonal events, new education programmes and a dynamic science theatre show resulted in W5 achieving its best visitor numbers ever last year, with over 260,000 visitors. We celebrated our 15th birthday in March this year and are now working on a strategic development plan to take W5 to the next stage in its evolution, to create more compelling experiences and to attract a wider audience in even bigger numbers!
Manifesto
I think from my biography we have already established that I'm not a scientist! But I have learnt a lot of science 'stuff' in the last 20 years. It's surprising, I know, but working in and visiting a lot of Science Centres will do that to you! Subsequently I have developed a real passion for the role that Science Centres play in the promotion of the STEM (and STEAM) agenda.
What do I bring to the table? Well, I bring a different perspective; I bring a passion for creating exciting, immersive, new experiences which are accessible to everyone. I want to inspire, educate and entertain our visitors. I want to make learning fun, to create exhibitions and experiences that will encourage families, from all walks of life, to learn and play together. We must never forget the value of play in what we do as a sector!
Personally I would value, and benefit greatly from, the opportunity to work with colleagues from across the sector. After a period of absence for a few years it would be good to represent W5 and Northern Ireland at this level again.

Related content