Tuesday 19th of September, 3.30pm - 5.30pm, Dynamic Earth, Edinburgh
Tea, coffee and networking 3pm - 3.30pm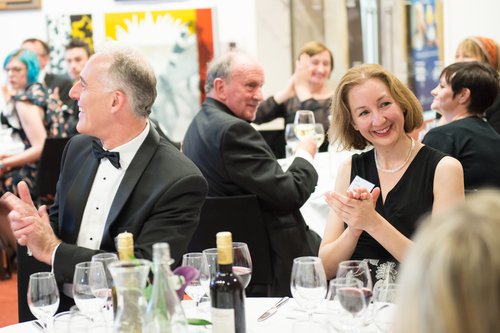 All ASDC members are invited to join the ASDC Executive and Trustees for the 2017 AGM the day before the National Conference, hosted at Dynamic Earth. 
During the AGM, members discuss the highlights of ASDC's work over the past year, review the finances and look at strategies and partnerships for the future.
At the AGM, the gathered membership also elects new trustees to the board.
For details of members standing this year for election to the ASDC Board, please see the Trustee Elections Page.
Download the 2017 AGM delegate list
Download the Minutes from the last AGM
Download the ASDC 2016-2017 Accounts
Download the ASDC Treasurers report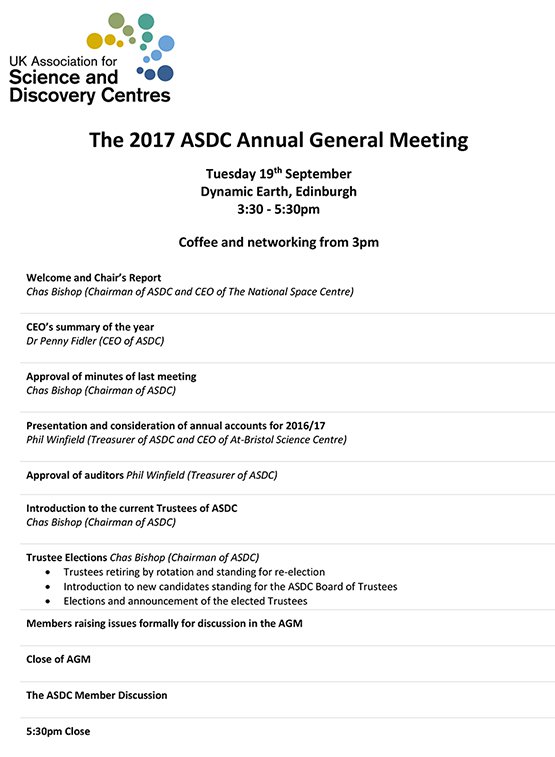 Complimentary Tickets for the Exhibition 
If you plan to arrive early before the AGM or have time earlier that day, Dynamic Earth have kindly offered all ASDC Conference delegates a complimentary ticket to their exhibitions on Tuesday from 10.30am. The exhibitions are a linear experience and you will need to set aside an hour to visit, with the last entry at 4pm. They have also kindly offered all delegates a complimentary ShowDome experience (~30 minutes).
To get your complimentary ticket, please go to the ticket desk, say you are here for ourconference and they will have your name on the delegate list. To find out what is on in the ShowDome and the times, please visit the Dynamic Earth website.
We look forward to seeing you there.