At the 2018 ASDC National Conference, we were joined by a host of fabulous guest speakers who delved into our conference theme, 'Future Stem Skills: Time for Change'.
Keynote speaker
Lord David Puttnam, CBE 
Chair of Atticus Education, Member of the House of Lords and passionate advocate for the advancement of education.

Technology and Creativity - the Ultimate Power Couple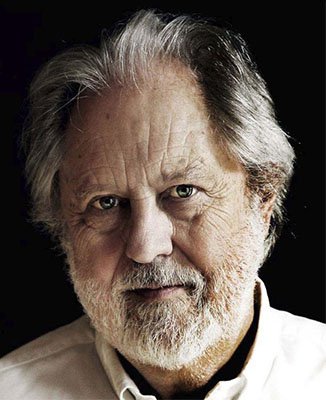 Following a highly successful 30-year career as an independent film producer, working on a multitude of award-winning films including The Killing Fields, Chariots of Fire, Midnight Express, Bugsy Malone, The Mission and Local Hero, Lord Puttnam retired from film production in 1998 to focus on his work in public policy as it relates to education, the environment and the creative and communications industries. 
Lord Puttnam sits on the Labour benches in the House of Lords and is a passionate advocate for the advancement of education. In addition to his strategic leadership roles, he continues to actively teach in universities around the world today. In 1998 he founded the National Teaching Awards which he chaired until 2008, also serving as the first Chair of the General Teaching Council from 2000 to 2002. From July 2002 to July 2009, Lord Puttnam was president of UNICEF UK, playing a key role in promoting UNICEF's advocacy and awareness objectives. 
Lord Puttnam is the recipient of 45 honorary degrees from universities within the UK and around the world. He has been Chair and/or Trustee of many charitable organisations including the Eden Project (2009-2012), Thompson Foundation (2003-2014), National Endowment for Science, Technology and the Arts (1998-2003), National Museum of Science and Technology (1996-2003), National Museum of Photography, Film and Television (1994-2003) and the Tate Gallery (1985-1992) to name a few.
Slides from Lord Puttnam's Keynote Address

Guest speakers 
Lord David Willetts
Executive Chair, Resolution Foundation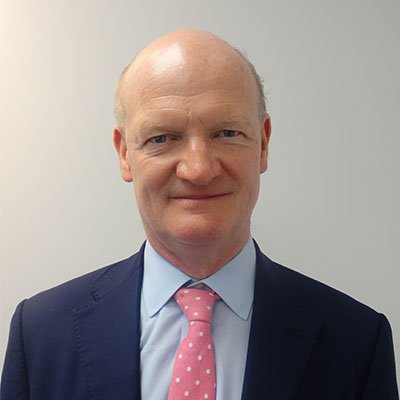 The Rt Hon. Lord David Willetts is the Executive Chair of the Resolution Foundation. He served as the Member of Parliament for Havant (1992-2015), as Minister for Universities and Science (2010-2014) and previously worked at HM Treasury and the No. 10 Policy Unit.
Lord Willetts is a visiting Professor at King's College London, a board member of UK Research and Innovation (UKRI), a Board member of Surrey Satellites and of the Biotech Growth Trust. He is Chair of the British Science Association, a member of the Board of the Crick Institute and a Trustee of the Science Museum. He is an Honorary Fellow of Nuffield College, Oxford and has been elected an Honorary fellow of the Royal Society. He is Chancellor of the University of Leicester.
Lord Willetts has written widely on economic and social policy. His book 'The Pinch' about fairness between the generations was published in 2010. His latest book "A University Education" is published by Oxford University Press.
Professor Louise Archer
Karl Mannheim Professor of Sociology of Education, Institute of Education, UCL


Louise Archer is the Karl Mannheim Professor of Sociology of Education at University College London (UCL) Institute of Education. Her research focuses on educational identities and inequalities, particularly in relation to social class, gender and ethnicity. She has written extensively and directed various large research projects focusing on STEM participation across formal and informal educational sectors, including the ten year Aspires/Aspires2 project, the five year Enterprising Science project and the current four year Youth Equity+STEM study.
Slides from Louise Archer's presentation

David Johnston, OBE
Chief Executive, The Social Mobility Foundation
Improving social mobility through Science Centres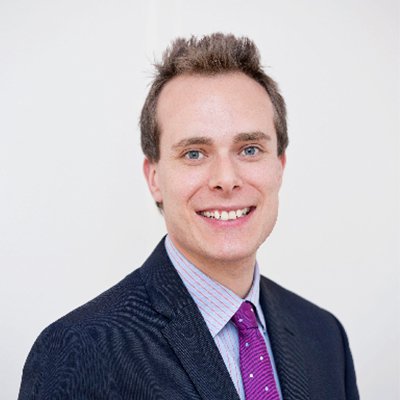 David is Chief Executive of the Social Mobility Foundation (SMF), a charity which runs programmes of mentoring, internships, university application support and skills development to help young people from low-income backgrounds enter universities and profession as well as the Social Mobility Employer Index, which ranks the country's top employers for social mobility. He joined SMF having been the Director of Future, a charity which supports organisations working with young people and is the sponsor of Pimlico Academy, a secondary school for 1,300 pupils in the heart of London. 
He was previously Coordinator of the Oxford Access Scheme (OAS), where he ran a range of one day and residential programmes for 10 to 18 year-olds to raise their aspirations and encourage them to consider higher education and the University of Oxford. During his time at the OAS, the number of young people reached by its activities increased from 3,000 a year to 7,000 a year. 
In December 2012, David was appointed to the Social Mobility and Child Poverty Commission, established by parliament to monitor progress made on improving social mobility and child poverty by the Government and other key actors, such as universities and professions. In 2015, he was reappointed to the revised Social Mobility Commission, stepping down in December 2017. He also has ten years' experience of being a governor of various educational institutions including academy schools and a sixth-form college.
In the 2018 New Year's Honours list, David was awarded an OBE for Services to Social Mobility and Education.
Slides from David Johnston's presentation
Dr Hayaatun Sillem FIET
Chief Executive, The Royal Academy of Engineering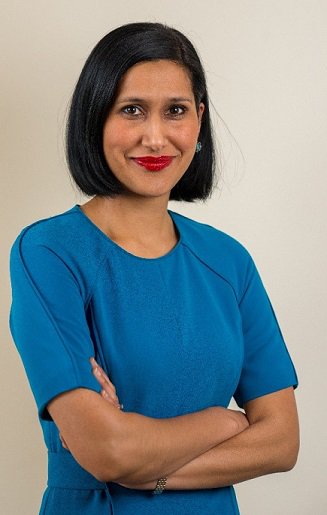 Hayaatun has a Masters in Biochemistry (MBiochem) from the University of Oxford and a PhD in signal transduction from Cancer Research UK/University College London. She is a Fellow of the Institution of Engineering and Technology.
Dr Hayaatun Sillem is the Chief Executive of the Royal Academy of Engineering, which brings together the UK's leading engineers and technologists for a shared purpose: to promote engineering excellence for the benefit of society.
Prior to her appointment as Chief Executive, she held the post of Deputy CEO at the Academy. She previously served as Committee Specialist and later Specialist Adviser to the House of Commons Science & Technology Committee.
Hayaatun has extensive leadership experience in UK and international engineering, innovation and diversity & inclusion activities. She is a trustee of the London Transport Museum and EngineeringUK, and Chair of Judges for the St Andrews Prize for the Environment.
Slides from Hayaatun Sillem's presentation
Chas Bishop
CEO, National Space Centre
An introduction by the ASDC chair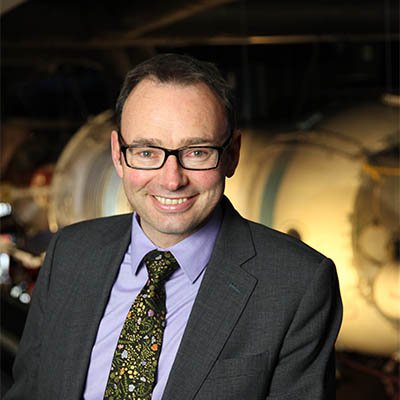 Chas Bishop has been chair of ASDC for three years.  He is Chief Executive of the National Space Centre, Chairman of Leicestershire Promotions Ltd, a Trustee of both the King Richard III Visitor Centre and International Bomber Command Centre and a Board Member of the Leicester & Leicestershire Enterprise Partnership.  He works regularly with the UK Space Agency on the skills development need in the space industry.  He has previously held marketing and operational roles at Madame Tussauds, Rock Circus and Alton Towers.
The National Space Centre is a charity with three business units: 

The National Space Centre visitor attraction in Leicester, which welcomes 300,000 visitors per annum.
The National Space Academy, which uses space as a context by which to teach science subjects and mathematics to GCSE, A level, BTEC and apprenticeship students and their teachers via a national teacher and college network.
NSC Creative: an immersive story-telling studio that makes and distributes films for 2D & 3D planetarium, simulator, virtual reality and flatscreen media.
Dr Penny Fidler
CEO, The UK Association for Science and Discovery Centres
Changing our game: UK Science Centres and Museums addressing societal and global challenges


Dr Penny Fidler is the CEO of The UK Association for Science and Discovery Centres, a membership organisation bringing together over 60 of the nation's major science engagement organisations. Together they engage 20 million people across the UK with the wonders of science.
Penny gained her PhD in neuroscience from Cambridge University and has 20 years' experience working in the field of science engagement, including setting up a millennium Science Centre, running an Exhibitions and Neuroscience Consultancy and speaking in Parliament on the importance of informal science learning. She has also founded and directed many national strategic science engagement projects.
Sally MacDonald

CEO, Science and Industry Museum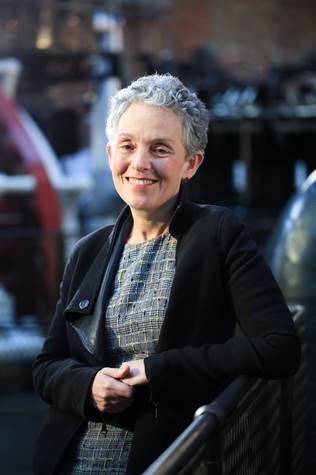 Sally MacDonald joined the Science & Industry Museum as Director in September 2014 from UCL where she led the university's museums and public engagement programmes. Prior to that she held curatorial and leadership roles in several London museums, including at Croydon where she set up a multi-award winning service from scratch. The Science & Industry Museum is at an exciting time, with an ambitious Master plan for the site including a new gallery for contemporary science exhibitions. Sally grew up in Manchester and is passionate about the museum's role, both as a symbol of Manchester's industrial heritage and as an inspiration for the next generation of inventors. 
The Science and Industry Museum is part of the Science Museum Group, the most significant group of museums of science and innovation worldwide.
Slides from Sally MacDonald's Presentation

Leigh-Anne Stradeski
Chief Executive, Eureka! The National Children's Museum 

Lightning Talk chair: 'Time for change'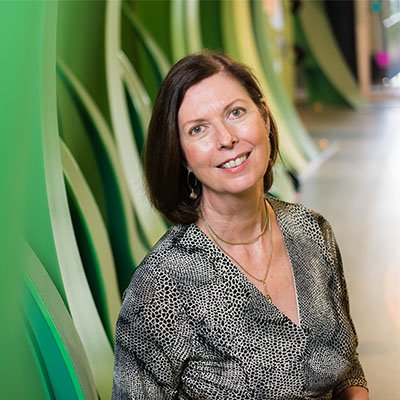 Leigh-Anne Stradeski has been Chief Executive of Eureka! The National Children's Museum for the past 18 years. Prior to that she was Executive Director of the London Regional Children's Museum in London, Ontario for seven years and held senior level positions in communications, marketing and fundraising in the tertiary health care and higher education sectors. She holds an MPA from the University of Western Ontario and a BA from the University of Alberta.   
Leigh-Anne has held positions on boards and advisory committees in arts, culture and museums on both sides of the Atlantic. She has been a board member of the Association of Science and Discovery Centres – UK for 13 years, a member of the partnership board of Sheffield University's Centre for the Study of Childhood and Youth, and an advisor to the Save Childhood movement. She currently chairs the Halifax Business Improvement District board and sits on the board of the Next Step Trust. She is Past-President of Hands-On International and a past trustee of the Association of Children's Museums. Leigh-Anne was awarded an Honorary Doctorate in Education from Leeds Beckett University in 2014 and an Inspiration Award from Calderdale Community College in 2010.