By popular demand, the ASDC National Conference was extended to one and a half days giving delegates time to explore the Museum on special tours, take part in specialist discussion sessions, network with colleagues, participate in the AGM and join us for The Conference Gala Dinner on the 9th of October. A full programme of talks followed on the 10th of October by a host of fabulous Speakers.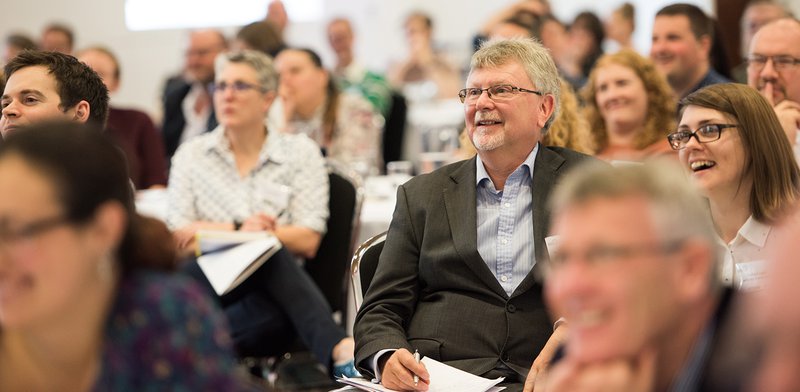 The 10th October: The Main Conference
Download the 10th October programme as a PDF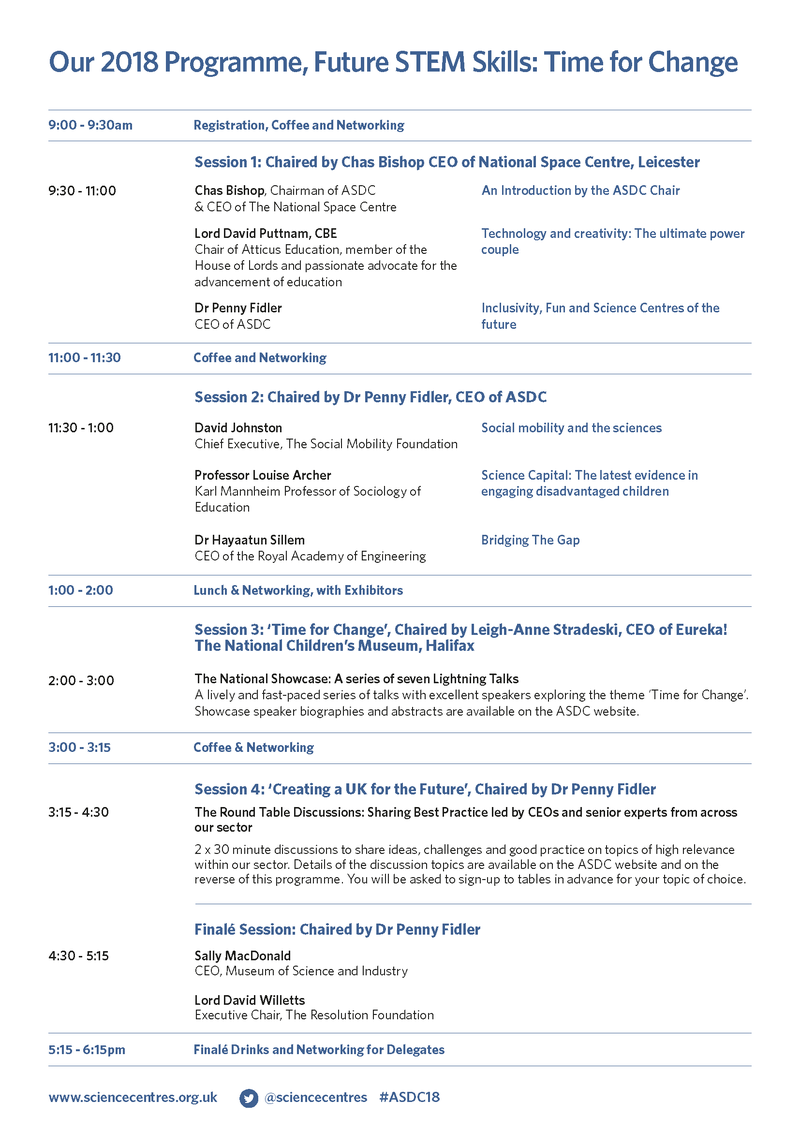 The 9th October: ASDC Specialist Meetings
Download the 9th October programme as a PDF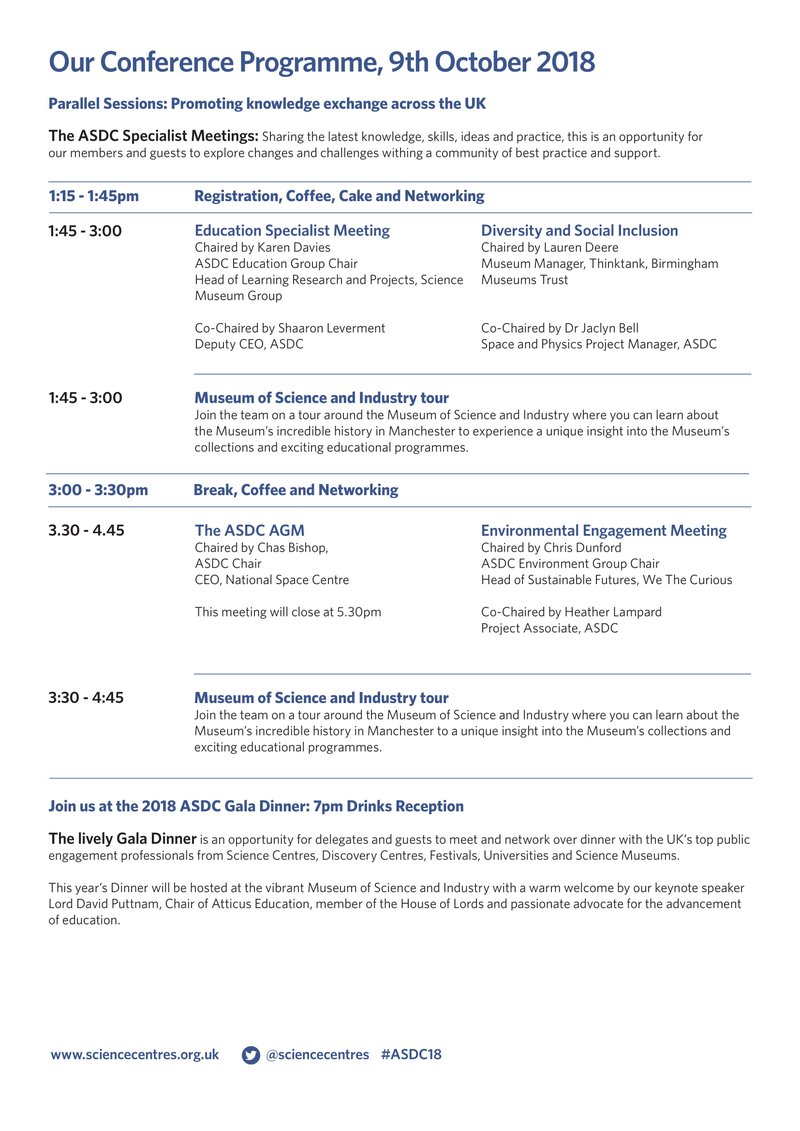 The 2018 ASDC AGM
Delegates and guests were invited to join the ASDC Chair and Board of Trustees for the 2018 AGM. 
Delegates discussed ASDC highlights from the past year.
Reviewed finances as well as strategies and partnerships for the future.
At the AGM the gathered membership elected new trustees to the board. 
Find out more about the ASDC AGM here. 
The 2018 ASDC Gala Dinner
Find out more about the dinner here

For the latest announcements follow us on Twitter (@sciencecentres) and sign up to our monthly newsletter!