The ASDC board of Trustees is made up of 16 CEOs and senior managers from leading UK Science Museums and Science and Discovery Centres. The Board drives the strategy and vision of the UK Association for Science and Discovery Centres. To ensure rotation of the Board, each Trustee re-stands for election every three years at the AGM.
Below are the candidates who stood for election to the ASDC Board at the 2018 ASDC AGM.

Chas Bishop
CEO, National Space Centre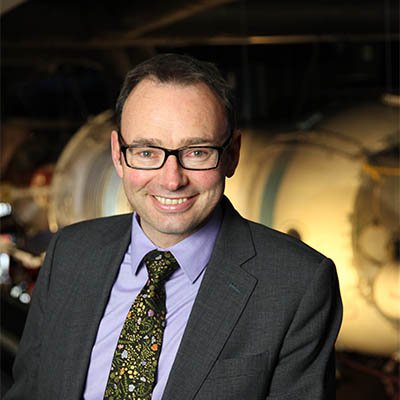 Biography
I worked in a range of operational and marketing roles in five visitor attractions across the UK, including Madame Tussauds and Alton Towers, before joining the National Space Centre team in 1999. I became Chief Executive of The Charity's operating company in 2001. I am chair of Leicestershire Promotions Ltd, board member of the Leicester and Leicestershire Enterprise Partnership and a Trustee of the King Richard III Visitor Centre and the International Bomber Command Centre. I work closely with the UK Space Agency on recruitment and skills development needs for the space sector.

What I bring
I bring a broad experience from the private sector that has steered my enthusiasm for long term business planning as the basis for a sustainable science centre. I have enjoyed political debate at local and national level that has helped position the organisations for which I have worked in the minds of funders and policy-makers. I bring a huge amount of enjoyment for the task ahead, yet a fallibility in many aspects of life – particularly when it comes to technical matters - that allows me to say, "I'm sorry, I don't understand".    
Manifesto
I have enjoyed my term as ASDC chair enormously and would very much like to serve a second. Much has been achieved on behalf of the membership, including stellar programmes in partnership with the UK Space Agency, STFC and NERC amongst others, and there are exciting things to come. Will Tim Peake get another mission? Will the Inspiring Science Fund deliver a sea-change in provision for under-represented and under-served audiences? How will intelligent machines influence our lives? There are also challenges: funding, footfall and finding that balance between mission delivery and mission enablement. And don't mention the B word.
I hope my enjoyment comes through in the way I chair, saying as little as necessary to tee up debate and then summarising enthusiastically for the overt benefit of the minute-taker yet looking pleadingly around the table for nods of acknowledgement that I am not entirely thick. I am indebted to colleagues for their support and hard work in representing all quarters of the membership and ensuring, not least, that the Millennium centres don't hog the agenda. 
My proudest board meeting moment has been my question in the Large Hadron Collider. The answer was yes, once. He still has a hole in his head and the occasional epileptic fit, but remains alive and otherwise well forty years after the incident.
I remain as keen as ever to see how marginal businesses can be helped into sustainability and how the membership can inspire the next generation of scientists and engineers, whatever deck life has dealt them.     
Alison Robinson 

Director of Corporate Affairs, NERC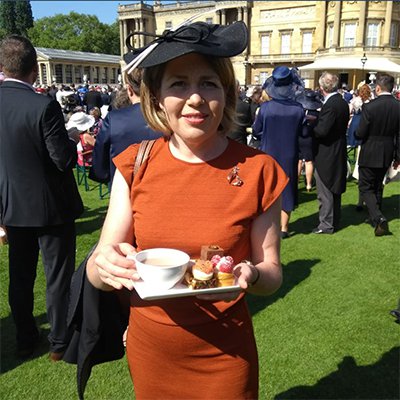 Biography
I am NERC's Director of Corporate Affairs and lead on public engagement with NERC science and innovation, as well as communications, strategy, sustainability, evidence and stakeholder engagement.
NERC's public engagement strategy places high priority on engaging with complex issues, where our science meets public debate about values and progress e.g. climate change, future energy needs. I've enjoyed leading this work and bringing to bear my skills and leadership to bring about a step change in NERC's approach to public engagement and communications overall. Since 2014, at NERC we have funded the engaging environments programme, delivered an annual showcase event (featuring research ships, planes and science exhibitions in London, the North West and at Dynamic Earth in Edinburgh). I am also very proud of our ASDC partnership - Operation Earth - across 11 Science Centres. I've had the privilege of leading our work in these areas and more, and seen how this engagement has inspired the next generation of scientists and their families with environmental science.  A key part of this has been to recognise the need to work in partnership, listen and learn from experienced experts and to support our scientists and researchers to deliver world-class public engagement. 
Before joining NERC in July 2014, I led on external affairs, consumer engagement and communications during the successful start-up of the Legal Ombudsman, a national organisation established to reform legal consumer complaints. I started out as a lawyer, working in the courts, with MPs and volunteering in the charity sector before joining the public service in Australia. I left Australia in 2003, moving to Bangladesh, where I worked first with a national disability rights organisation working with local communities to develop their communications and advocacy and then a national women lawyers' association on a domestic violence prevention project.
Manifesto
My reason for wishing to join the board of ASDC is quite simple: I want to help bring inspiring science to broader and new audiences, and demonstrate in compelling ways why science is so important to all our everyday lives. 
I'd like to offer my skills to help work together to really place Science Centres and science at the forefront of public imagination and conversation. I like to champion new ideas and new ways of engagement. I am very proud, for instance, of NERC's digital campaign to name our polar ship, the RRS Sir David Attenborough, and the goodwill for 'Boaty McBoatface' and our science that it generated. My skills are in influencing and engaging, building partnerships and collaborations to deliver results. This includes working with policymakers as well as business, scientists and public engagement specialists. I would bring strong networks across the environmental science community and personal and professional links across the UK and beyond.  
I would very much like to help the ASDC build its standing and profile, and achieve wider national recognition for the contribution that Science Centres and everyone who works within them makes to our culture, education and community generally. 
Bryan Davies
Chairman, Catalyst Science Discovery Centre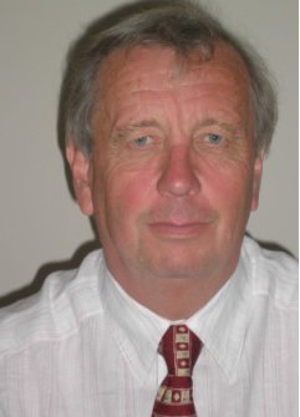 Biography
I have worked for over 50 years in the UK Chemical Industry with a variety of senior roles. I was invited to join Catalyst as a Trustee in 2007, elected Chairman in 2011 and appointed acting CEO in 2013. As a chemical science focused organisation, Catalyst offers teaching facilities for both school children and adult learners and hosts a collection of many items connected to the chemical industry. Annually we have over 30,000 visitors with more than 15,000 visitors partaking in practical science experiments. My involvement within the chemical industry has enabled me to open new avenues for Catalyst and secure lasting technical, educational and commercial relationships. In 2015 I was honoured by the Chemical Industries Association with their Lifetime Achievement Award. I am an active Rotarian and a school governor at 2 schools in Cheshire.
What I Bring
An appreciation of the vital role industry, trade associations and funding bodies can bring to the sector

A long established passion for science and technology

An awareness of new innovations within the science sector

An excellent network of industry and government contacts

A proven ability to successfully manage a Science Discovery Centre

Strong links with the UK and International chemical industry

Manifesto
To increase the expansion of ASDC outreach particularly to people who never currently visit science centres

To increase public awareness about topical issues; e.g. fracking, GM foods, nanotechnology

To influence government and educationalists about the long term necessity to expand the teaching of science both academically and vocationally. UK's future as an innovative and successful nation needs more STEM qualified people at all levels.

To increase the co-operation between ASDC members and optimise any synergistic benefits

To learn from other members and to encourage the sharing of best practice

To strengthen the awareness and breadth of science in everyday life, to showcase the achievements and demonstrate the critical role of science for future sustainability, improved health and living standards.
Dr Hermione Cockburn
Scientific Director, Dynamic Earth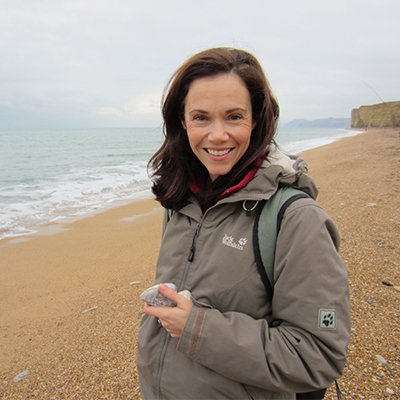 Biography
In 2014 I took up the post of Scientific Director at Dynamic Earth in Edinburgh. For 20 years previously I worked in a mix of academic and science engagement roles including a brief stint at Dynamic Earth when it first opened in 1999. My PhD is in geomorphology from the University of Edinburgh and I've worked in Australia, Africa and Antarctica researching landscape evolution at the macroscale. In 2002 I began presenting science radio and television programmes for the BBC including series like Coast, Rough Science and The Nature of Britain and Radio 4 documentaries on subjects ranging from lead pollution to lasers, and an award winning series on bacteria. I taught Environmental Science for the Open University for many years and I've contributed to a large number of science festivals and school engagement programmes. Overall my career to date has been about trying to inspire people of all backgrounds and all ages with Earth and environmental science within a wider STEM engagement context. 
What I bring
Over 20 years' experience in science engagement particularly in facilitating engagement between the research community and the public.
A passion for Earth and environmental science and how that can be communicated effectively within a wider STEM context.
A particular interest in promoting gender balance across all areas of STEM.
An enthusiasm for the work of ASDC and what Science Centres can learn from each other and achieve collectively.
Manifesto
After three years of working closely with Penny and the team at ASDC, including assisting with the Operation Earth national programme and helping to bring the conference to Edinburgh in 2017, it feels like the right time to join the Board. It is widely appreciated that we need to raise levels of science capital across many different audiences if we are to tackle future sustainability challenges and I think that all ASDC members have a vital role to play in this. I would like to join that Board so that I can do what I can to support us all in this.  
Lauren Deere
Museum Manager, Thinktank, Birmingham Museums Trust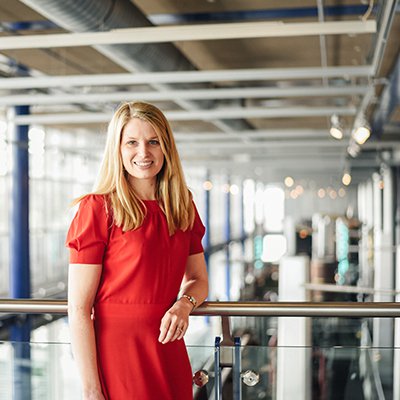 Biography and what I bring
I have worked at Thinktank Birmingham Science Museum since 2006, working in the learning and operation teams and more recently as Museum Manager. I have day to day responsibility for operations of the site and support the development of new learning and exhibition projects including our new Inspiring Science exhibition, MiniBrum which opens in 2019. 
I bring a wide range of practical experience of working in a science centre and museum, on the front line delivering programmes and also developing strategy for business development in an increasingly competitive market. I have had the pleasure of being involved in many ASDC projects over the last 10 years and understand the important role these projects play in keeping our sector in the forefront of science communication whilst supporting sustainability of individual organisations. My experience of balancing the priorities of a STEM engagement charity which is also a museum will help me when representing the member organisations of ASDC that have collections. 
Manifesto 
The experiences on offer at Science Centres, Discovery Centres and Science Museums around the UK play a pivotal role in inspiring people to love STEM. I believe that these experiences should be accessible to all irrelevant of race, gender, religious beliefs, ability level or age and by fostering passion for STEM in people from a wide range of background we are supporting the development of diverse STEM workforce for the future. 
My reason for wanting to join the board of the ASDC is to promote the importance of accessibility and inclusion when developing new programmes within the network. I believe the challenges and barriers to engagement with underrepresented audiences can be addressed, and by creating opportunities to share experiences and expertise across the network we can provide ideas and support to each other during the process. By opening our organisations to new audiences we are growing our reach and impact and ultimately creating more sustainable businesses.
Liz Hodge
CEO, Aberdeen Science Centre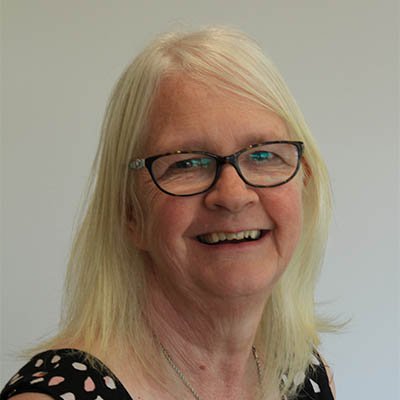 Biography
Many, many moons ago I taught in Edinburgh prior to relocating to the south of England where I worked in finance for various SMEs and latterly with a large international aerospace company. Following another relocation, this time in the right direction, I move to the North of England where I was employed in the public sector initially in finance and then as Group Sales and Marketing Manager for one of the largest Housing Associations in the UK.
On moving back to Scotland I joined, Aberdeen based educational charity, TechFest-SetPoint as Managing Director where I used all my acquired skills, experiences and passions to grow this small charity into a leading and highly regarded STEM education and communication organisation, not only in Scotland but throughout the UK. Successfully securing and retaining contracts to deliver many national schemes and projects, e.g.  Nuffield School Bursaries, British Science Association CREST Awards, Greenpower, Researchers in Residence, STEMNET contracts.
Following my resignation from this post I carried out consultancy work with several small charities assisting them with governance, compliance and funding. 
I was approached by the Board of Aberdeen's Science Centre, (then known as Satrosphere) in May 2014 to take up the role of Chief Executive. The centre's vision and mission is to:
INSPIRE A LIFELONG INTEREST IN SCIENCE BY CREATING ENGAGING EXPERIENCES.
Underpinned by our core values:
PASSION, INTEGRITY, COLLABORATION, QUALITY AND EXPERIMENTATION
What I bring
A passion and an understanding of both formal and informal STEM education.
Experienced in, together with an understanding and awareness of the role of the third sector within the education landscape.
An ability to work collaboratively and an appreciation of what is required to achieve meaningful partnerships.
Manifesto
It is widely recognised that a successful nation is reliant on having a STEM educated and literate population. Science Centres and other STEM education focussed organisations have a very significant part to play in the UK achieving this. However, I believe achieving this will take a collaborative approach and ASDC is well placed to drive this forward. I believe together we have the necessary skills, experience and understanding of the landscape to help deliver the strategic positioning and operational development required to deliver this goal.
The ambition we have here in Aberdeen's Science Centre is to be recognised as the Regional STEM Hub that connects, engages and works with members of the public, industry, academia and government to highlight and promote STEM. As part of the ASDC team, I relish the opportunity to promote this vision of fostering, embracing and nurturing partnerships as well as encouraging the sharing of good practise and ideas across all members.
Funding for all third sector organisations is incredibly difficult at present with more and more regulations and demands being made on our time and finances. It makes it even more important to work together as we will achieve considerably more by speaking with one voice than we will if we just operate within our own silo. Therefore, by working together under the umbrella of ASDC to lobby and raise awareness, to seek funding and recognition will undoubtedly deliver a more impactful outcome. 
I hope to continue to confront the challenges and grasp the opportunities as part of the ASDC Board of Trustees.
Dr Stephen Breslin
Chief Executive, Glasgow Science Centre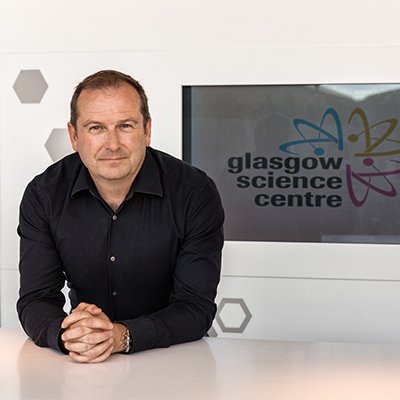 Biography
From as early as I can remember, I have been excited by Science and Technology. I studied Mechanical Engineering at the University of Strathclyde and after a few years of working as an engineering consultant, returned to complete a PhD in Electrical Engineering. I then spent six years working as a commercial software engineer before moving into management/CEO positions which ultimately led me to becoming the Chief Executive of Glasgow Science Centre in 2012. 
What I Bring
A combined passion for science, technology and education. 
20 years of experience across a number of science and technology related businesses.
Six years of running an educational 'think-tank' (where I developed an understanding of the challenges teachers face everyday in schools to provide the very best learning opportunities for the children in their charge).
And, six years of running one of the largest Science Centres in the UK.

Manifesto
Society is increasingly being shaped by science and technology. This is creating many new opportunities but it also brings challenges. I believe that our role as science communication professionals is to help all sections of the community to access these opportunities and also to understand some of these challenges. 
If elected, I will work with the ASDC and my colleagues in the Science Centre network to understand how we can engage with those communities that have never seen the relevance of science in their lives but arguably, could be the ones that could benefit most. 
Tudor Gwynn 
Operations and Projects Director, Eureka! The National Children's Museum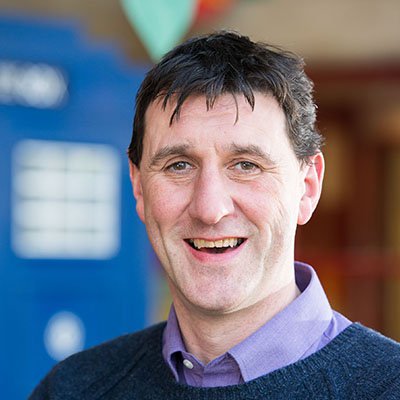 Biography
I have been at Eureka! since 2001 and have responsibility for the project management of the re-development and expansion of Eureka!, both in Halifax and on Merseyside. I also have overall responsibility for the facilities management and the exhibition development element of the operation. 
My passion for the playful communication of STE(A)M subjects came during my industrial placement at the Museum of Science and Industry in Manchester for my Engineering Design MSC, which is also where I later worked on exhibit design for six years in my early career.
Outside of my work for Eureka! I sit on the board of a number of art organisations to support their strategic development. 
What I bring
A passion to bring STE(A)M experiences to as many people as possible through hands-on learning.
Genuine enthusiasm for the future of Science and Discovery Centres and how the sector can work together in local, regional and national partnerships to deliver sustainable financial operations.
Experience of the practicalities of the day-to day running of a Science and Discovery Centre and how we meet the challenges it brings.
Manifesto
My reason for wanting to join the board of the ASDC is to continue to promote the importance of playful learning for families of all ages and backgrounds that visit Science and Discovery Centres as well as those who don't.
We can all create powerful engagement experiences and embed a lifelong passion for STE(A)M into those who interact with the experiences we offer and this needs to be built on to make Science and Discovery Centres more accessible for those who don't visit. Further work needs to be done, and shared effectively, to make the sector as inclusive as it can be.