The 2019 ASDC AGM, Wednesday 20th November,
The AGM will be hosted by the Science Museum London, 11.30 - 12.45 at the Smith Centre.
Join the ASDC Board and executive team to hear about the ASDC highlights from the past year, elect new trustees, welcome our new Chair and review our finances. There will also be a membership discussion and information on ASDC strategies and partnerships for the coming year. For details on the ASDC Board, see here ASDC Board.
At the AGM, the gathered membership will also elect new trustees to the board.
The 2019 AGM Agenda: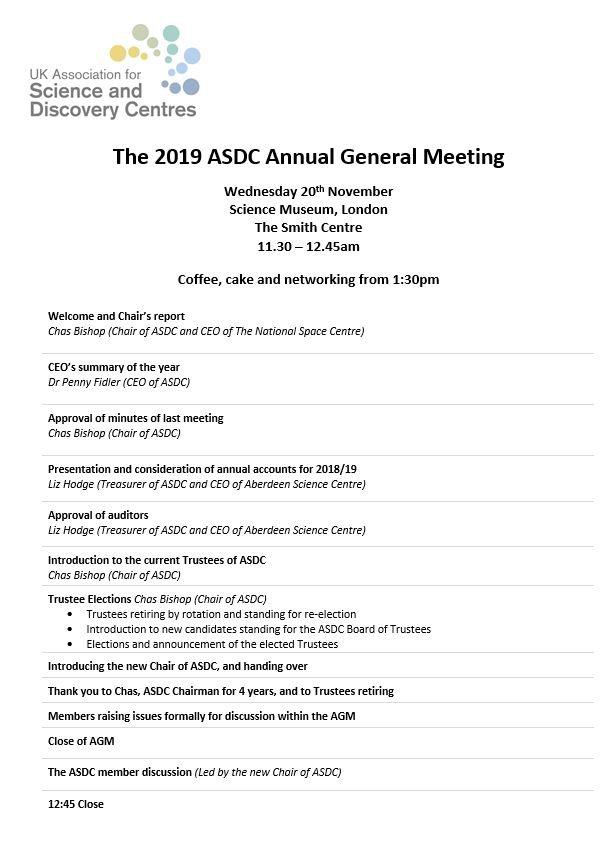 The 2019 AGM Agenda is also available to download here