Exhibitors 2019 ASDC National Conference Vision 2030
Do you share our vision of a society where people are intrigued, inspired and involved with the sciences? Are you passionate about engaging people from all backgrounds in the sciences?
At the National Conference in November 2019 we were joined by a selection of exciting and innovative exhibitors who shared their work with our delegates from UK Science and Discovery Centres, Universities, STEM Outreach, Research Institutes and more.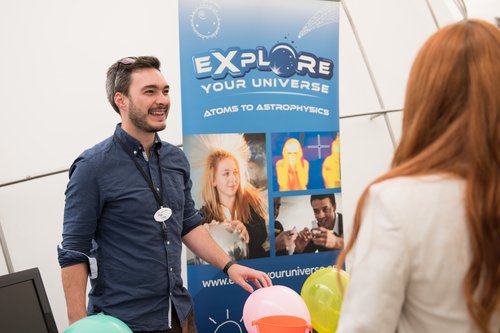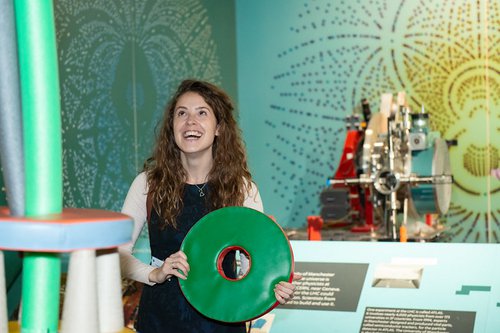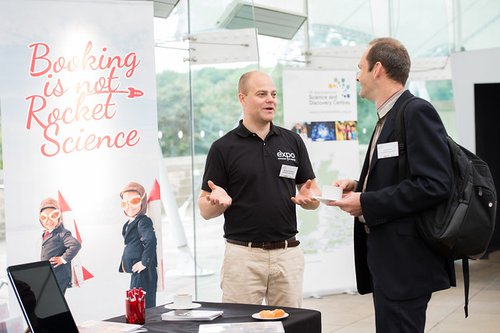 As an exhibitor at our National Conference, you had the opportunity to attend all Conference sessions, network and showcase your products, business, ideas and innovations.
You can also apply to host a discussion table on a topic of your choosing and will also be invited to attend the drinks reception after the main conference.
Included in the £800 rate for exhibitors you will receive:
2 delegate tickets for the whole conference
table and space for 1 or 2 pop-up banners
invitation to join the drinks reception on the day of the main conference
the opportunity to apply to host a Roundtable discussion
the opportunity to have a flyer or poster in the delegate packs
Please note due to restrictions from the venue all equipment must fit into a wheelie suitcase as there are no trolleys available for set-up or strike down. Please also note payment must be received at least 4 weeks prior to the conference.
If you would like to discuss what we can offer you in our exhibitor package or have any other questions, please get in touch with Stephanie at s.parker@sciencecentres.org.uk
Last year we were delighted to be joined by the following organisations as exhibitors:
The Science and Technology Facilities Council (STFC, headline sponsors of the 2018 conference)
The Natural Environment Research Council (NERC, headline sponsors of the 2018 conference)
Soil Association
Eureka!
Huettinger
Science and Industry Museum
VR Education Holdings
ABA Science Play
Event

Find out more about the 2018 Exhibitors