This year's theme is 'Vision 2030' and our esteemed guest speakers discussed climate, inclusion and their work and vision to make the world a better place by 2030.
We were thrilled to have the following excellent guest speakers on Thursday 21st November at the ASDC National Conference.
Professor Sir Mark Walport
Chief Executive of UK Research and Innovation (UKRI)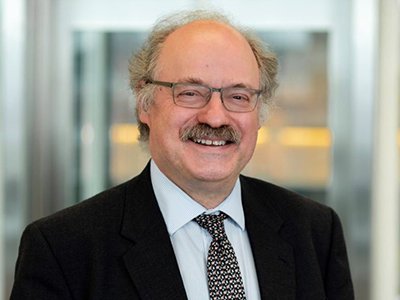 Professor Sir Mark Walport is the Chief Executive of UKRI, which brings together the seven Research Councils, Innovate UK and Research England. UKRI became an official public body on 1 April 2018 and operates across the whole of the UK with a combined budget of more than £7 billion.
Sir Mark has been a champion for science, engineering and technology in his role as Government Chief Scientific Adviser, Head of the Government Office for Science and Co-Chair of the Prime Minister's Council for Science and Technology.
As former Director of the Wellcome Trust, Sir Mark has experience running a large scale research organisation and global charitable foundation. A distinguished scientist in his own right, Sir Mark was also Professor of Medicine and Head of the Division of Medicine at Imperial College London.
Find out more about UKRI
Sims Witherspoon
Programme Manager, DeepMind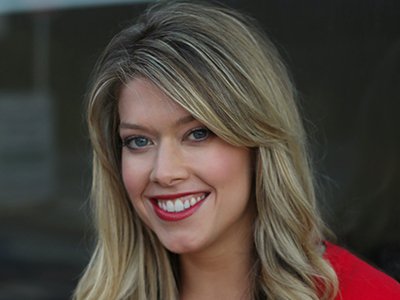 Sims is a Programme Manager working with a technical team of machine learning, software, and mechanical engineers on the application of artificial intelligence to solve challenges that contribute to climate change.
She has devoted her career to socially-beneficial applications of technology and believes artificial intelligence is the next key to increasing humanity's problem-solving capacity.
Previously, she was a founding member of the Google Crisis Response team, which develops and activates products that deliver timely, relevant information to people during natural and human-made crises.
Find out more about DeepMind
Sir Ian Blatchford
Director and Chief Executive of the Science Museum Group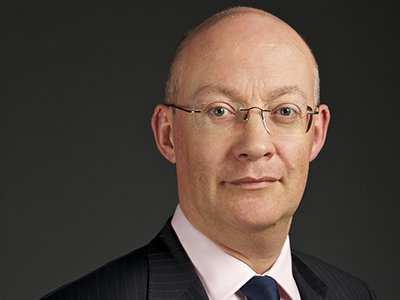 Sir Ian Blatchford was appointed Director and Chief Executive of the Science Museum Group from 1 November 2010 and combined this with the role of Director of the Science Museum from December 2010. The national museum group oversees the Science Museum, London, the National Railway Museum, York, the National Science and Media Museum, Bradford and the Museum of Science and Industry, Manchester.
Previously Sir Ian was Deputy Director of the Victoria & Albert Museum, London from December 2004, having joined the Museum in April 2002 as Director of Finance & Resources.
He started his career in the City, working at the Bank of England and the merchant bankers Barclays de Zoete Wedd, before then joining the Arts Council, where he was Deputy Finance Director. He then joined the marketing and design agency Cricket Communications as Financial Controller before becoming Director of Finance at the Royal Academy of Arts in 1996.
Sir Ian read law at Mansfield College, Oxford and holds an MA in Renaissance Studies from Birkbeck College, University of London. He is also a Fellow of the Chartered Institute of Management Accountants.
Sir Ian is a Fellow of the Society of Antiquaries. He was awarded the Pushkin Medal in 2015. In April 2017 he became Chairman of the National Museum Directors' Council. He was Chairman of the Governors of De Montfort University from 2011 – 2018.
Sir Ian was awarded a Knighthood in the 2019 New Year Honours for services to Cultural Education.
Dr Grant Hill-Cawthorne
Head of The Parliamentary Office of Science and Technology, UK Parliament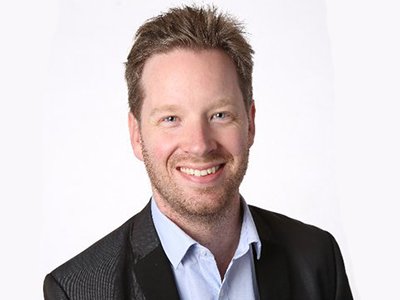 Dr Grant Hill-Cawthorne is a medical microbiologist and the Head of the Parliamentary Office of Science and Technology (POST). After completing medicine and medical training at the University of Cambridge he went to Saudi Arabia to set up a laboratory specialising in pathogen genomics, where he completed his PhD on the use of genomics for public health microbiology.
In 2011–2012 he was an NHS Medical Director's Clinical Fellow and the Clinical Adviser to the Deputy Chief Executive of NICE. From 2013–2018, Grant was the Senior Lecturer in Communicable Diseases Epidemiology at the School of Public Health, University of Sydney.
Since May 2018, Grant has headed POST, the academic unit within the UK Parliament that bridges research and policy (https://www.parliament.uk/post/).
Grant continues as an adjunct Associate Professor in Global Health at the University of Sydney.
Professor Teresa Anderson
Director, Jodrell Bank Discovery Centre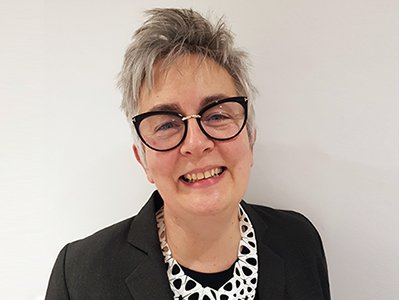 Teresa Anderson is Director of the University of Manchester's Jodrell Bank Discovery Centre. She is an alumna of the University, having done her first degree in Physics at Manchester and a PhD in Electrical Engineering, and has spent many years working in Science Policy and Engagement.
The Discovery Centre's mission is 'to inspire the scientists of the future' – it has over 150,000 visitors each year, including 25,000 school children who participate in a curriculum-linked Education programme. The Discovery Centre takes innovative approaches to increasing diversity and engaging new audiences with science, including through the 'bluedot' science–music–culture festivals and the 'Girls Night Out' events, which encourages girls to study STEM subjects to higher levels.
In 2013 she was awarded an MBE in the Queen's Birthday Honours list for services to Astrophysics. In 2014 she was awarded the Institute of Physics Kelvin Medal for Public Engagement with Physics and in 2015 she was made Professor in the University of Manchester's School of Physics and Astronomy.
Chas Bishop
Chairman of ASDC Board of Trustees & CEO of The National Space Centre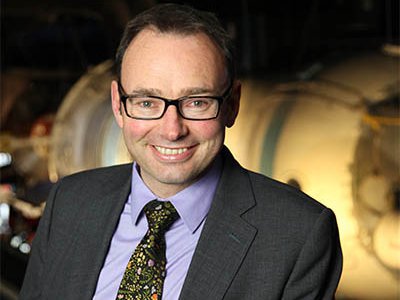 Chas Bishop has been the Chairman of ASDC for the past 4 years, and will be stepping down at the 2019 Conference and handing the Chairmanship over to Ben Ward.
Chas is the CEO of The National Space Centre which will soon celebrate 20 years in operation.
Chas worked in a range of operational and marketing roles at five visitor attractions across the UK, including Madame Tussauds and Alton Towers, before joining the National Space Centre team in 1999 and becoming Chief Executive in 2001. He is a board member of the Leicester and Leicestershire Enterprise Partnership and Leicestershire Promotions Ltd and works with the space sector on its recruitment and skills development needs. He has an honorary degree (Doctor of Laws) at the University of Leicester.
Dr Penny Fidler
CEO of ASDC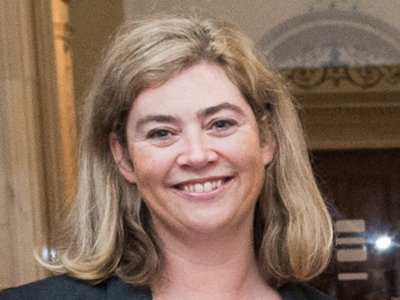 Dr Penny Fidler is the founding CEO of The UK Association for Science and Discovery Centres.
Penny gained her PhD in neuroscience from Cambridge University. Following working in research into the brain and spinal cord injuries, she gained twenty years experience working in science engagement, including setting up a landmark millennium science centre and running her own Exhibitions and Neuroscience Consultancy working across the UK and overseas.
As CEO of ASDC, Penny has founded and directed many national strategic science engagement projects on subjects ranging from space science and physics to molecular biology and chemistry. She created and directed a national environmental engagement programme, and is a passionate advocate to inspire people nationally to make strategic changes to address climate change.
Penny also founded a number of programmes that have equity and diversity in science at their core, including addressing the gender gap, working better with communities and creating systems for collecting and and sharing evaluation data nationally. She has consulted and advised worldwide, spoken in the UK Parliament, advised at Number 10 and champions all ways families, children and the public can get involved with science.
In her spare time, Penny enjoys the outdoors, travelling, camping, swimming and the sea. She has in the past sailed the Atlantic, helped build a square-rigged sail training ship, explored the Himalaya and into Tibet and travelled extensively alone around the Middle East.
Ben Ward
CEO of Winchester Science Centre and Chairman elect of ASDC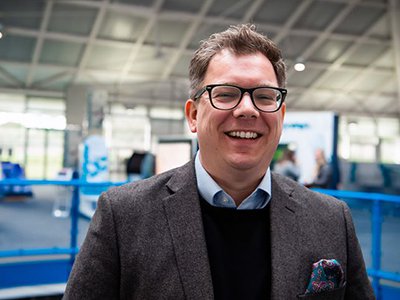 Ben Ward is Chief Executive of Winchester Science Centre and Planetarium and the Chairman elect of ASDC.
He will be taking over the role of ASDC Chair during The 2019 ASDC Conference.
Ben joined Winchester Science Centre in 2013, and became CEO of the charity in 2016.
Before this, he worked for a local authority in an educational and arts environment, having previously run his own businesses and worked in banking. Ben has spent most of his career working with children and young people, by far the most enjoyable part of his current role at the Science Centre.