The lively 'Lightning Talk' session took place on the Thursday afternoon of this year's National Conference.
It was a fast-paced showcase where delegates shared new ideas, brilliant projects, powerful messages and the very best research from those working in UK Science and Discovery Centres, Museums and Universities.
Speakers shared their ideas speedily and energetically, using only 20 PowerPoint slides that auto-forward every 20 seconds!
In the summer of 2019 ASDC invited applications and selected the six showcase spots, on the theme of this year's conference 'Vision 2030'. They focused either on inclusion or climate.
We were delighted to welcome the following 2019 Speakers: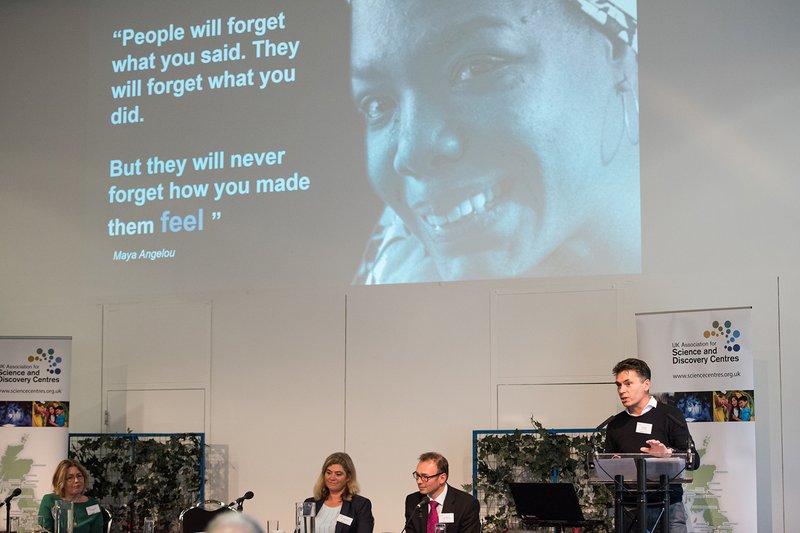 STEM Provision in the Highlands & Islands: Overcoming Barriers of Geography and Scale
Dr Emma Robertson, Project Manager, Science Skills Academy, Highlands and Islands Enterprise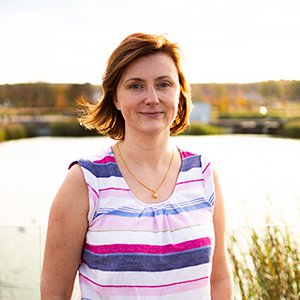 The Highlands and Islands comprises two thirds of Scotland's landmass and is home to approximately 470,000 people (9% of Scotland's population). With over 270 schools distributed across 31,000 km2 a significant challenge is maintaining equality to all pupils in the region. The Science Skills Academy reaches all children, regardless of location, school size, and socio-economic background and ensures an equitable delivery of exciting and inspiring STEM activity. We aim to encourage more children to study STEM subjects, have skills to enter employment, and raise awareness of STEM careers, particularly those in the region and will discuss how we achieve this across such a large rural area.
Speaker biography
Dr Emma Robertson is the Project Manager of the Science Skills Academy, a multi-partner project that is led by Highlands and Islands Enterprise, with funding from the Inverness and Highland City-Region Deal. Amongst other roles, Emma is responsible for establishing a network of five Newton Rooms (STEM education rooms) in the Highland region and is involved with the strategic alignment of STEM across the Highlands and Islands.
Building more than robots
Ed Cervantes-Watson , CEO, FIRST UK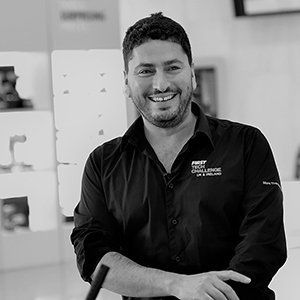 FIRST UK is a tech charity using robots, role models and competitions to equip young people with the technical know-how and soft skills to thrive – providing bursaries to make STEM more inclusive and accessible for young people from a range of backgrounds.
More than robots, we need to build science capital, cultural capital, and a socially mobile generation of young people less intimidated by tech. The challenges we face are palpable. How can we support educators, parents, and influencers in a saturated landscape build a generation of young people equipped to own their futures?
Speaker biography
Prior to establishing FIRST UK, as Head of Innovation at Cancer Research UK, Ed developed award-winning fundraising products, disrupted funding models and drove strategic growth. He describes the mission at FIRST as 'making the charity go out of business' – a world where every young person is equipped with the technical knowledge and life skills to own their futures. He's spent the past 18 months building a team, operating model and critical friendships to deliver transformative change at pace, with scale - and sustainability. Prior to CRUK he spent several years globe-trotting whilst helping build an adventure tour operator into a sector-leading SME. His passions include his partner Katherine, their two young boys Zeb and Oz, travel, and anything to do with the water, outdoors or food.
Engaging Early Years with STEM
Laurence Butler, Museum Manager, Thinktank Birmingham Science Museum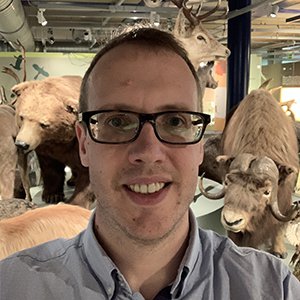 The Inspiring Science fund has enabled Thinktank to create MiniBrum, co-created with local children and families. It is an experiment, designed for children aged 2-5 to start investigating questions about STEM and how to engage early years.
What age is the right age to start introducing STEM? Can an early year's STEM gallery be effective in building Science Capital, introducing STEM skills and starting a journey with science as a part of everyday life when the target audience is 2 - 5 years old? Find out what we have learned in the first 6 months of opening.
Speaker biography
Laurence has worked at Thinktank for over 15 years, starting as a gallery enabler working with all visitors before moving on to delivering formal education. This was followed by a time running the outreach delivery into local areas for schools and community events. Four years ago, Laurence became the manager of the learning team at Thinktank plus three smaller heritage sites. His latest role has led him to take on a 12-month secondment as museum manager.
A Climate Emergency Declaration
Chris Dunford, Head of Sustainable Futures, We The Curious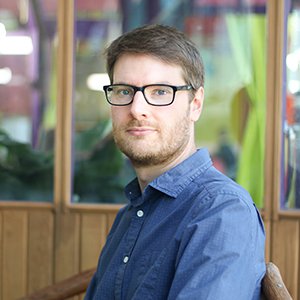 On 5 June 2019, We The Curious became the first science centre in the world to declare a climate emergency, and pledged to be carbon neutral by 2030. Through this talk we will explain why we did this, what we hope to achieve, how we shared this with the public, and the actions we are now taking to achieve carbon neutrality in just 10 years. We will share our experience of how this declaration has influenced the city around us, and share how this might be a useful model for other science centres nationally.
Speaker biography
Chris Dunford is Head of Sustainable Futures at We the Curious. His mission is to make the science centre a hub for environmental sustainability in the city, through its operations, public engagement and partnerships. In 2019 We The Curious became the first science centre in the world to declare a climate emergency and pledge to be carbon neutral by 2030. Chris is a Director of the Bristol Green Capital Partnership and Mentor of Arizona State University's Sustainability in Science Museums Fellowship.
Exploring Equity and Participation for a National STEM programme
Shaaron Leverment, Deputy CEO, ASDC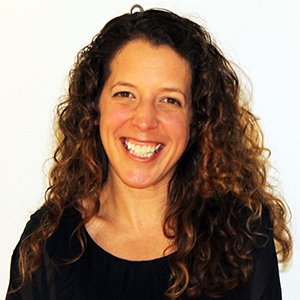 Explore Your Universe Phase 4 focusses on participatory methodologies and multiple interactions with the same families to build trust and truly include and involve those who may not currently walk through the doors of our Science Centres.
This national programme is supported by STFC and has no numbers in its success criteria, enabling a focus on depth rather than breadth of engagement. Alongside this, the co-creation of activities with community partners enables more equitable engagements to flourish within our Science and Discovery Centres.
Building on the learning from previous phases of the programme, along with new evaluation tools, together we are creating a programme that is both pioneering and different as a national programme of STEM engagement.
Speaker biography
Shaaron is the Deputy CEO of ASDC and project Director of Explore Your Universe Phase 4.
She founded the space and physics-focussed, hands-on science outreach business 'Explorer Dome' 21 years ago that now engages 50,000 children and adults every year. She has worked with schools, universities, Science Centres and Museums and community groups for many years, as well as nation-wide professional associations and government agencies.
Shaaron has created and directed national and international (EU) science engagement programmes, including leading the Horizon 2020 Hypatia programme in the UK to support greater gender inclusion in informal science education and the Horizon 2020 Our Space Our Future programme working across 5 European countries. Through work with Ecsite, and outreach education and international partnerships, Shaaron is well-known for her work reaching out to marginalised groups, championing the embedding of transformative outcomes for organisational change.
Being clear about your goals
Per-Edvin Persson, Professor and consultant; Linda Conlon, CEO of the Centre for Life, Newcastle

How important are sustainability and inclusion, and are they part of your core values and strategy?
How do you create bold, inspiring vision, mission and values statements through a process of strategic review. How do you get buy-in from your staff at all levels using a participatory process so they co create your new strategy?
Professor Persson visits us from Finland and explores the participatory process and shares some inspiring core statements from around the world. He asks CEO Linda Conlon how working through this process was for her science centre in Newcastle; what was easy, what was hard and what did they learn along the way?
Speaker Biography
Professor Per-Edvin (Pelle) Persson is the former long-time Director of Heureka, the award-winning Finnish Science Centre. He is also the former President of ASTC, ECSITE and NSCF and other senior positions in the science centre and museum field.
Since 2013 Pelle has been an independent consultant working with science centres and museums in 21 countries and five continents. Linda Conlon is the founding CEO of the Centre for Life in Newcastle, former Chair of ASTC and ASDC and former Board Member of ECSITE.