Join us for the lively discussion tables addressing a host of topics to hear and share new ideas and views across a host of topic areas. The session is during the afternoon of the main conference on Thursday 21st November.
Each year, hand-picked delegates host around 20 discussion tables on a huge range of topics across every area of operations and content. The 2019 ASDC Round Table Discussions will be a fantastic opportunity to hear from CEOs and senior experts from across the sector and to share best practice, skills and ideas in small, focused groups.
This year we asked delegates to submit proposals for the topic areas and to host these lively round-table discussions and these will be announced shortly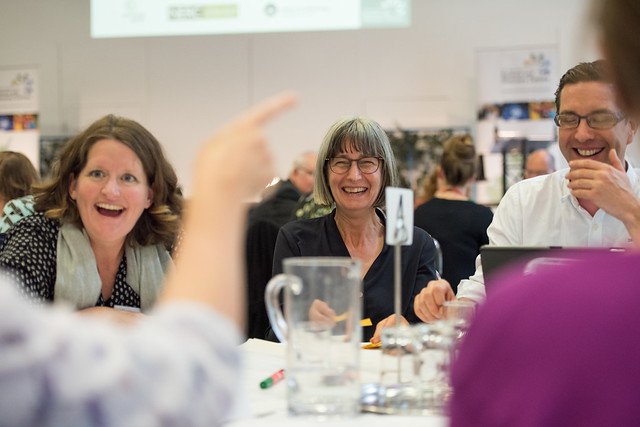 Sign up in the morning and during this session delegates will join one table for each 30 minute session, to delve into new content areas, learn new tips and tricks, and explore the sectors biggest challenges and our greatest successes.
You can see last years topics and questions here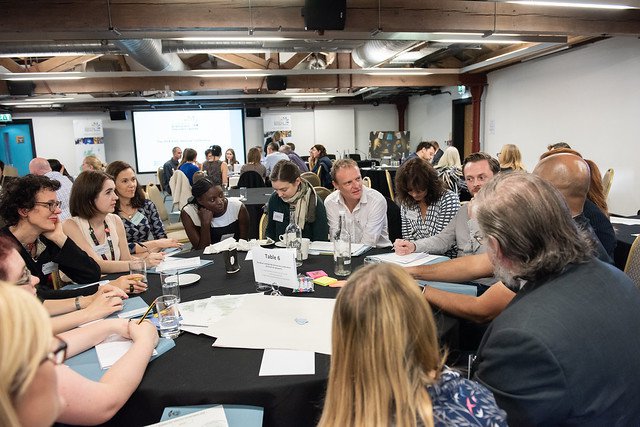 Here are the topics from the discussion tables at the 2018 ASDC conference.
Social mobility: Improving it and measuring it
Designing for inclusion
Engaging with remote and rural communities
Improving approaches to funding public engagement with STEM
Connecting Science Centres with current research
The moon landing 50th anniversary celebrations 2019, and UK spaceports
Measuring what we do: How do we create a shared understanding of what effective Science Centres look like?
Fake News
Informal STEM learning indoors and outdoors
Should Science Centres campaign on environmental issues?
Leading cultural change in an organisation 
Science capital: A national programme for Science Centres 
The new All Party Parliamentary Group on Inclusion and Diversity
The Inspiring Science Fund: Reflections on the programme to date
Creating powerful advocacy for your work
Reaching under-represented groups through outreach programmes and community-led initiatives
Promoting gender equity in STEM
Embodied learning: A beginner's guide
Supporting formal STEM education
How far can participatory practice go in Science Centres?
Social media