The ASDC board of Trustees is comprised of 8 to 16 CEOs and senior managers from leading UK Science Museums and Science and Discovery Centres. The Board works with the CEO to drive the strategy and vision of the UK Association for Science and Discovery Centres.
Each year Trustee elections are held at The ASDC AGM.
For 2019, this will be held on Wednesday 20 November at the Science Museum, London. This is the first event of the ASDC National Conference.
Trustees serve a three year term and then stand for re-election if they wish. This sets up a rotation of Trustees that gives all ASDC member organisations the opportunity to stand for election to the ASDC Board and to help shape the direction of this national strategic organisation. The deadline for 2019 applications has now passed.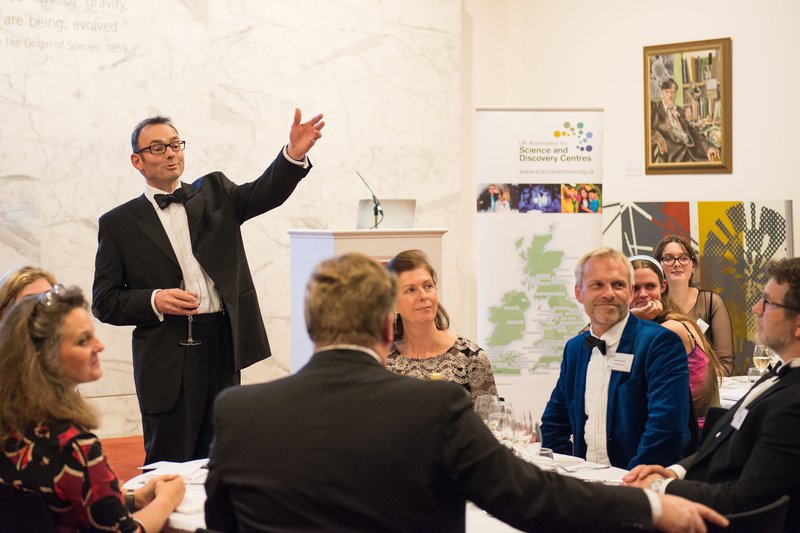 2019 Candidates standing for the ASDC Board
Donna Speed, CEO of We The Curious (formerly At-Bristol)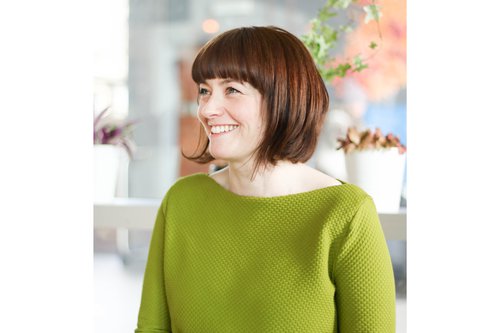 Profile
After 6 years working at Alton Towers, I was inspired by the mission of Science Centre's and joined At-Bristol at the exciting time of going from project into operating. Almost 20 years on, I feel incredibly privileged to have been part of We The Curious (previously At-Bristol) fantastic work every step of the way, albeit in a variety of roles.
As part of the team who spear-headed our radical, creative change in direction, and continue to be heavily-involved with the implementation of our bold manifesto. My day-to-day involves leading We The Curious, developing the strategic direction for the organisation, which is implemented by our brilliant teams. In addition to my role in We The Curious I sit on a number of local boards including; Destination Bristol, Women in Business Taskforce, and the advisory board for the University of the West of England Business School (of which I am a business fellow and MBA alumni).
Manifesto
My reason for wishing to join the Board is that I believe in the time I have worked in the science centre sector there has never been a greater need for science and discovery.
We as a sector have often focussed on the benefits for the science and engineering industry and the educational benefits. However as the recent Teach First statistics show educational inequality is going in the wrong direction, 15% of the poorest pupils fail to pass all three sciences, compared to 5% of the richest who don't get a pass. This together with teachers reporting difficulties teaching the ever squeezed curriculum, shows that as charities is it our civic responsibility to exist and thrive.
There is also a social impact of science centres - the experiences we design bring people together. People of different ages from different communities, people with different interests and types of knowledge. At a time when people are feeling more isolated, opinions are presented as more polarised, people are spending less time together and more time on their screens - our centres take on even more significance.
It's a interesting political time in the UK and one which demonstrates the need for networks like ASDC. We aim to raise awareness of science and demonstrate it's importance to every day life. With the stark reality presented in the IPCC report and at the 2018 ASDC conference, in an era of fake news, science is relevant and essential. The collective coming together of different voices to solve a problem is what will solve the big and 'wicked' problems we face.
Scot Owen, Education Manager, Techniquest Glyndwr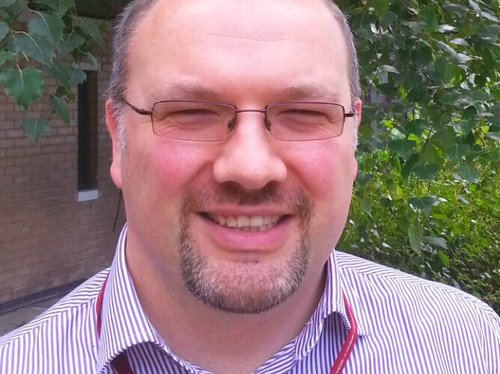 I have an undergraduate master's degree (MChem) in Medicinal Chemistry. My early career was spent in the pharmaceutical industry as an Analytical Chemist and latterly as a Process Validation Scientist. I was fortunate to work for some of the biggest names in the pharmaceutical industry: AstraZeneca, Glaxo Wellcome and Wockhardt UK. After leaving the pharmaceutical industry, I began a teaching career which took me to Madrid as well as the UK, teaching Chemistry and general science to 11-18 year olds.
In March 2011, I joined Techniquest Glyndwr as the Education Manager to take on some exciting new challenges with the rest of the team. I have overseen the opening of a new facility comprising a Lego Education Innovation Studio and a Live Science laboratory and the development of several new interactive workshops. As an education team we have rolled out innovative new projects such as an outreach intervention programme for more able and talented students and an employer engagement programme for 14-16 year olds. Since 2011 I have shared responsibility for overall senior management of Techniquest Glyndwr, working alongside the Operations Manager. I am currently reading for an MBA at Glyndwr University and hope to complete this in summer 2014.

In addition to my role at Techniquest Glyndwr, I currently sit on the regional committee for the Royal Society of Chemistry and the British Science Association as well as being an active member of the Association for Science Education. Scot is a current Trustee and re-standing, his full manifesto and details are here
What I bring
An appreciation of the combined importance to the UK of STEM industry, STEM education and Science Communication.
A mix of experience in science engagement, STEM industry and education.
A passion for science and technology, particularly chemistry and robotics.
Expertise in building strong relationships with industry partners, academics and professional institutes.
Experience of operating within the environment of a complex mix of contrasting stakeholders.
Manifesto
As a network of science centres and science communication organisations ASDC members aim to inspire all sections of society - ensuring we provide for the full spectrum of socio-economic backgrounds and abilities. If elected I will champion projects and initiatives targeting under-represented groups: particularly those with additional learning needs and those from low income families.
The future sustainability of all organisations is dependent on their long-term financial stability; in my opinion diversification is key to achieving this and the ASDC members lead the way. Embracing change and new technologies has always been important; however looking at how we can utilise 'mission enabling' activities more effectively or work with other sectors can open up new funding streams. I believe that developing approaches to work closely with industry will help to provide a supply of inspired STEM professionals thereby reducing the existing skills gap.
As a representative of a comparatively small science centre I would value working with the ASDC board to embrace and support the diversity of its members and ensure that these smaller independent centres have a voice.
At the AGM
Those standing will be asked to introduce themselves to members at the AGM, and give a three-minute 'election speech' covering their background and what they would like to achieve for the national network if elected.
Those elected by members will then be invited to four Board meetings per year, hosted in Trustee Science Centres and Museums around the UK. In support of ASDC. The Trustee's organisations generally cover the Trustee expenses to participate in the board meetings. Trustees can also offer to host future board meetings, which are in a different science centre or museum each quarter.
Attendance at the AGM is free to all ASDC members: The ASDC AGM
The main conference is that afternoon and the following day. View Conference Programme
The list of current ASDC Trustees is on our Trustees page