The ASDC board of Trustees is comprised of up to 16 CEOs and senior managers from leading UK Science Museums and Science and Discovery Centres. The Board works with the CEO to drive the strategy and vision of the UK Association for Science and Discovery Centres.
Invitation to stand for election to the ASDC Board of Trustees
ASDC are inviting nominations from senior staff at ASDC member organisations to serve on the ASDC Trustee Board.
Elections will be held at The ASDC AGM at 11:30am-12.45pm on Wednesday 20 November at the Science Museum, London. This is the first event of the ASDC National Conference.
Trustees serve a three year term and then stand for re-election if they wish. This sets up a rotation of Trustees that gives all ASDC member organisations the opportunity to stand for election to the ASDC Board and to help shape the direction of this national strategic organisation.
The deadline for applications is 11pm, 30th August 2019.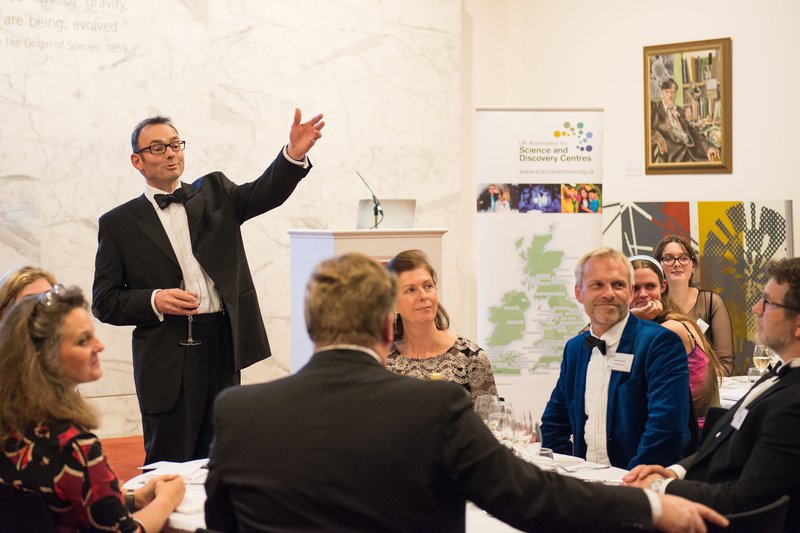 If you are interested in applying please phone or email the ASDC CEO, Dr Penny Fidler, or the Chairman of ASDC, Chas Bishop (CEO of the National Space Centre) to discuss.
If you would like to then stand for election, we will ask you to send us a photo, biography and a short manifesto telling members why you would like to be part of the Trustee Board of ASDC.
ASDC Board members are generally the CEO of their organisation and can self-nominate. Where the applicant is not the CEO, you will be asked to supply an email of support from your CEO.
The deadline for applications is 11pm, 30th August 2019.
At the AGM
Those wishing to stand will be asked to introduce themselves to members at the AGM. this includes giving a three-minute 'election speech' introducing themselves and what they would like to achieve for the national network if elected.
Those elected by members will then be invited to four Board meetings per year, hosted in Trustee Science Centres and Museums around the UK. In support of ASDC, the Trustee's organisations generally cover the Trustee expenses to participate in the board meetings. Trustees can also offer to host future board meetings, which are in a different science centre or museum each quarter.
Attendance at the AGM is free to all ASDC members: The ASDC AGM
The main conference is that afternoon and the following day. View Conference Programme
The list of current ASDC Trustees is on our Trustees page
For more information please call Stephanie on 0117 915 0181 who will arrange for you to speak with Dr Penny Fidler.