Friday 12th January 2018 | 9:30 - 5pm | National Space Centre, Leicester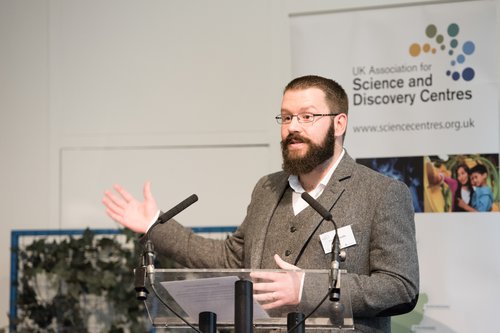 We are inviting up to five delegates to give short, five minute talks during the Delegate Showcase, to share their campaigns or special events that have worked well and those that didn't! This session is an opportunity to showcase tried and tested examples from people working in UK Science Centres, Museums and Universities.
Deadline for Delegate Showcase applications: Friday 15th December
Applicants are required to submit a 50 - 80 word abstract and biography.