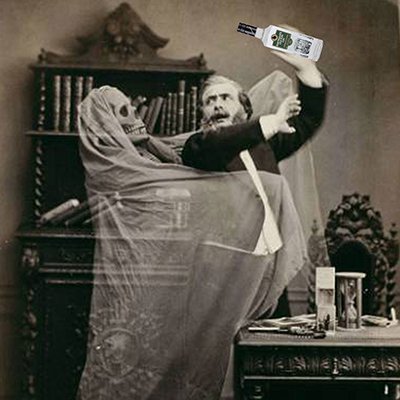 What secrets are waiting to be discovered on the streets of Leicester? Join us for a guided ghost tour by the elusive Gin Lady!
A 'Walk with the Spirits' is a ghost walk with a twist as we unravel the secrets of past souls and discover all the best spirits, including a juniper flavoured one. Ghosts are not guaranteed, but a dose of delicious gin is! 
Starting from The Belmont Hotel, meet in the foyer at 7.15pm. Our spirit guide will lead us on a legendary night time tour ending up at Crafty Burger for the pre-conference dinner and an optional visit to the multi-award winning Gelato Village - "the two best places to eat in the city"!
We think you'll agree, this is the perfect way to kick-start the 2018 ASDC Marketing Conference!
The Belmont Hotel
20 De Montfort Square
Leicester
LE1 7GR
Crafty Burger
Saint Martin's Square, 
2-6 Saint Martins Walk, 
Leicester 
LE1 5DG

Ghosts, ghouls and gin not your thing? Join us for just the meal instead. Please register on Eventbrite so we can pre-order your food and head directly to the restaurant for 8:30pm. Bring with you cash or card so that we can split the bill, or pay for our meals separately depending on numbers.