The deadline for this job has passed, and is shown here for historical purposes only.
Deadline: 4th July
Salary: £25,034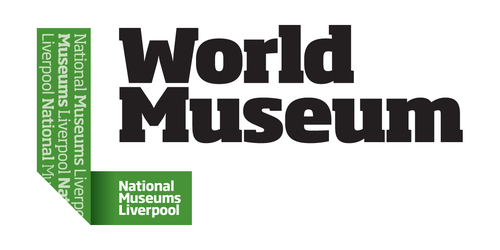 The Vertebrate Zoology collection comprises 78,760 specimens and is ranked amongst the top twenty in importance in the world. It includes NML's founding collection - the 13th Earl of Derby's magnificent bequest of his internationally important collection to the people of Liverpool in 1851.
The post holder will be based in the Vertebrate Zoology section of World Museum (WM) (Collections & Estates Division) and will initially be managed by the Director of WM. 
The successful candidate will make a significant contribution to the delivery of venue, collection, research, engagement and environmental justice programmes.
Our Mission
To be the world's leading example of an inclusive museum service.
Our Values
We are an inclusive and democratic museum service; we believe in the concept of social justice: we are funded by the whole of the public and in return we strive to provide an excellent service to the whole of the public.
We believe that museums are fundamentally educational in purpose.
We believe that museums are places for ideas and dialogue that use collections to inspire people.
We believe in the power of museums to help promote good and active citizenship, and to act as agents of social change: museums change lives.
We believe in the importance of sustainable development and we recognise that we have a role to play in the conservation and protection of the built and natural environment.
We believe in seeking out new opportunities and innovative ways of working, so as to keep our public offer fresh, relevant, challenging and competitive.
NML, which employs approximately 500 staff, is sponsored by central government through the Department of Culture, Media and Sport (DCMS).  It is a non departmental public body, an exempt charity, and has a limited liability subsidiary company, as well as associate trust and foundation affiliates, to account for.  The day-to-day operations are managed by an Executive Board, headed up by the Accounting Officer and Director. The Executive is supported by a Board of Trustees and is chaired by Sir David Henshaw. 
The current economic climate is extremely challenging for NML with core funding from its sponsoring department reduced in line with other public bodies.  Strong financial leadership and management is critical to ensure that NML continues to deliver value for money, develops its funding and income generation opportunities, and manages its cost base. 
Purpose of the Job
To support the Director of WM in the strategic development of WM's internationally significant natural science collection totalling ca. 1.6 million items.
To manage and develop an internationally significant collection of scientific, historic and cultural importance. 
To make the collection accessible through display, research and publication, including online, public enquiries, talks and contributions to education programmes.
To be responsible for the care, documentation and use of the Vertebrate Zoology collection.
To work with and support projects and initiatives across NML in line with corporate priorities.
Related content