The deadline for this job has passed, and is shown here for historical purposes only.
Deadline: 3rd June
Salary: £37,500 - £42,000 + benefits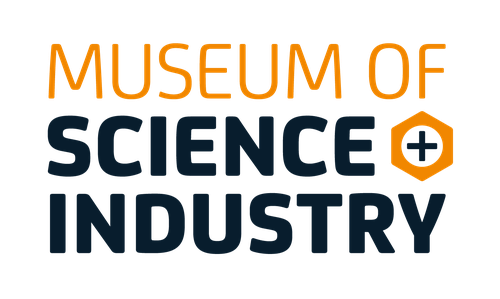 Could you help us inspire futures by leading teams to create learning experiences for diverse audiences?
Across Science Museum Group, our Learning champions think big to create unique, interactive and engaging programmes for school's groups, families and adults.
To continue leading the strategic direction for our ambitious and entrepreneurial learning programme, we are looking for a Head of Learning and Public Programmes to join our team at the Museum of Science and Industry, in Manchester, on a 12-Month Fixed-Term contract.
In this role, you will lead and support the team to deliver the museums public and contemporary science programme, including Manchester Science Festival. You will personally help shape the learning strategy for our Masterplan Project, advocating for our audiences whilst ensuring all our activities, exhibitions, spaces, resources, and online experiences are STEM focused and develop 'Science Capital.'
Joining us, you will bring a passion for developing learning across a variety of audiences. With demonstrable experience of leading informal learning programmes, you will also have great people management skills to motivate and inspire a diverse, operational, team. Being able to think collaboratively and commercially, you will ensure strategic development of learning across the museum and its many projects.
You will be offered excellent benefits, including 24 days annual leave in addition to bank holidays, an excellent contributory pension scheme, an annual season ticket loan and numerous staff discounts whilst developing your career in a world class museum group.
What you will be doing
Leading the strategic direction for an ambitious and entrepreneurial learning programme for schools, families, communities and adults
Ensuring the programme is STEM focussed, meets audience needs and is aligned to SMG's strategy
Promoting audience advocacy and learning insights to embed Group-wide approached to learning
Contributing to the Museum Masterplan, business plan and broader Group learning strategy
Leading the team to embed participatory practice which support gallery and exhibition development
Ensuring all programmes and events are delivered on time, to budget and evaluated appropriately
Providing strategic direction for the planning and delivery of the 2019 Manchester Science Festival and
the year-round contemporary science programme
Overseeing the 'live experience' of our world-renowned historic working engines and machinery
Leading collaborative working with the with the Trans-Pennine STEM Ambassador hub to embed STEM Ambassadors and role models through our programme
Working with Development to maximise opportunities for fundraising and income generation
Managing strategic relationships with key stakeholders to increase our reach and develop our role as a STEM hub for the region
Taking care of your personal health and safety and that of others. Complying with the Science Museum Group Health and Safety Policies, risk assessments and safe systems of work and reporting any health and safety concerns.
What you will bring to the team
You will definitely have… 
Experience of leading and evaluating informal learning programmes for a variety of audiences
A collaborative approach and enjoy working in partnership with diverse stakeholders
Great people management and excellent communication skills
The motivation and 'know how' to get the best from yourself and others
Lead teams to develop and plan learning programmes and large-scale events or festivals
Successfully contributed learning and audience knowledge to the development of programmes
Strong persuasive communication skills to influence and implement complex plans and strategies
Experience of proactively managing health and safety and safeguarding in complex operations
The ability to manage budgets and make astute financial and commercial decisions
Experience of working with volunteers
It would be good if you have…
Passion and commitment to science communication and STEM learning
Experience of managing a learning operation in a museum or cultural heritage environment
Experience of working with large, historical, working machinery
Additional information
• This role is subject to a Disclosure Scotland basic criminal record check
• This is a 12-month fixed-term contract to cover maternity leave
• We are happy to consider secondment placements into this role both external and internal
• There will be an element of travel across Manchester and other SMG sites in this role
Related content