The ASDC has been working with this vibrant sector to bring the science themes of Disney and Pixar's Lightyear movie to life for science centre and museum visitors over the summer.
We were delighted to be invited to the UK Premiere in London, and were able to offer a number of tickets for our space science advisors and science centre practitioners.
ASDC Chief Exec Shaaron Leverment dressed up in the replica Sokol spacesuit from Destination Space to raise the profile of our sector, joined by James Paine from Techniquest and Alastair Bruce from Dynamic Earth. They were joined by Jackie Bell (Imperial College, previously ASDC) and Ben Brown (Explorer Dome planetarium outreach) to bring some authentic space style to the blue carpet – together representing science centres, museums, STEM outreach and public engagement.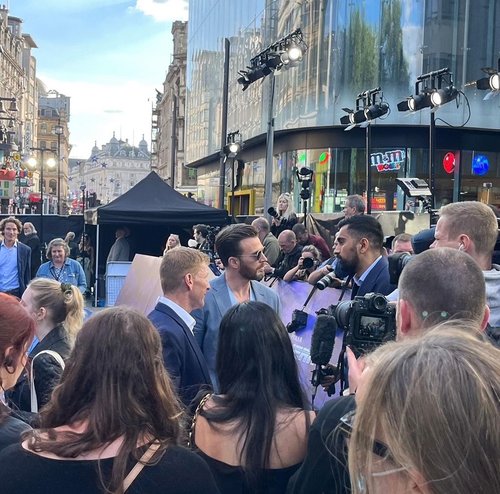 Shaaron Leverment said "Our national network of science centres and museums is excited to work with Disney and Pixar to celebrate and support the exploration of the science that inspired the new 'Lightyear' movie. To support the accessibility and curiosity of STEM, science centres are running a multitude of workshops, experiences, challenges and Lightyear-inspired shows about the mind-blowing concepts, big science questions and everyday STEM related to Lightyear."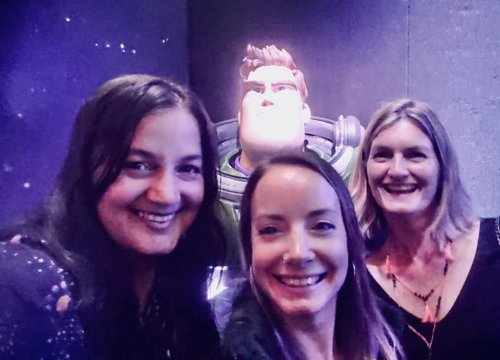 The ASDC team were joined by Cambridge Science Centre, National Space Centre, Dynamic Earth and Techniquest and space experts Dr Claire Davies, Dr Chris Ogunlesi, Jeremy Curtis, Professor Jim Al-Khalili who kindly gave their time to support the development of activities by acting as science advisors, bringing their expertise on topics from spacecraft propulsion to exoplanets. After so much of the project has been conducted online, it was a great opportunity for people to meet in person and celebrate.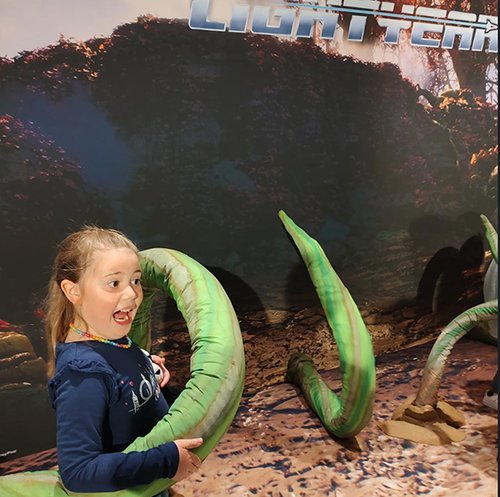 Charlie Isham from National Space Centre and Elin Roberts from Centre for Life went to the family day and had a great time with their families.
A big thank you to Disney and Pixar for this wonderful experience.