ASDC celebrates International Day of People with Disabilities with the launch of a brand new accessibility website, created to support science centres and museums on their journey to become fully accessible spaces for people with special needs or disabilities.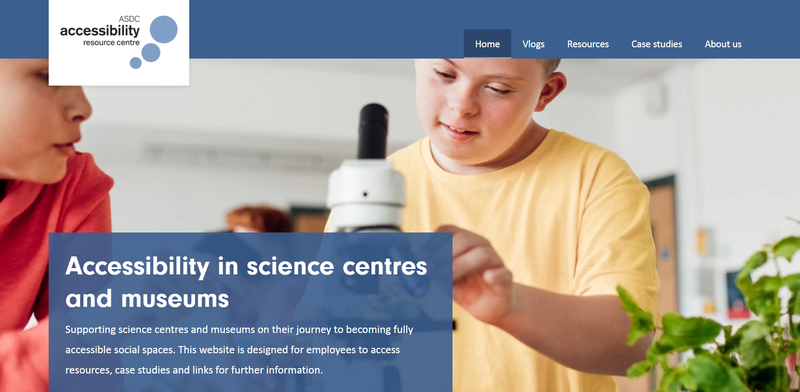 Visit the accessibility website: Accessibility in science centres and museums - Small changes, Big impact
The website shines a spotlight on the work science centres and museums are doing to ensure these public spaces are accessible for all. From the installation of changing places facilities, to autism-friendly days with specially designed pre-visit guides and specialist staff training, centres are fast becoming the go-to for families and young people living with disabilities.

Our members are adopting the ethos "no decision made about me without me", working with local and national community partners for advice and on-going testing. Resources can be downloaded, uploaded, case studies shared and vlogs continually added to keep knowledge sharing of best practice across the ASDC network.

"This new website shares the small steps science centres and museums can take to become accessible social spaces for people with special needs or disabilities" Shaaron Leverment, ASDC Acting CEO.

Designed and created by Andrew Keenan and Rachael Baker in collaboration with Dr Katherine Deane, Senior Lecturer in the School of Health Sciences at the Faculty of Science at the University of East Anglia.

If you'd like to upload a resource or share a case study please fill in this form. Thank you.
This website is funded by STFC, and updated by the team at Winchester Science Centre.