The Creative Museum project reflects the changing context of how we work, collaborate and see both the museum and external world as potential spaces for creativity.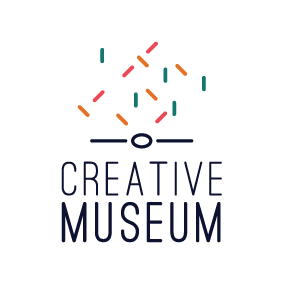 The Toolkit shares these concepts and provides insight to the unique opportunity our project partners have developed through experimentation, prototyping and embedding new practices within their respective organisations and wider communities. This trend is not only confined to the museum space but beyond and is a familiar key ingredient in the start-up sector. As reflected in our first report The Creative Museum - Analysis of selected best practices from Europe, we look at creativity in a number of contexts and what it means. Creativity is: 'The ability to transcend traditional ideas, rules, patterns, and relationships to create new ideas; originality or imagination.'
More importantly, creativity is not fixed, it is ever-evolving and changing and responds to the current environment, economic climate and trends in the science, technology, creative and industry sectors. Hence the project identified in its inception: 'The Creative Museum project is about opportunity; doing and making; experimenting and innovating; making connections; opening up museums; learning; concrete results and interpreting collections.'
The Toolkit provides readers opportunities that may not always be obvious when researching the latest case studies of creative collaborations. It is hoped, like us, readers are inspired and encouraged to take that 'next step' in their own explorations of what it means to be a creative museum.
Related content