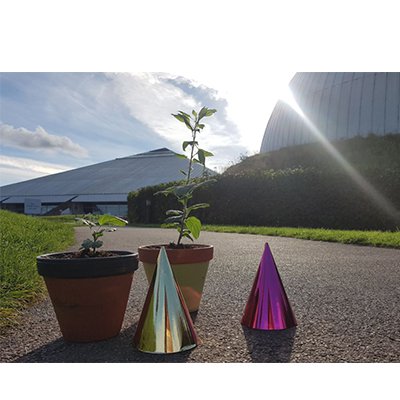 On the 10th of November 2016, we celebrated International Science Centre and Science Museum Day by giving select Science Centres seeds from Isaac Newton's famous apple tree. The Centres donned their gardening gloves and have since sown their seeds. Some seeds flourished and have grown into healthy trees, each one with an incredible legacy hidden in their genes! Others didn't germinate but we are hoping that this spring, more Centres will have little trees in their care.
Find out how many germinated and what the little trees, which are spread across the country, look like on the Newton Apple Seed project page.
Thank you to Winchester Science Centre for their fabulous sapling birthday picture!