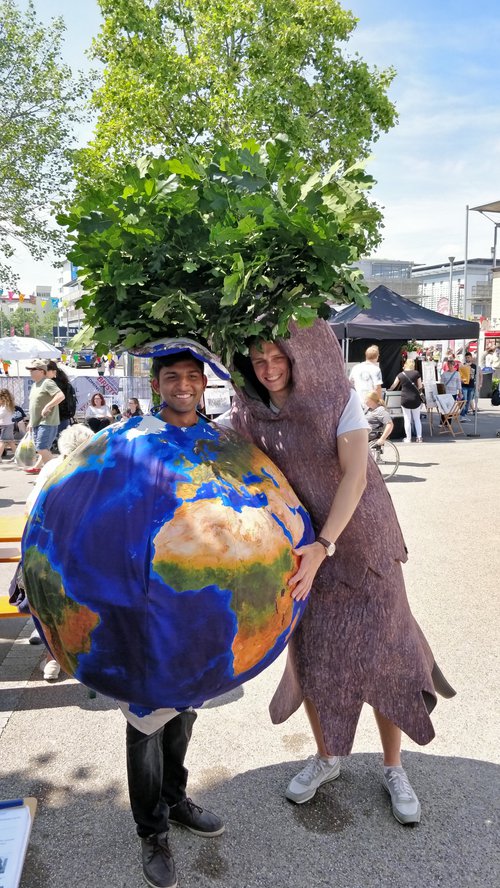 Operation Earth is a two-year national programme engaging school-age children and their families with NERC's world-leading environmental research. The programme explores contemporary environmental science issues relevant to everyone's daily lives and to society's future. The programme is led by ASDC and is well on the way to reaching 100,000 people. It is being delivered by 11 science centres and museums across the UK and was developed in partnership with NERC with the additional expertise of Dynamic Earth, Eden Project and the Natural History Museum.
Amongst the hundreds of events across the UK, the ASDC project manager Andy McLeod was delighted to take part in the Festival of Nature in Bristol (pictured above) with 'Earthy', the Planet Earth costume specially designed for the programme.
To find out more about the programme, head over to the Operation Earth website following the link below. 
Related content