The Science and Heritage Career Ladder (SHCL) is a sustainable and structured employment-based training programme for young people from Birmingham to develop new skills in science and heritage communication.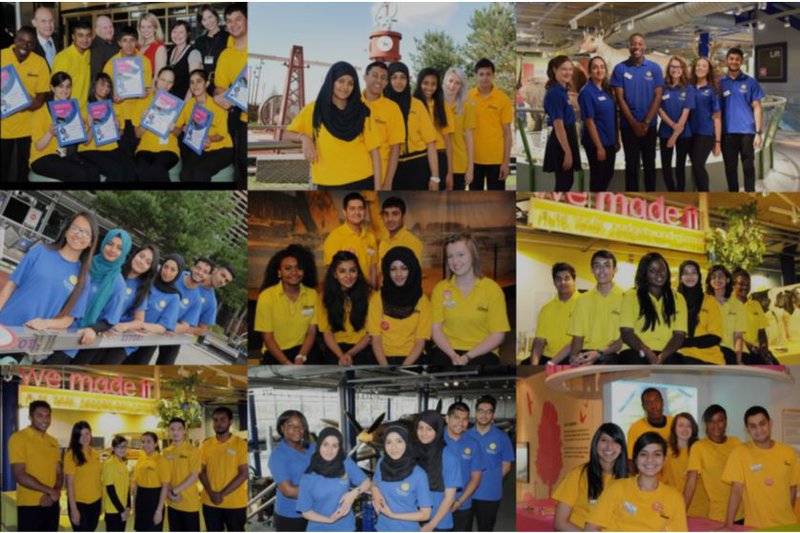 The aims of the SHCL are to:
Providing employment for young people
Providing structured training for young people
Raising awareness of STEM and heritage careers 
Taking inspiration and guidance from a well-established programme at the New York Hall of Science, Thinktank was the first museum in the UK to start its own Career Ladder. Each summer since 2008 Thinktank has recruited six 16 and 17 year olds to take part in a Training programme, the Thinktank Traineeship. So far 61 young people have taken part.
Thinktank's inspiration to create the traineeship, came from a need to make the museum more inviting and relevant to the diverse communities in its immediate vicinity. The community need was the provision of paid job and training opportunities for young people, in an inner-city area of high deprivation and worklessness.
By recruiting young people from its immediate local areas, Thinktank's staff has become more representative of Birmingham's communities in terms of ethnic and socio-economic diversity, and has helped us establish better links with new audiences.
The inexperienced and young trainees first needed to be equipped with skills to enable them to work. This is what the traineeship hoped to achieve in the short term; the long-term plan was to make the whole Science and Heritage Career Ladder an integral and sustainable part of Thinktank's recruitment strategy a way for us to 'grow our own' workforce. The programme has been a success is both respects and ten years after the introduction of the programme 68% of the Museum Enabler team at Thinktank are individuals who have taken part in the Summer Traineeship.
In 2018 we are marking the 10-year anniversary of the start of the Science and Heritage Career Ladder in two ways by:
 Greatly increasing the reach of the programme by recruiting 22 young people to complete the Traineeship across multiple museums in Birmingham.
 Completing an evaluation project to measure the impact the SHCL.
The evaluation project will include the 61 previous participants and will review the impact the programme has had on both the participants and our organisation. Through demonstrating success, we will be in a stronger position to advocate the programme to funders and our colleagues in Science and Discovery Centres and Museums across the UK. 
Related content