Deadline: 22nd February
Salary: £19,000 - £32,000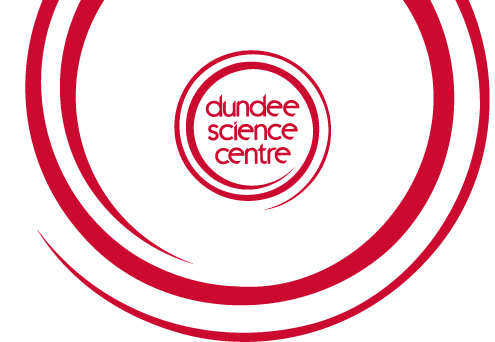 This post is suitable for a motivated, enthusiastic individual with a commitment to the creation ofinnovative, accessible science learning experiences and inspiring others.
As a member of the Management Team, you will have responsibility for shaping, implementing andstrengthening the organisation's Exhibition and Community Engagement Programmes, whichincorporate our in-centre exhibition experiences, interactive shows and workshops, outreachprogrammes, festivals and collaborative science learning projects. You will lead by example; coach,mentor and line manage the Exhibition and Community Engagement team.
You will represent Dundee Science Centre to external partners who may include Higher Educationand Industry, Community Organisations, Visitor Attractions and local Government, raising DundeeScience Centre's profile and working collaboratively with them to create, deliver and evaluate publicengagement projects and incorporate research and theories within exhibitions and programmes.
You will identify and implement strategies for widening access to the Science Centre; you will buildmeaningful relationships with organisations and play a key role in developing methods of 'bestpractice' for engaging typically 'hard to reach audiences'.
We are at an incredibly exciting time in Dundee Science Centre's evolution, with a brand new MedicalTechnology exhibition set to launch this year, a key remit of this role will be to lead on the training,delivery and evaluation of the exhibition engagement and public activities with a focus on qualityassurance and providing excellent visitor experience.
Dundee Science Centre is looking for an outstanding individual with a passion and ability for creatingmeaningful and memorable experiences for a variety of audiences using unique methods and excitingformats. You will have excellent communication, project management and leadership skills, an abilityto build meaningful and beneficial relationships with external partners as well as experience of leadingand managing a team.
Educated to degree level in a relevant subject or the equivalent knowledge/experience in an informalscience learning environment is required. Experience in the management, development, delivery andtraining of science-related public engagement projects is essential. Experience of partner liaisontowards the coordination of exhibition and public engagement is essential. A full UK driving license isrequired.
The position of Exhibition & Community Engagement Manager is full time, 37.5 hours a week, workingany 5 days of 7 as required with weekend and evening work a requirement.To apply for this vacancy please send your CV and a detailed covering letter stating why you believeyou are suited to this post:
Laura Denchfield
HR Manager
Dundee Science Centre
14 Greenmarket
Dundee
DD1 4QB
Related content