Visit website:

https://www.rigb.org/christmas-lectures
The Christmas Lectures: Live Stream
The UK Association for Science and Discovery Centres is supporting the first large scale live streaming of the Christmas Lectures on 14th December 2019.
Following a successful pilot in a handful of venues last year, the 2019 Lectures will be shown at locations ranging from Thurso in Scotland, to Huddersfield in northern England, to Swansea in Wales, with the aim of increasing the number of people able to experience first-hand the magic of the world's longest-running science lecture series.
Dr Penny Fidler, Chief Executive of ASDC, said: "Our passion is democratising science and enabling people everywhere to explore science and new ideas. We are delighted to be partnering with The Ri to enable the excitement of the filming of this world-famous lecture series to be available to young people and communities across the UK."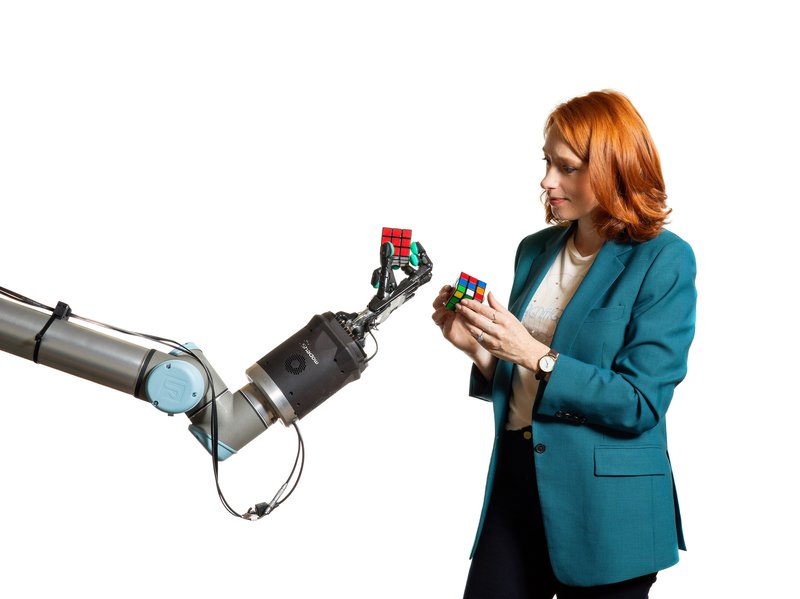 © Photo by Paul Wilkinson
Secrets and Lies: The Hidden Power of Maths
Hannah Fry asks big questions about the secret influences that shape our lives in the 2019 CHRISTMAS LECTURES
Mathematician, author and TV presenter Dr Hannah Fry will deliver the 2019 CHRISTMAS LECTURES from the Royal Institution (Ri), it was announced today.
We all like to think that we know what we're doing in our lives; that we're fully in control. But our gut instincts are often unreliable. Thankfully, we've got mathematics – a peculiar power that can cut through reality and show us what it really looks like. The result is a hidden layer of maths that now drives everyday life in powerful and surprising ways
Life's most astonishing miracles can be understood with probability, big data dictates many of the trends we follow, and powerful algorithms secretly influence even our most important life choices.
In a series of three Lectures broadcast from the Royal Institution's world famous theatre, Hannah Fry will show us how to decode life's hidden numbers, helping us all to make better choices, separate news from fake news, and take back some of the control we have lost.
And by asking big ethical questions, she will warn how our unwavering faith in numbers may lead to disaster. Are there problems maths shouldn't be allowed to solve? Do computers have too much control over our lives? Is it right that AI can decide who lives or dies?
Hannah, who is Associate Professor in the Mathematics of Cities at University College London, said:
"I'd argue that maths is the most important idea that humans have ever had. It's the foundation of science. Its application has transformed our world. But because so much of it is invisible, we just don't realise how powerful it is or the extent to which it influences our every decision.
"Much of what maths does for us, is clearly for the benefit of society – it keeps skyscrapers standing and planes in the air, it helps us stay connected and hides behind the cures for when we're ill. It's also the most glorious playground, so we'll be spending a lot of time sharing some of its delights with our young audience.
"But you have to be careful not to get carried away, because maths also has the potential to go horribly wrong. I believe we should all be thinking more deeply about the place of maths in our lives and I will be asking some challenging questions to help show who's really in control."
Cassian Harrison, Channel Editor, BBC Four said: "The CHRISTMAS LECTURES are always guaranteed to inspire, inform and entertain and that's why they hold such a special place in the BBC Four Christmas schedules.
"This is only the fourth time that the Lectures have focused on maths in nearly 200 years and with the rise of fake news, data scandals and technology like driverless cars already being tested on our roads, it couldn't be better timed."
Shaun Fitzgerald, Director of the Royal Institution said: "At the Royal Institution we want everyone to discover and critically examine the way in which science shapes the world around us.
"This year we're leading a national conversation about the place of maths in our lives, because we all need to be sure it's continuing to create a society we want to live in."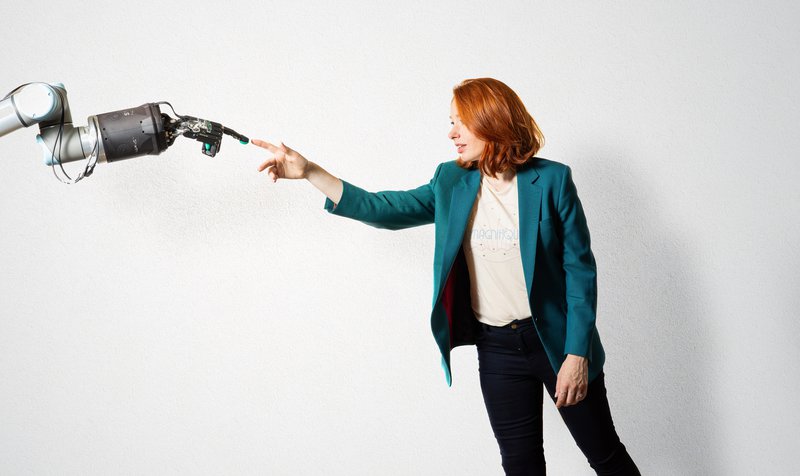 © Photo by Paul Wilkinson
The 2019 CHRISTMAS LECTURES will be filmed in the Royal Institution's iconic theatre on 12, 14 and 17 December 2019 and broadcast on BBC Four between Christmas and New Year.
In Lecture 1 Hannah shows how the biggest events in our life, such as finding the perfect partner or staying healthy and happy rely on an element of luck. Or do they?
In Lecture 2 Hannah demonstrates how data-gobbling algorithms have taken over our lives and now control almost everything we do without us even realising.
In Lecture 3 Hannah looks at examples of human miscalculation, and asks if there are problems maths can't, or shouldn't solve, and whether we should always trust in numbers.
Tickets to the filming of the CHRISTMAS LECTURES are available through a ballot in September, open to Ri Members and Patrons and UK registered schools only. To find out how to join the Ri and apply for tickets to this once in a lifetime show, please visit the Ri website.
The 2019 CHRISTMAS LECTURES are produced by Windfall Films for BBC Four. The Commissioning Editor for the BBC is Tom Coveney. Series Producer is Laura Voak and Executive Producer is David Dugan.
The Ri receives support for the Christmas Lectures, in 2019 from major supporter The Lloyd's Register Foundation, and from UK Research and Innovation and Schlumberger.