Visit website:

www.destinationspace.uk/
The UK Association for Science and Discovery Centres and the UK Space Agency are delighted to announce that they have once again join forces to bring the latest space science to children across the UK.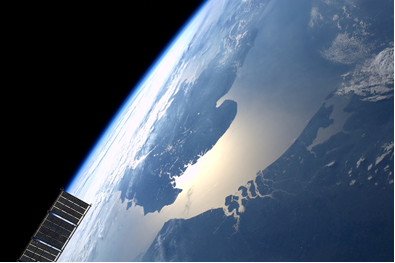 Following on from the huge success of ASDC's Destination Space, which engaged 733,017 children and adults with Tim Peake's mission to the International Space Station, the UK Space Agency is supporting ASDC to create new space resources and to work with five UK science centres and museums to deliver space activities in 2018.

Destination Space is a national STEM programme created and run by ASDC and funded by the UK Space Agency. The first phase of this national programme ran from 2014 to 2017 and engaged, inspired and involved families with school-age children, school groups and teachers, and communities across the UK with the amazing stories, science and achievements of human spaceflight and Tim Peake's Principia mission. Overall 2.1 million children and adults took part in this ASDC programme and many more continue to do so today.
This six month programme built on all the training, knowledge and enthusiasm for space science and exploration present in science centres across the UK, and ensured delivery of this content continues well into the future. Specifically, this programme focussed on celebrating the science and engineering of the new James Webb Space Telescope (JWST) and the new Mars rover for the ExoMars mission, and introduced satellite applications and the plans to enable space launches from the UK. It also developed content more widely that can be used by multiple partners and ASDC in future projects around space science.

The programme invited applications from UK science centres and museums in January 2018 - from Eden in Cornwall to the Scottish Science Centres, and from W5 in Belfast to the Science Museum in London. Five centres were selected and were trained in March 2018 to run this cutting-edge schools and families programme across the remainder of 2018 and into the future. 
The five centres who delivered the Destination Space Phase 2 Level 1 programme are:
For more details on continuing Destination Space programmes, please contact your nearest participating centre. While the above list contains five centres delivering Phase 2 level 2 activities, the original 20 centres may still be delivering Destination Space Phase 1 activities and workshops surrounding human spaceflight and Tim Peake's mission to the ISS.
Destination Space is a national STEM education programme directed and managed by the UK Association for Science and Discovery Centres who have considerable experience managing national strategic multi-partner science engagement programmes. The activities and events are delivered in collaboration with science centres with expertise in engaging the public with space science, along with specialist expertise from researchers and UK Space Agency partners. 
Additional Notes
1. The Programme Vision: To engage, inspire and involve families with school-age children, school groups and communities across the UK with the amazing stories, science, engineering achievements and innovative ideas of the UK's world-leading space science and engineering research, highlighting the relevance to their daily lives and to society's future.
2. The Programme Mission: To create hands-on activities and resources to bring alive the James Webb Space Telescope, ExoMars and LaunchUK (the campaign to enable small satellite rocket launches and sub-orbital flights from UK spaceports), and to work with UK Science Centres and a host of stakeholders to deliver activities. In addition, to develop the relationships required and to develop the content to deliver a wider inspirational national hands-on science and engineering programme celebrating UK space science, engineering and space exploration, that can be delivered in the future through the successful infrastructure of the UK's science and discovery centres and science museums.
3. The Success of Destination Space 1: Overall 2.1 million people were engaged. Of these, 900,000 took part in school shows, family workshops and hands on activities and 75,741 people met and spoke with a space scientist or engineer. The evaluation of over 12,000 school students showed that boys and girls enjoyed the activities equally and were equally inspired and engaged by them.
4. The UK Association for Science and Discovery Centres (ASDC) is a national charity that brings together the UK's major science engagement organisations to play a strategic role in the nation's engagement with science. Within our membership are over 60 of the nation's largest publicly accessible science centres, discovery centres, science museums and scientific bodies. Together our vision is for a society where people of all backgrounds and in all parts of the UK are inspired and fully involved with the sciences.
Every year in the UK, 20 million people of all ages and backgrounds choose to get involved with science at one of the UK's science and discovery centres or science museums. This equates to 385,000 people every week who come to our member centres to explore and discuss science in an involving and personal way.

5. The UK Space Agency is at the heart of UK efforts to explore and benefit from space. It is responsible for all strategic decisions on the UK civil space programme and provides a clear, single voice for UK space ambitions.
The Agency is responsible for ensuring that the UK retains and grows a strategic capability in space-based systems, technologies, science and applications. It leads the UK's civil space programme in order to win sustainable economic growth, secure new scientific knowledge and provide benefits to all citizens.
See the Destination Space Phase 2 Final Report
Contacts:
For information on this exciting National Project, or if you would like to be involved, please contact:
Dr Penny Fidler
The ASDC CEO and Project Director
0117 915 0186