Visit website:

www.destinationspace.uk/
Destination Space is a national STEM programme funded by the UK Space Agency, to engage, inspire and involve families with school-age children, school groups and communities across the UK with the amazing stories, science and achievements of human and robotic space exploration.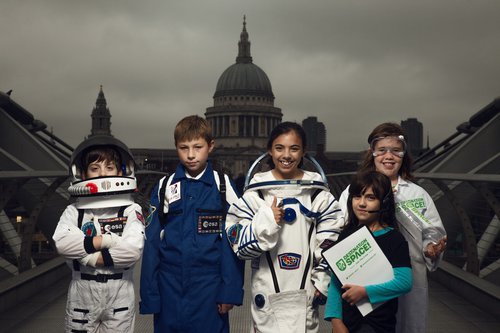 Between October 2015 and 20 January 2017,  children and adults participated in schools workshops, family shows and launch events at 20 Science Centres and Museums across the UK as part of the national Destination Space programme in celebration of the stories, science, achievements and innovative ideas of human spaceflight as part of a national celebration of Tim Peake's mission to the ISS. 

Of the 2.1 million participants who have taken part in Destination Space activities, more than 900,000 have taken part in Destination Space schools workshops, family shows and activities.
Overall, more than 75,700 people met and spoke with a space scientist or engineer through the special meet the expert events, helping to showcase the types of careers that are possible with science. 
Phase 1 of Destination Space completed in January 2017 and a final project report was submitted to the UK Space Agency.

You can find out more about Destination Space Phase 1 here.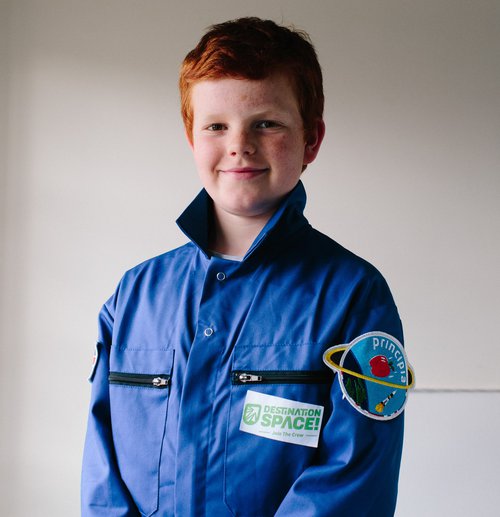 Since January 2017, Science Centres have continued to use Destination Space workshops, shows and activities to inspire audiences in a range of formats and contexts, reaching out to new audiences and utilising their expertise and passion to create an ongoing celebration of space science, engineering and human space flight across Science Centres in the UK. This has directly engaged an additional 181,629 children, young people and adults in the Destination Space programme. 
Of these 52,104 were school students participating in curriculum-linked schools workshops and events, and 6,803 were teachers. 5,460 children and adults met research and industry space scientists through Meet the Expert sessions, career events and space talks in 2017. In total an additional 2,187 separate events have taken place.                                                                                                                                                                                    
Throughout the programme of Destination Space Phase 1, between October 2015 and February 2018, 914,646 people have taken part in Destination Space schools workshops, family shows and activities.

This number includes:
362,157 children and adults who took part in the Destination Space family show.
152,348 school children and teachers who took part in curriculum-linked shows and workshops.
80,201 children and adults met with a space scientist or engineer showcasing space science and engineering careers.
In addition, Destination Space has reached at least a further 1,135,786 visitors through exhibitions and interactive zones, dedicated space themed galleries and summer seasons, which have creatively utlised the equipment, themes, stories, activities and knowledge from this exceptionally popular national programme. 
You can view the The Legacy of Destination Space Phase 1 across the Science and Discovery Centre Network January 2017 here.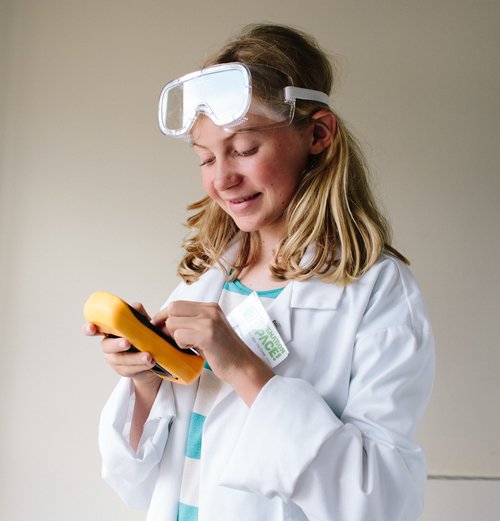 Destination Space has continued to inspire hundreds of thousands of school children, families, adults, Science Centre and Museum staff and science professionals, across a range of formats and contexts through the UK Science and Discovery Centre network. For those Science Centres taking part, Destination Space has been hugely successful, becoming a flagship programme within the wider informal science education sector. 
"The Destination Space programme was hugely successful at Dynamic Earth and enabled us to run a very diverse STEM engagement programme throughout 2016.  It has continued to provide us with a variety of opportunities in 2017 thanks to robust and engaging kit and a strong and easily identifiable narrative."  
- Scientific Director, Dynamic Earth
Destination Space is now in its Second Phase, with thirteen Science Centres delivering new material surrounding the James Webb Space Telescope, ExoMars missions, satellite applications and the development of spaceports in the UK. This delivery runs until December 2020.
Destination Space Phase 2 Report (March 2018)
You can find out more about Phase 2 of Destination Space here.