Visit website:

www.destinationspace.uk/
Destination Space is a national STEM programme funded by the UK Space Agency. Its purpose is to engage, inspire and involve families with school-age children, school groups and communities across the UK with the amazing stories, science and achievements of human and robotic space exploration. There is a dedicated website for Destination Space which you can access via this link.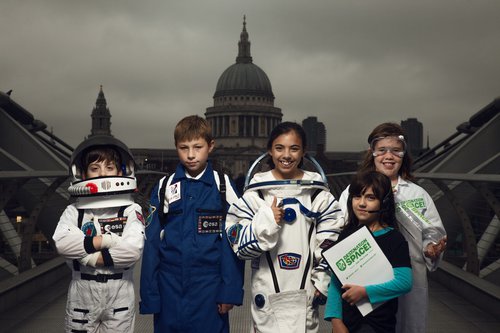 Now in Phase 3, there are focused Destination Space projects underway within nine ASDC membership centres, due to complete in March 2022. If you would like any further information on these projects contact the ASDC team info@sciencecentres.org.uk. Part of this third phase is the redevelopment of the Destination Space website and that will coincide with the completion of the projects in Spring 2022.
Phase 1 of Destination Space began October 2015 and completed in January 2017. Over 733,000 children and adults participated in school workshops, family shows and launch events at 20 Science Centres and Museums across the UK as part of the national Destination Space programme as part of a national celebration of Tim Peake's mission to the ISS. Phase 1 left a tremendous legacy with an overall wider audience number of 2,050,432 reached through the centres.
Take a look at the UK Space Agency's Principia website here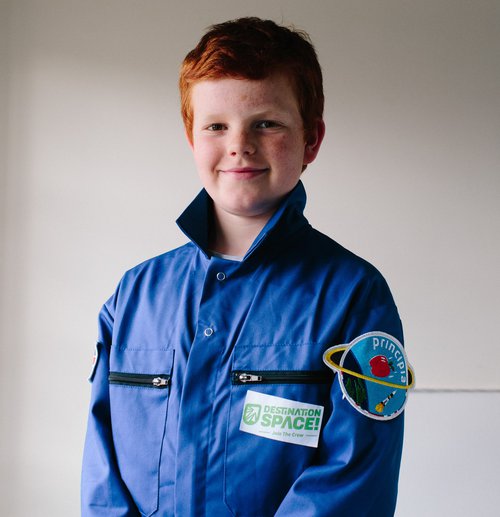 Phase 2 of Destination Space built on the success of phase 1, working with thirteen Science Centres and continuing to bring the latest space engineering and space science directly to families, schools and communities across the UK, in partnership with the UK Space Agency. It focused on UK spaceports, satellite applications and space exploration – particularly exploration of the Moon and Mars. It began with Level 1 in March 2018 and completed with Level 2 in March 2021. By spring 2021, the project had reached over 340,000 people exceeding targets despite the COVID pandemic.
Final reports are linked below and full details on all project phases can be found at the Destination Space website linked at the top of this page.
"The Destination Space programme was hugely successful at Dynamic Earth and enabled us to run a very diverse STEM engagement programme throughout 2016. It has continued to provide us with a variety of opportunities in 2017 thanks to robust and engaging kit and a strong and easily identifiable narrative."
- Scientific Director, Dynamic Earth