Visit website:

www.destinationspace.uk/
Destination Space is a national STEM programme, funded by the UK Space Agency, created by ASDC for Science Centres and Museums around the UK. Its purpose is to engage, inspire and involve families with school-age children, school groups and communities across the UK with the amazing stories, science and achievements of human and robotic space exploration.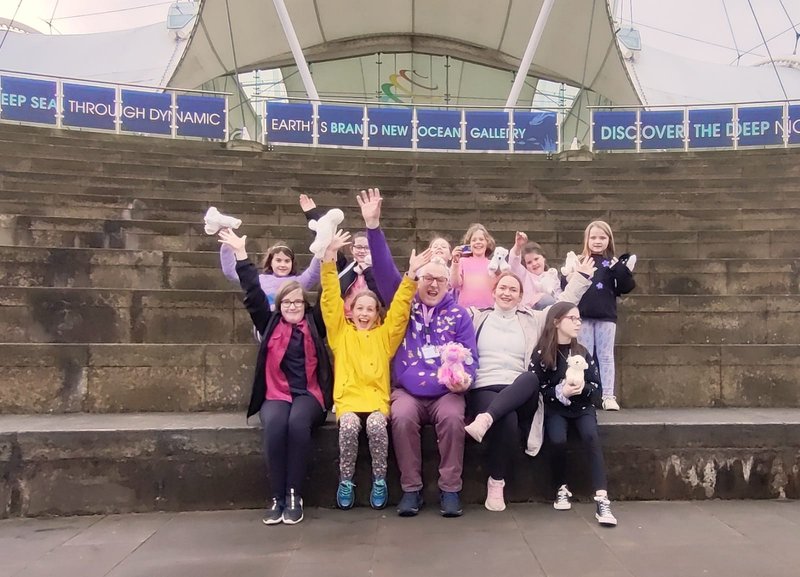 The latest phase of the Destination Space project was launched in November 2022, working with five science centres across the UK that had delivered previously Destination Space and the NERC funded Operation Earth programmes. The aim was to pilot the collaboration of some of the key themes of these two projects, more specifically Space for Climate and the role of Earth Observation and Climate from Operation Earth.
Dynamic Earth, Glasgow Science Centre, National Space Centre, W5, and Xplore! Science Discovery Centre ran these projects delivering events and activities to an exceptionally high standard including shows, workshops, sleepovers and meet-the-space-scientist events to engage audiences across England, Northern Ireland, Scotland and Wales.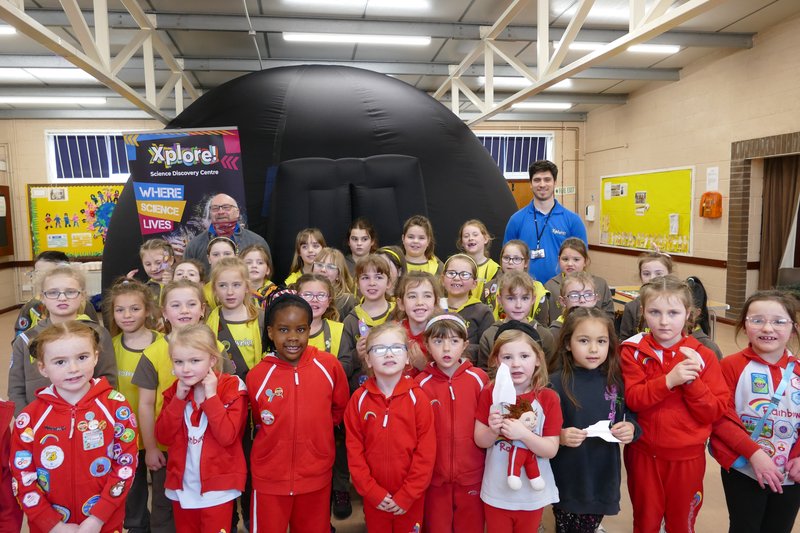 The five centres reported delivery of 116 unique events which engaged with over 16,000 participants and resulted in over 14,000 interaction hours in total during the delivery period from November 2022 to March 31st 2023. Along with the metrics reporting, ASDC asked centres to focus on two key questions in their audience surveys. The first was around the concept of relevance and how participants perceive the relevance of the content of Destination Space 3 Interim to their daily lives. Secondly, we asked them to explore what perceptions audiences have of the relevance of space science to the health of the planet.
When looking at the results from the audience surveys in response to the two key questions, external evaluator Ondata Research found the following:
Over 85% of respondents indicated they agreed or strongly agreed with the statement "We can see a connection between space and our own lives" with around 2% disagreeing or strongly disagreeing.
Around 88% of respondents agreed or strongly agreed that "We can see that space science is relevant to the health of our own planet", around 3% disagreed or strongly disagreed.
The next stage of this programme is called Our World From Space, which will builds on these themes focusing on the relevance of space science for the sustainable future of our planet. Funded by the UK Space Agency in partnership with the Natural Environment Research Council, part of UK Research and Innovation.
An overview of the previous phases of this project:
Phase 1 of Destination Space began October 2015 and completed in January 2017. Over 733,000 children and adults participated in school workshops, family shows and launch events at 20 Science Centres and Museums across the UK as part of the national Destination Space programme as part of a national celebration of Tim Peake's mission to the ISS. Phase 1 left an incredible legacy with an overall wider audience number of 2,050,432 reached through the centres.
Take a look at the UK Space Agency's Principia website here
Phase 2 of Destination Space built on the success of phase 1, working with thirteen Science Centres and continuing to bring the latest space engineering and space science directly to families, schools and communities across the UK, in partnership with the UK Space Agency. It focused on UK spaceports, satellite applications and space exploration – particularly exploration of the Moon and Mars. It began with Level 1 in March 2018 and completed with Level 2 in March 2021. By spring 2021, the project had reached over 340,000 people exceeding targets despite the COVID pandemic.
Phase 3 provided training for science communicators and community engagement professionals with the latest ideas, innovation, upcoming missions and developments relating to key programme content areas of particular significance to the UK during the project period. This phase of Destination Space specifically emphasises and foreground the important and relevant role that space plays in monitoring and tackling climate change. Centres were able to engage over 67,000 people via in-person and digital engagement. The vast majority of activities (around 62,000) were able to take place in person.
This programme focused on the following areas linked to current developments for the UK in space:
Climate Science & COP26
The Webb Telescope
Spaceports
Final reports for these projects are available to download:
A selection of photos of the Destination Space projects