About
The Association for Science and Discovery Centres (ASDC) is the national charity that brings together the UK's major science engagement organisations to play a strategic role in the nation's engagement with science. Within our network are over 50 of the nation's largest publicly accessible science centres, discovery centres, science museums and scientific bodies.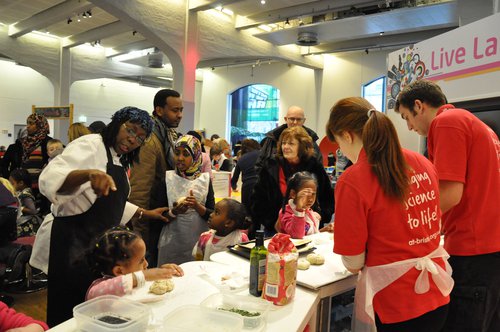 Science and Discovery Centres are embedded in the heart of their communities in England, Northern Ireland, Scotland and Wales. They have long-term partnerships with communities, schools and families as well as local institutions such as universities, industry and business, local government and the media.
ASDC's STEM projects and programmes leverage this national infrastructure, expertise and investment offering families and the wider public across the UK unusual and exciting opportunities to discover, discuss, question and explore the latest science, engineering and research. Find out more about these programmes here.
Every year our members work to encourage more diverse participation in science, engaging with over 25 million people of all ages, genders, backgrounds and abilities. See the full list of ASDC members here.
Together, our vision is for a society where science is accessible, inclusive and valued by all ​as a fundamental part of everyday life.