From 'Science Orchestras' to 'Science and Supper', this 3-month project showcases a snapshot of community engagement projects that took place during Spring 2023.
Sixteen science and discovery centres and museums worked in partnership with local communities across England, Northern Ireland, Scotland and Wales to reach young people and families who are often marginalised or underserved in Science Technology, Engineering and Maths (STEM) engagement. They aimed to support participants to explore STEM on their terms in fresh, inclusive, and exploratory ways, and to nurture a sense of belonging and agency for people who may not feel that UK science, technology, research and innovation has relevance or benefit for them, or their communities.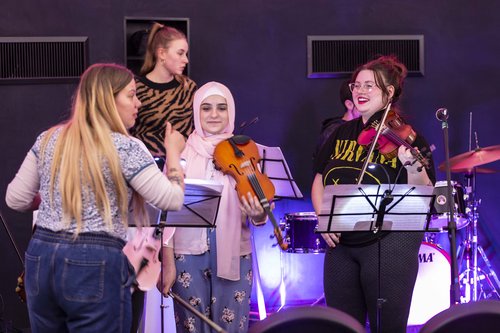 Over 10,000 children, young people and families took part. Many projects promoted multiple and sustained STEM engagements, co-creating content with young people with great depth of impact and legacy for both participants and practitioners. The case studies within this report tell different and incredible stories of STEM engagement, from one young boy's aspirations being brought to life for him and his community with the National Space Centre in Leicester, settling in with Cambridge Science Centre's 'STEMtots' community pop-ups in a vacant shopping centre unit, to exploring, platforming and valuing teenagers' complex, insightful and diverse opinions on space science with We The Curious in Bristol.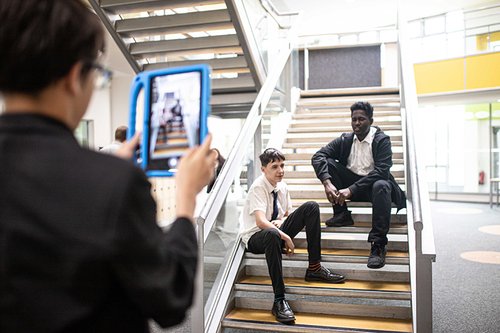 Our external evaluation by OnData Research Ltd. surfaced key themes across the sixteen projects, including their ability to support participants sense of belonging, ownership, positive relationships, value (e.g. improved knowledge, skills and raised aspirations) and to promote transformational and long-lasting change within the science and discovery centres themselves.
Greater diversity in STEM comes as a reward for more equitable and inclusive STEM practice. UK science and discovery centres are all on a journey to challenge power dynamics within our processes, structures and strategies of STEM engagement and to ensure we take on evidenced methods that push inclusive practice forward.
Science and discovery centres have an ambition to support a flourishing and diverse STEM sector for the UK's future. But science enhances lives - not only as a potential career choice - but as a set of valuable life skills and a force to be leveraged for community wellbeing and social good.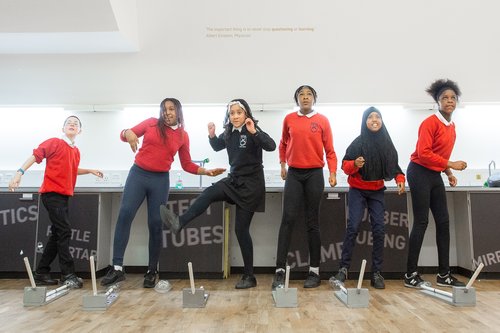 ASDC stands for the power within the informal science learning sector to challenge inequalities of access and opportunity, to open up choices and pathways, and support more diverse participation in STEM for all.
The science centres involved in the valuing inclusion project are; Aberdeen Science Centre, Cambridge Science Centre, Dundee Science Centre, Dynamic Earth, Exeter Science Centre, Glasgow Science Centre, Jodrell Bank, Life Science Centre, National Space Centre, Royal Observatory Greenwich, Science Oxford, Techniquest, W5 Science Discovery Centre, Winchester Science Centre, We The Curious, Xplore!