Newton's Apple Seeds: Celebrating International Science Centre Day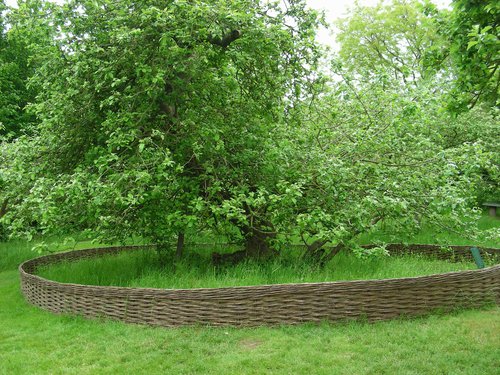 Sir Isaac Newton was famously sitting under an apple tree, when a falling apple inspired his revolutionary theories about gravity. In 2016, seeds from that very same apple tree were collected and sent to specially selected Science Centres and Science Museums all across the UK. Science centres and museums attempted to grow their very own Newton's Apple Tree, sharing the science and stories with school children and the public. This unique and rare event celebrated the World's first UNESCO-backed International Science Centre and Science Museum Day.
The apple pips were donated by National Trust's Woolsthorpe Manor in Lincolnshire, the birthplace and family home of Sir Isaac Newton and where the famous tree still flourishes in the orchard, continuing to inspire visitors from all across the world. 
"I'm delighted to share apple pips with other amazing sites for science across the country and hope that the project will engage young people with the fascinating story of Newton. He truly shaped modern scientific thinking here at Woolsthorpe when he worked on his theory of gravity and also explored light and calculus."
- Jannette Warrener, Operations Manager for Woolsthorpe Manor
Who took part?
Dundee Science Centre, Dundee
Eureka! The National Children's Museum, Halifax
At-Bristol Science Centre, Bristol
Observatory Science Centre, Sussex
Catalyst Science Discovery Centre, Widnes
Jodrell Bank Discovery Centre, Cheshire
The UK Association for Science and Discovery Centres, Bristol
Cambridge Science Centre, Cambridge
Aberdeen Science Centre,  Aberdeen
Techniquest Glyndwr, North Wales
Winchester Science Centre, Winchester
The Royal Astronomical Society, London
STFC Rutherford Appleton Laboratory, Oxfordshire
STFC Daresbury Laboratory, Cheshire
Royal Observatory Greenwich, London
Royal Observatory Edinburgh, Edinburgh
Wellcome Trust Sanger Institute,  Cambridgeshire
On the 10th of November 2016, Newton's Apple Seed growers joined forces to celebrate International Science Centre and Science Museum Day. The day, backed by UNESCO, recognises the huge contribution that Science Centres and Museums make every day, on every continent, in inspiring young people and families with science. 
For the 2017 International Science Centre and Science Museum Day ASDC celebrated the one year anniversary of our Newton apple tree's alongside the Science Centres and Museums who took part. With press releases, blogs and a strong social media presence, this was a fantastic opportunity for the sector to inspire and engage the public with Sir Issac Newton's story and how his curiosity was the key to his revolutionary theories that shaped modern scientific thinking.