CaSE: Improving Diversity in STEM
A report by the Campaign for Science and Engineering (CaSE).
About CaSE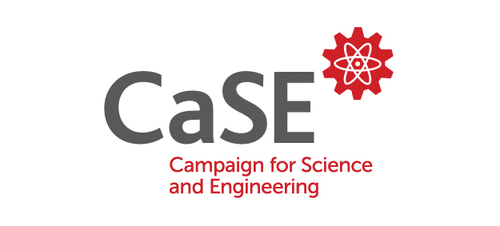 The Campaign for Science & Engineering (CaSE) is the leading independent advocate for science and engineering in the UK. CaSE works to ensure that science and engineering are high on the political agenda and that the UK has: world leading research and education; skilled scientists and engineers; and successful innovative businesses. Improving diversity in STEM is essential to achieving these aims. CaSE is funded by individuals and organisational members from industry, learned societies, universities and research charities. 
Introduction
It is still the case that women, disabled people and those from ethnic-minorities or socially-disadvantaged groups are consistently underrepresented, particularly at senior levels, in science, technology, engineering and mathematics (STEM). Diversity issues also persist in other sectors, however, this report focuses on improving diversity in STEM due to the existence of STEM-specific barriers and challenges, and due to the significant benefits that improving diversity in STEM would bring for individuals and for the UK.
Since our 2008 report, Delivering Diversity, much has been written and recommended to address the lack of diversity in STEM, but diversity is disappointingly far from being 'delivered'. What has changed is that diversity is high on the political agenda and this report puts forward ways that this political will can be converted into meaningful action. This report brings together data and research to build a picture of the current state of diversity in STEM, from education to the workforce. There has been some concerted effort in pockets of the sector since 2008, but this now needs to become the norm if we're to see widespread change.
This report recommends tangible actions for the Government and the sector to take. Some strong themes emerge, including the need for:
Government to show leadership in tackling diversity 
A fully equipped and diverse teaching workforce
Better reporting and public monitoring of diversity data.
There is a detailed list of actions at the end of each section.

Link:

Find out more about CaSe