Welcome to the 2021 ASDC Virtual Conference on Sustainable Futures.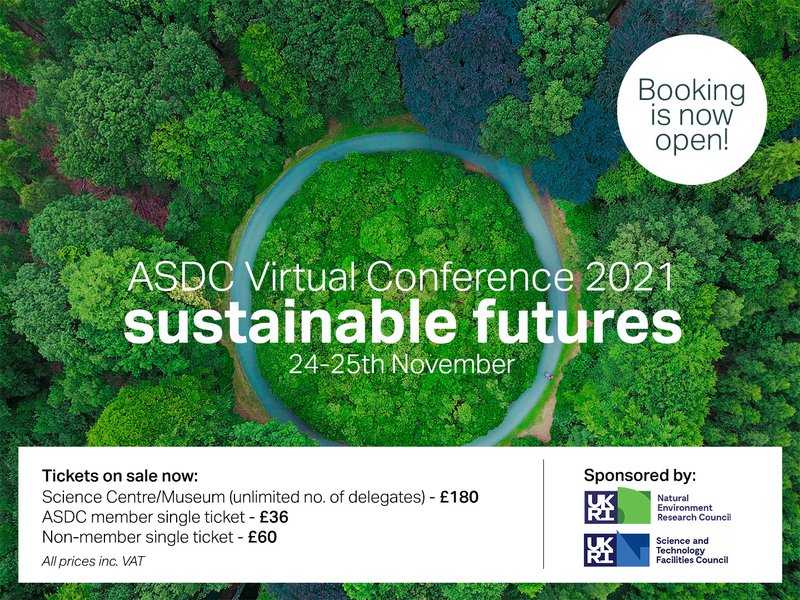 This year, the ASDC conference will focus on opportunities to explore how our agile charitable organisations, based in over 50 cities and regions across the UK, can rebuild after the past 18 months and adapt for a more sustainable future in the areas of:
Resilience
Diversity, Equity, Inclusion and Access
Environmental Sustainability
Book your tickets for the conference here.
There will be a series of member-run sessions that share new ideas, powerful messages and the very best research and practice. We are no longer accepting applications for these sessions
The conference will be held virtually over two days. The event will be packed with thought-provoking speakers, inspiring keynotes, specialist meetings and focused discussions to participate in. We invite you to add the dates to your 2021 calendar.
Come and enjoy time together to learn about new approaches and ideas from our sector and beyond, to meet new colleagues and re-connect with old, and to reflect on ambitions we share to inspire learning for the future.
Who participates?
The conference attracts all those who lead and have a strong interest in engaging families, children, schools and communities more widely with all areas of STEM.
This includes senior science engagement professionals from across the UK, especially those running and leading major public engagement organisations, such as CEOs, senior managers, project leaders and heads of departments in Science Centres, Discovery Centres, Science and Engineering Museums, Eco-Attractions and Natural History Museums.
We also attract staff from all levels of learning, exhibitions, marketing and content teams as well as those working in public engagement at universities, research councils, learned societies, arts organisations and other partner and funder organisations including central and devolved Governments. The conference is in a different city most years and when we are in London, the opportunity attracts a range of policy makers from the Government departments, with an interest in engaging schools and families with STEM.
If you are interested in exhibiting, presenting a lightning talk, or hosting a discussion table at the 2021 conference please get in touch as we would love to hear from you.
Conference Programme
More details regarding the conference programme will be announced very soon, please look out for updates on our social media channels and via our newsletter.
Please book your tickets for the conference here