Whilst leadership is a learnable skill set, it is rare in our sector to have the opportunity and space to reflect on those strategic skills and the attributes individuals bring to the role, until emerging leaders are 'in the job'.
The ASDC Emerging Leaders Programme is a 3 month introductory programme for emerging leaders in Science and Discovery Centres that has been designed to begin to address this issue.
Over the next three months our emerging leaders will explore how great leadership can transform organisations. Fellows will learn about adaptive leadership practices that can help our field to become more inclusive and engaging for the whole community. It is intended to be the starting point on a leadership journey, that may see participants seek out further learning opportunities as their careers develop.
Meet our emerging leaders from 16 different Science Centres and Museums around the UK:
Amy Childs, Glasgow Science Centre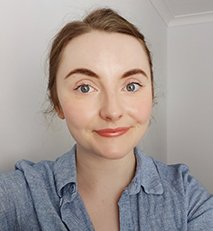 Amy is a Science Learning Coordinator for Glasgow Science Centre, where she initially began volunteering over 5 years ago while completing her postgraduate studies in Environmental Engineering. She has gained a wealth of experience of delivering STEM shows and workshops to diverse audiences, for both inhouse and outreach teams, and now develops school resources for GSC's Learning Lab, an online STEM learning programme for the classroom and home. Learning Lab has so far covered topics in climate change, space and archaeology.
Connect with Amy on LinkedIn
--
Andrew Farrar, Cambridge Science Centre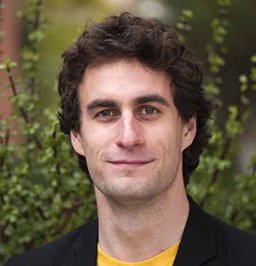 Andrew Farrer is the Head of Programmes and Delivery at Cambridge Science Centre (CSC), where he co-developed the OpenUpScience magazine and established the VirtualSchoolTrip experience. These initiatives helped the Centre reach thousands of young people who had limited learning opportunities and were struggling with digital access during the COVID-19 lockdowns. This year, he initiated the launch of CSC's new Community and Teacher Forums, which ensure these groups are directly contributing to CSC's work. Prior to being at CSC, he was a bio-anthropologist and produced a framework for research groups running their own science outreach programme.
--
Ann Graham, W5 in Belfast
Ann is a performance marketer with over 8 years' experience in marketing roles. She joined Ireland's largest science and discovery centre, W5, in 2014. During her time with W5, Ann has won 6 marketing awards for campaigns that she has personally delivered in W5. She was also shortlisted for CIM marketer of the year in 2018. Ann is passionate about science engagement and has played a key role in increasing W5's digital footprint, reach and engagement.
--
Carlene Cura, Dundee Science Centre
A development and fundraising advisor at Dundee Science Centre, passionate about widening access, inclusion and growing people's confidence in their own journey. From a Community Learning and Development background. moving into further education roles grows my need for equality and opportunities for all. Working previously in a STEM environment has sparked my excitement and drive to work in this sector. Working with others and enjoying what I do is two of the key things that help me in all of my roles.
Connect with Carlene on LinkedIn
--
Cerian Kassam, Explore! in Wrexham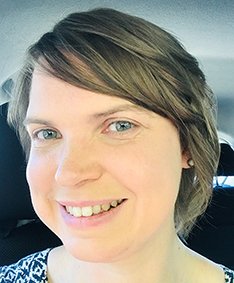 I completed a PGCE in Early Years education then moved into science communication in 2007. Through on the job training I began delivering shows and workshops which led me to co-ordinate specialist Toddler Days and become a supervisor, before moving into the education team. Currently I coordinate the public programme and assist with health and safety for the organisation. During my spare time I assist in running a children's club at my local church for 7-11 year olds. At home I love stargazing with my family and learning more about the wonders of space.
--
CJ Bishop, National Space Centre
Been working with young people and communities for nearly a decade but still considered to be early on in his career of being a youth and community practitioner. I have passion for empowering young people of all backgrounds to develop into the best versions of themselves and to widen opportunities and aspirations to inspire and influence positive life choices. I have a passion for sport and physical activity due to its array of social, personal and health benefits but now finding a new love in the sciences and science centres with the array of opportunity available for young people and inspiration centres provide for its visitors, I believe there is great similarities of what the two can provide.
--
Clare Davy, Francis Crick Institute
Clare Davy is Education Manager at the Francis Crick Institute. She leads a team delivering a programme of outreach activities to 20k children across the 65 schools in the London borough of Camden. Clare originally trained as a biochemist, before moving into viral molecular biology, and has experience of working in hospitals, pharma and public sector labs. After spells as a full-time mum, part-time science and maths tutor/examiner and science outreach volunteer, Clare moved into science engagement in 2013 and is excited about helping the sector grow and diversify the community of people who feel that science is 'for them'.
--
Ellie Fraser-Marsh, We The Curious in Bristol
Ellie is the Live Science Team Manager at We The Curious. She is passionate about people, about developing their skills and confidence and creating a culture in which meaningful interactions between staff, visitors and the Bristol community can thrive. One of her goals is to improve accessibility into the industry. Her aim through the course to develop a more equitable recruitment process, to help We The Curious harness the diversity of Bristol and ensure that everyone has a chance to be part of the life-changing work of science centres.
--
Emma Woodham, Glasgow Science Centre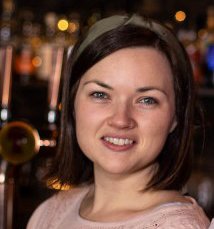 Emma has been part of the team at Glasgow Science Centre for nearly 5 years. After completing her PhD in Cancer Research at CRUK Beatson Institute, she joined the team as a Science Learning Coordinator, and launched GSC's very first series of Science Lates for Adults. Since then, she has also completed maternity cover as STEM Learning Manger, working with the Learning team to expand the Community Learning and Development programme and launching the STEM Futures apprenticeship programme. Most recently, Emma has taken on the role of Climate Change Programme Manager and leads on Glasgow Science Centre's COP26 programme.
Connect with Emma on LinkedIn
--
James Summers, Techniquest in Cardiff
James Summers is the Head of Projects at Techniquest science centre in Cardiff. James has always had a strong fascination with the world around him and has a degree in Archaeology and a masters in Environmental Conservation. James started his journey into science communication in 2008 when he joined W5 discovery centre in Belfast. James went on to work at Techniquest and ASDC and then returned to Techniquest in 2018. The two largest projects he has worked include the 'Destination Space' principia project and more recently the development of Techniquest's new exhibition offering for the ISF award.
--
Jess Brook, Aberdeen Science Centre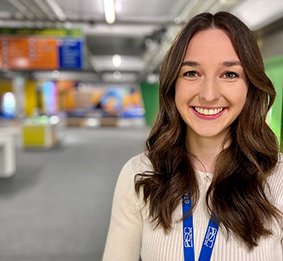 I am a graduate of the University of Aberdeen, with a Soil Science MSc (Distinction), a BSc in Biology (Hons, First Class) and a passion for science communication. After graduating in 2020 I was successful in appointment as Public & Digital Programme Coordinator for Aberdeen Science Centre where I develop the Centre's public programme and our dynamic digital programme. I regularly work in collaboration with our Education and Communities Team and third-party stakeholders, ensuring our core values are reflected and our high standards of public delivery are maintained. I am also studying for a CIPD Associate Diploma in People Management.
Connect with Jess on LinkedIn
--
John Darnborough, National Science and Media Museum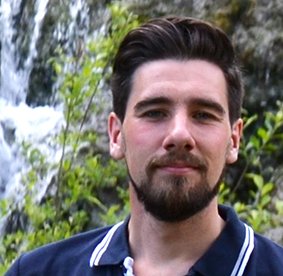 John is the Schools and Families Manager at National Science and Media Museum, Bradford where John coordinates learning activities for local and national audiences, including events, festivals, workshops and holiday activities for formal and informal educational groups and families. John has worked with big brands like CBBC, Aardman Animations and Horrible Histories on large scale family events, developed NSMMs key interactive gallery 'Wonderlab', and trained NSMMs current science communicators. John is a keen woodworker and tech-tinkerer from Bradford, West Yorkshire who loves music, reading and walking in his spare time.
--
Kelly Kinsley-Smith, W5 in Belfast
Since joining W5 in 2002 I have worked in a variety of roles from Visitor Service to Business Development. During most of this time I also ran my own business and have been able to bring the expertise I gained to each new role. Now focusing on the commercial aspects of the business my aim is integrate commercial thinking through the organisation in order to deliver on our goals while providing a compelling experience to all our visitors.
--
Kirsty Shakespeare, Trust for Sustainable Living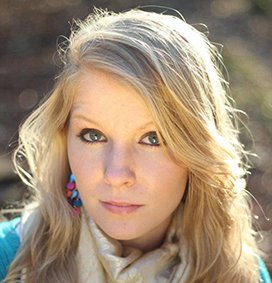 I am an Education Manager with 10 years experience developing and delivering sustainability and environmental education to students and adults in the UK and Internationally. I have created curriculum and non curriculum based experiential programs to enable students to engage with marine and terrestrial ecosystems and explore both local and global sustainability issues. With a background in Zoology, I hope to share my passion for the environment and sustainability with others and continue to develop engaging and inspiring educational experiences for students and teachers that encourage all generations to work together towards a more sustainable future.
--
Rachael Baker, Winchester Science Centre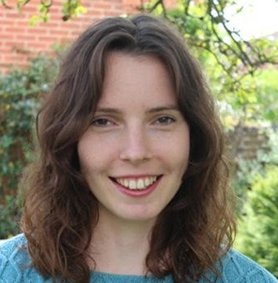 I'm Rachael, the Widening Participation Officer at Winchester Science Centre. My journey with science communication started with science festivals but now I'm most interested in the people who aren't there. We need to understand why this is the case, work together to find a solution and invite them to take part. I see collaboration and co-creation as key to the future of science centres. In my spare time you'll find me rummaging through charity shops, running and cycling, converting my van into a camper or experimenting with vegan baking.
Connect with Rachael on LinkedIn
--
Rebecca Gazey-McGaughey, Science and Industry Museum
Rebecca is the Schools & Families Manager at the Science and Industry Museum. In this role, Rebecca leads the engagement of schools and family visitors with STEM experiences supporting SMG's 10-year learning strategy. Prior to this, Rebecca has worked in military, and natural history and ethnography museums delivering learning programmes. Rebecca has a Masters in Museum Studies and specialism in Early Years engagement.
--
Rebecca Gilmore, Wellcome Genome Campus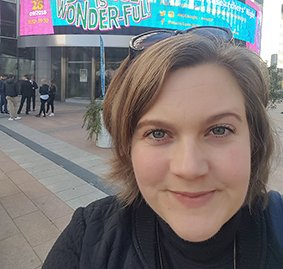 Becky is Exhibitions & Interpretation Coordinator at the Wellcome Genome Campus near Cambridge. She is responsible for the Campus' exhibition programme in its Genome Gallery, which she established in 2015. She leads on the informal visitor experience, seeking to remove barriers to participation through exhibitions, events and interpretive interventions in the dedicated public spaces at the Campus. She also supports researchers to creatively share their work and engage with the public. Before joining the Wellcome Genome Campus, Becky worked in the museums sector for a decade; creating exhibitions, displays, interpretation and tour programmes to engage large and diverse audiences.
Connect with Becky on LinkedIn
--
Zoë Howles, Natural History Museum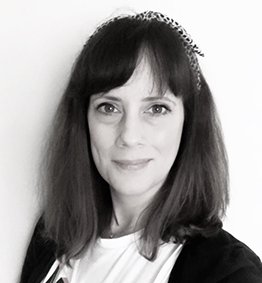 Zoë is an experienced and creative public engagement leader with an excellent track record in developing and delivering innovative learning experiences, events and exhibitions. She has managed the learning programme at the Natural History Museum for the last eight years, leading on partnership events with LEGO, the BBC and Pukka Herbs. Before the NHM, Zoë worked for the National Trust, the Royal Horticultural Society and the Museum of Rugby at Twickenham in a variety of learning and interpretation focussed roles. Outside of work Zoë is a keen runner, enjoys baking and is the proud owner of two small children.
Connect with Zoë on LinkedIn
This programme is an investment into our emerging leaders, providing skills, approaches and practices that can nurture and support the participants to become the inclusive and dynamic Science Centre leaders for our future.