Emerging leaders programme session leaders
Lenna Cumberbatch MBA FRSA MCMI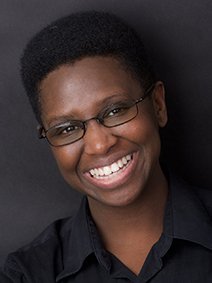 Lenna is a diversity and inclusion (D&I) strategist with experience of working across public and private sectors including higher education, healthcare and information technology in the UK, Europe, and USA. She is a D&I advisor, trustee and non-executive director for organisations such as the Wellcome Trust, the British Pharmacological Society and the Research Executive Agency at the European Commission. She has worked and volunteered in roles across the diversity spectrum for organisations such as the Royal Society, one of Her Majesty's Prisons, several LGBTQIA+ charities and the University of Cambridge.
Lenna produced the internationally recognised animation "Understanding Unconscious Bias" which has received over a million views. Lenna's speaking engagements have included BBC Scotland and the Women of the World (WOW) festival and she keeps up her public speaking skills at her local Toastmasters Club. Lenna double majored in English and women's and gender studies at undergraduate and her MBA dissertation was on the system of appraisal for doctors in the UK. She is currently undertaking a PhD at the University of St Andrews on D&I strategic change.
Follow Lenna on LinkedIn
Geno Schnell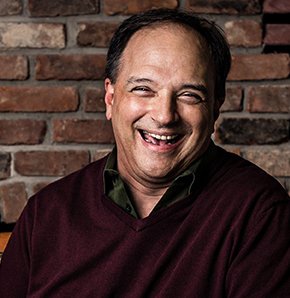 Geno began his career as a neuroscientist working with a medical centre team to understand the progression of Alzheimer's disease. During this time, he was captivated by cross-functional coordination and the challenge of multidisciplinary science and innovation.
After studying these issues for his doctoral studies in organizational behaviour at the Smith School of Business at the University of Maryland, he became a professor in the areas of leadership and negotiation with the Carey Program in Entrepreneurship at the Johns Hopkins University, where he also directed the administrative services for organizational development and diversity.
Geno has been an independent consultant since 2006, working recently with clients such as AstraZeneca, Lockheed-Martin and the US National Institutes of Health. In addition, he was the designer and faculty director for the Noyce Leadership Institute (focused on science centres around the globe) and presently leads the Stanford Medicine Leadership Academy (for leaders in biomedical sciences). Since 2016, he has been co-leading a program for high-performing teams with Manfredo Curtis Associates in India for Cummins Engine.
Geno is the author of several popular management development materials that are based on an interpersonal relations instrument known as the FIRO-B, including The Leadership Report Using the FIRO-B and MBTI and Participating in Teams. He is a member of the Executive Coaching Roundtable and resides in Baltimore, Maryland.
Follow Geno on LinkedIn
Dr Nick Winterbotham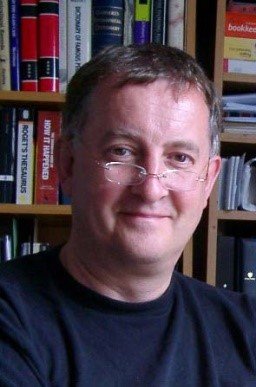 Dr Nick Winterbotham, FMA, FASDC, is currently:
Director of Winterbotham Associates
Director of Be the Change - a leadership development programme
Since 1989, he has led:
Tullie House Museum, Carlisle
Eureka! The National Museum for Children
The National Railway Museum, York
The Arts and Heritage Service, Leeds
Thinktank, Birmingham Science Museum
Millennium Point, Birmingham education trust
The Museum of East Anglian life, Stowmarket
The Roald Dahl Museum, Gt Missenden
The Network for Resilience in Wales
..and has worked as a consultant in a dozen heritage and science-related projects.
He started his professional career as a classics teacher in Norfolk and is dedicated to museums and cultural learning in all its forms. His doctorate focused on the relationship between schools and museums.
He trains and coaches museum professionals in leadership, resilience and education.
He now supports science, heritage, arts and learning teams in a variety of different roles, particularly in Wales and East Anglia. He has chaired charity teams as diverse as the Association for Science and Discovery Centres, the Group for Education in Museums, the RNLI Heritage Committee and the Learning and Heritage teams at the National Holocaust Centre & Museum.
He is married, has two adult daughters and lives in North Wales.
Follow Nick on LinkedIn
Speakers
Sharon Ament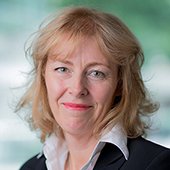 Sharon Ament is Director of the Museum of London, which in 2015 announced its ambition to build a new museum for London and move to a new site in West Smithfield in 2021. Since joining the Museum in 2012, Sharon has been steering the next phase of the organisation's development to more fulsomely reflect the energy and dynamism of London itself. In recent years, the Museum of London has achieved a record 1 million+ visitors, helped along by extremely successful exhibitions including The Cheapside Hoard and The Crime Museum Uncovered.
Over the past three years, the Museum has engaged more school children than ever and acquired its largest object, the Heatherwick Olympic Cauldron from the 2012 Games. Sharon sits on The Mayor's London Cultural Strategy Group as well as the London Area Council of Arts Council England. She is a Noyce Leadership Fellow, and on the International Advisory Board of the ArtScience Museum in Singapore. Sharon has advised, worked on or led major cultural capital projects in the UK and internationally including The Darwin Centre, Treasures Gallery (London), Restless Planet (Dubai), Muse (Italy). She teaches, advises and presents internationally; and together with the Barbican Centre and City of London Corporation is helping to nurture the development of the Cultural Hub in the City.
Formerly Director of Public Engagement at the Natural History Museum for 12 years. As well as chairing the Exhibition Road Cultural Group. Sharon is committed to creative partnerships that bring enduring public benefit. She has been a trustee of the Wildscreen Trust and the International Wildlife Film Festival; and was a founder of the conservation charity 21st Century Tiger. Sharon was Vice-President of Ecsite - the European Network for Science Centres and Museums and in 2016 has returned to Chair the Jury of the annual Mariano Gago Ecsite Awards.
Follow Sharon on LinkedIn
Dr Stephen Breslin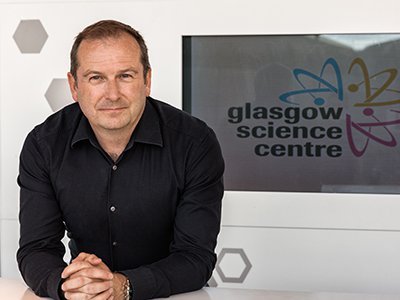 Stephen Breslin is Chairman of ASDC and Chief Executive, Glasgow Science Centre
From as early as I can remember, I have been excited by Science and Technology. I studied Mechanical Engineering at the University of Strathclyde and after a few years of working as an engineering consultant, returned to complete a PhD in Electrical Engineering. I then spent six years working as a commercial software engineer before moving into management/CEO positions which ultimately led me to becoming the Chief Executive of Glasgow Science Centre in 2012.
Follow Stephen on LinkedIn
Sharon Heal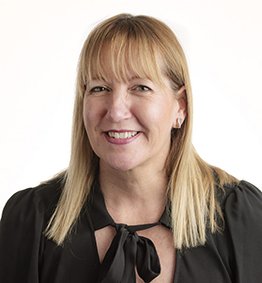 Sharon is the Director of the UK Museums Association, a professional membership organisation that campaigns to promote the value of museums to society.
Her background is in journalism, event creation and policy. She has lectured in journalism, the history of museums and museum ethics and has judged prizes and awards including the Clore Award for Museum Learning.
She has written extensively about museums and cultural heritage and contributed a chapter to Museums and Public Value (Carol A Scott, Ashgate). She regularly comments on museums and cultural policy.
Follow Sharon on LinkedIn
Dr Paul Jennings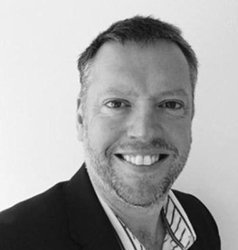 Dr. Paul Jennings started his career in public engagement focused cultural organisations twenty five years ago. During that time he has led eight different organisations, three of them science centres. He spent over twelve years leading science centres in the UK and latterly US, was an inaugural Fellow of the US-based Noyce Leadership Foundation and secured a doctorate in business administration in 2009 following work to create a performance and accountability framework for Scotland's four science centres.
On returning to the UK in late 2011 Dr. Jennings became a management consultant, specialising in strategic planning, change management, performance optimisation and fundraising. He has worked with over forty clients during this time and delivered projects for clients in the US, UK, Continental Europe and Australia.
Dr. Jennings is based in Dundee, home to the millennium-funded science centre he moved to Scotland to lead in 2001.
Follow Paul on LinkedIn
Tori Handsley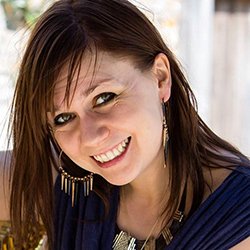 I'm a leadership and performance coach working with CEOs to entrepreneurs, and I am an international performer. I have a unique background in both science and the arts; I have a particular passion for environmental issues and the power of human communication to create change. As science and its communication comes more and more to the forefront, as we have seen during Covid-19 and with ongoing and future challenges such as climate change, developing good leadership in science communication is vital.
Recently completing the Msc in science communication at Imperial College London my focus and dissertation was on 'What makes good leadership in science communication', which involved interviewing senior leaders in the field. I previously completed BSc(Hons) at UCL in zoology. I have worked with geneticist and communicator Steve Jones, taken part in conferences bringing together climate scientists and artists, Tipping Point, recently worked with Possible and Earth Optimism, helping coach speakers to prepare filmed talks for 'Stories of Hope'.
I am passionate about empowering leaders of the future, helping you to have greater clarity, develop deeper self-confidence and resilience to be able to take on opportunities and face the challenges of tomorrow.
Follow Tori on LinkedIn
Donna Speed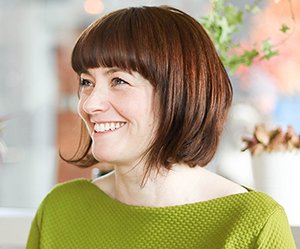 Donna joined At-Bristol when they opened in 2000 after previously working in leisure management at Alton Towers. She successfully managed the transformation from At-Bristol into We the Curious where she is now CEO. In addition to her role at We the Curious she sits on a number of boards including; Bristol City Council's Children and Young People Board, business and engagement advisory board for UWE and Deputy Chair of the ASDC Board.