Logos, boilerplate and press
ASDC logo and guidelines
The primary logo

Download the ASDC primary logo
The secondary logo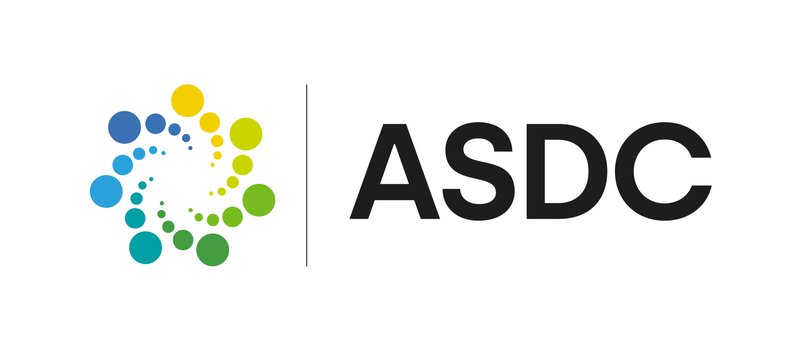 Download the ASDC secondary logo
There are three different ways that our logo can be used:
Full colour
Blackout
Whiteout
Where possible please use the primary full colour version. The secondary version is for informal use where ASDC is well-known, or there is limited space and the logo has to be very small.
ASDC logo versions
ASDC secondary logo all colours

For further information about the logos, colours and font, please download the logo guidelines below:
Download the ASDC logo guidelines as a PDF
ASDC boilerplate description
The Association for Science and Discovery Centres (ASDC) is the national charity that brings together the UK's major science engagement organisations to play a strategic role in the nation's engagement with science. Within our network are over 50 of the nation's largest publicly accessible science centres, discovery centres, science museums and scientific bodies. Every year our members work to encourage more diverse participation in science, engaging with over 25 million people of all ages, genders, backgrounds and abilities. Together, our vision is for a society where science is accessible, inclusive and valued by all ​as a fundamental part of everyday life.
Press contact
For all press and media enquiries please contact admin@sciencecentres.org.uk